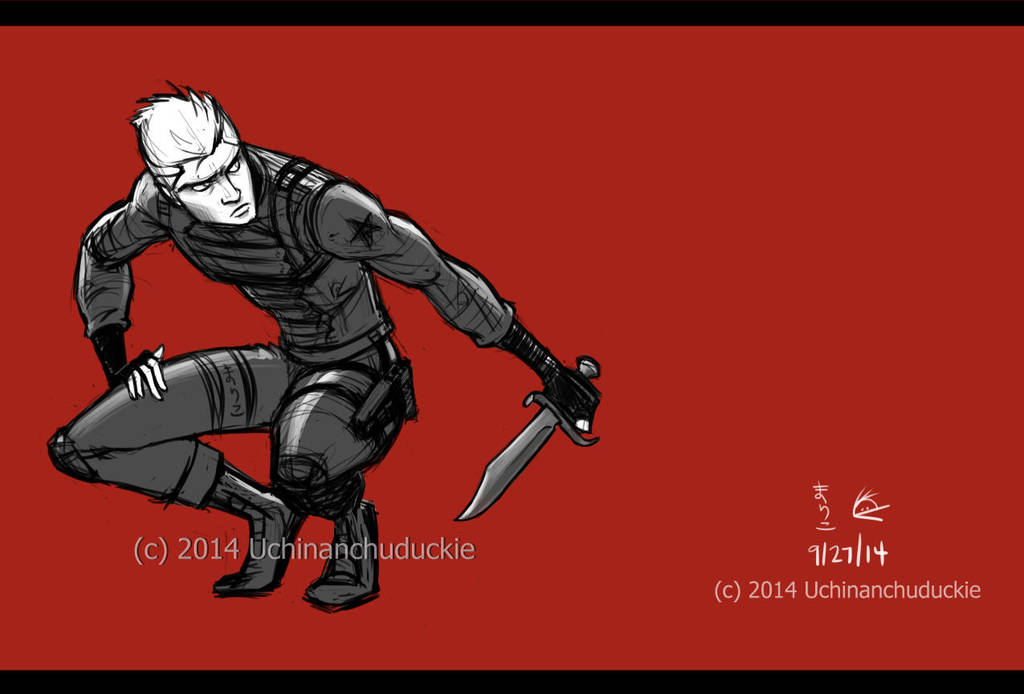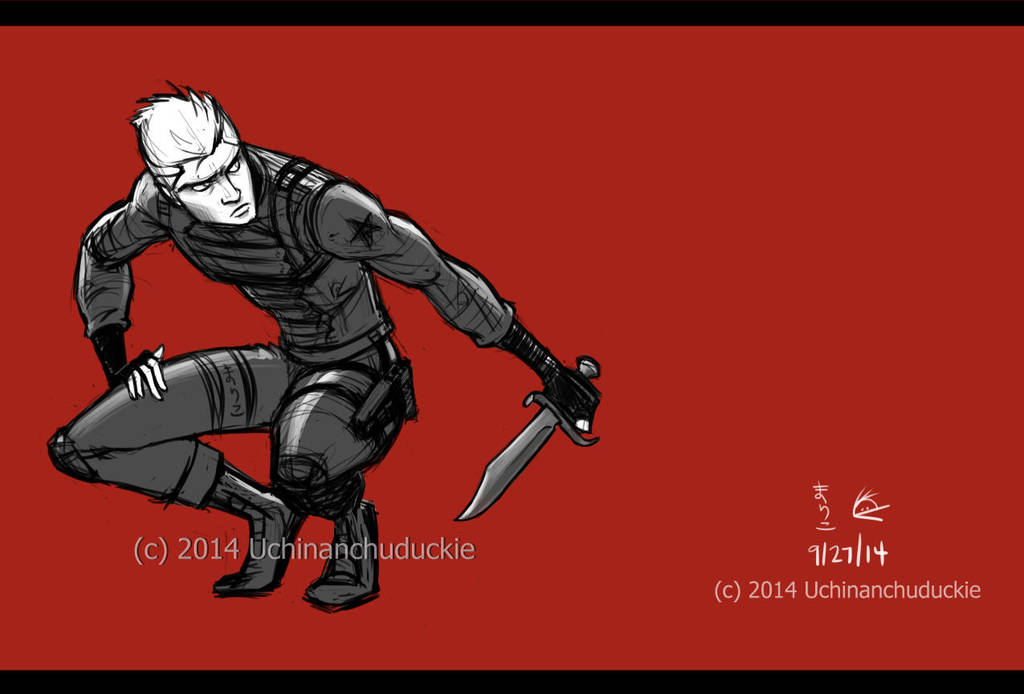 Watch
I figure this will happen eventually in Kells' new story:
archiveofourown.org/works/2444…
. He'll look all mean with his bleach blond hair and big knife. Man, weapons. I need more practice drawing them.
Artwork is mine. Do not repost. Do not reproduce.
Stories belong to Kells.
Captain America belongs to Marvel.