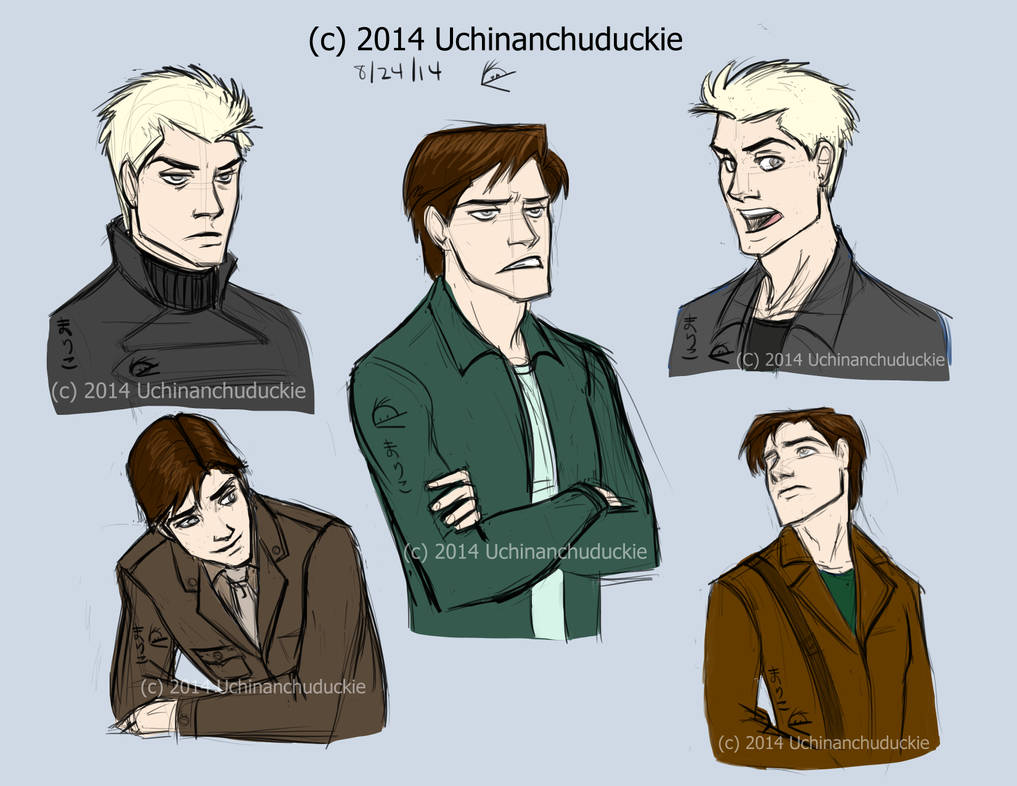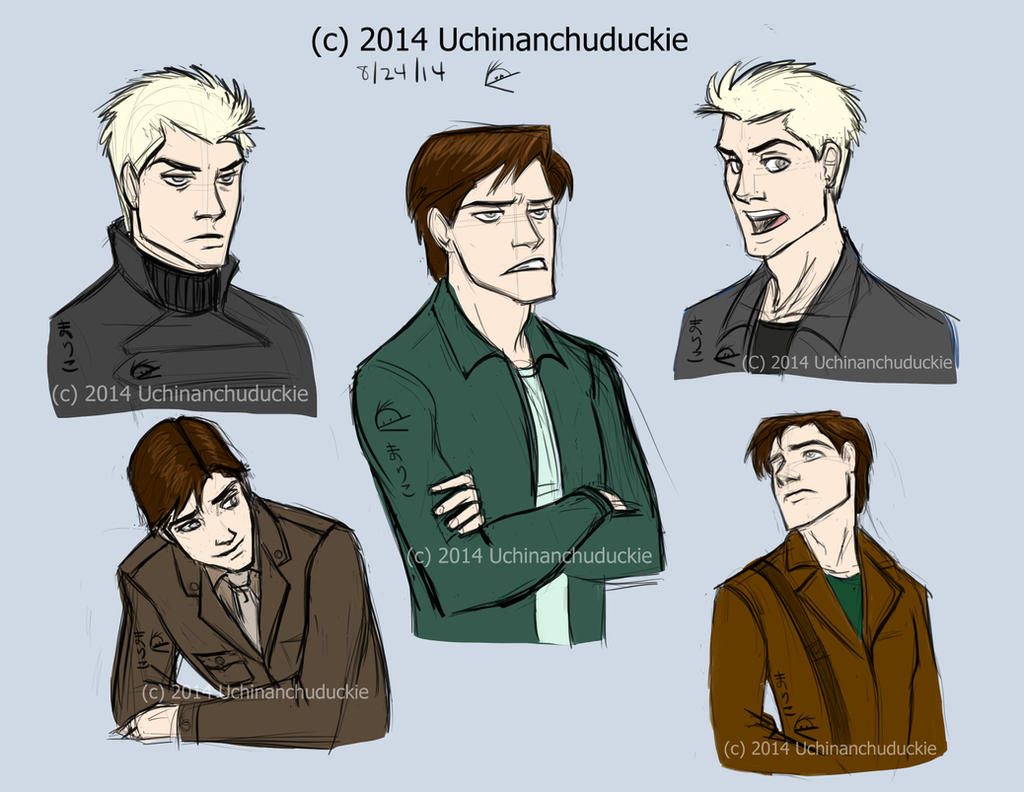 Watch
More sketches of Kells' James! I need more practice. Anyway, please enjoy!
Click the link for Kells' stories: archiveofourown.org/users/Kell…
Artwork is mine! Do not repost. Do not reproduce.
Stories belong to Kells.
Bucky Barnes belongs to Marvel.

You sure have a knack for creating disney-like poses/facial expression. Excellent work! Any interest in doing some animation work in flash or toonboom?
Reply

Thanks! You know, I've never heard of toonboom. Have you tried it? I've also never tried flash that I can recall. Do you like it? Animating my sketches may be something to try.
Reply

Asdfghjkl, utterly enamored with your art of the characters in that story. They're amazing!
Reply

I'm loving his "I'm so done" face in the middle!
Reply

yayyyyyyy flails delightedly
bottom left is so prettyyyy
is middle face because Steph made him wear green??
trying to tell whether top right or top left is meeting Tony for the first time.
bottom right kind of looks like he's going to cry I say worrying about him
Reply

Glad you liked the bottom right one. I liked drawing the uniform.

Reply

I've decided top right is his "are you seriously wearing that dress" face. Tasha says "yes" every time.
Reply

And the hemline gets progressively shorter
Reply