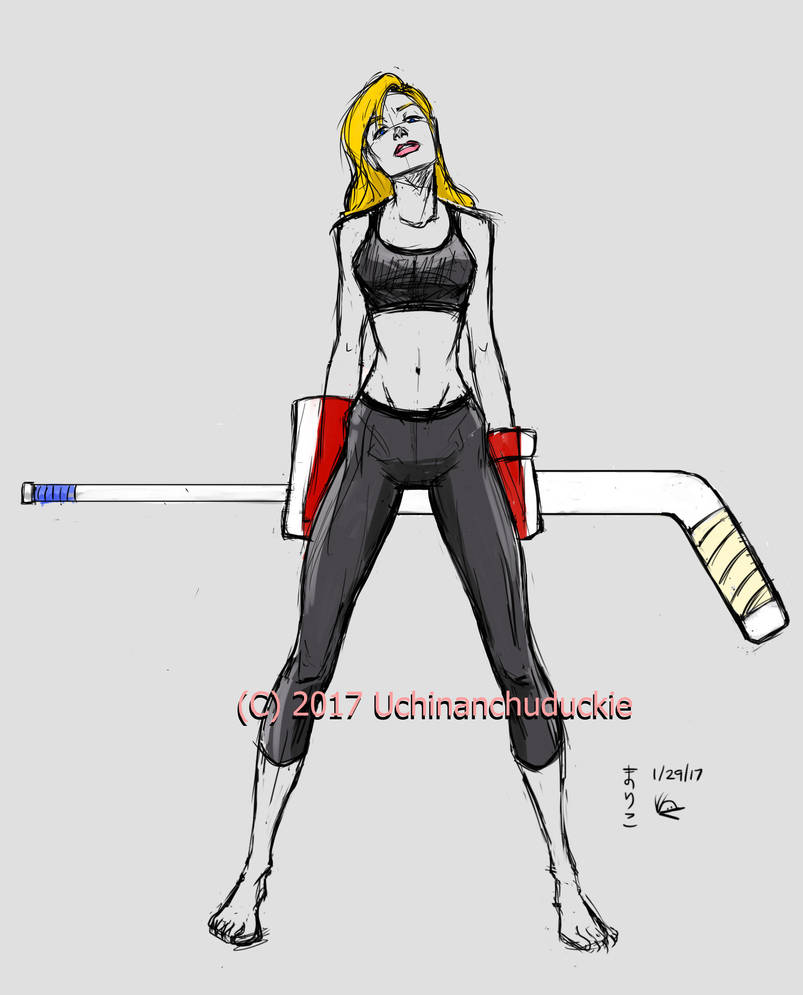 Watch
Another Winter Olympics Hockey Steph. Please forgive me if the equipment doesn't look right...I tried. I also can't draw feet. Something to practice!
Please enjoy! Here's the conversation I had with Kells before posting the drawing above:
UchinanchuDuckie said the following:
Hi! I sketched something for goalie Steph.
Maybe it's a Sports Illustrated thing on Winter Olympic athletes. I don't think she'd ever pose like that, but I thought it was fun practice...except I can't draw feet O.o
Would you mind if I posted this?
12032557 said the following:
hee it's your drawing!

if you want a backstory for why she would pose like that it can just be that she has been getting all worked up about Tasha being super freaking hawt cos you know I can't help but think it would be a nightmare to be crushing on a guy whose whole job is to be on intimate terms with a ballerina while he only sees you wearing 30 pounds of padding? then to her extreme horror the part with the skaters is like one of those kate spade ads where they're all super dressed up and having high tea while Tony plays with a dalmatian or something.

but anyway yes please always do what you would like <3
Artwork is mine (Uchinanchuduckie). Do not repost. Do not reproduce.
Stories belong to Kells.
Captain America belongs to Marvel.
----------