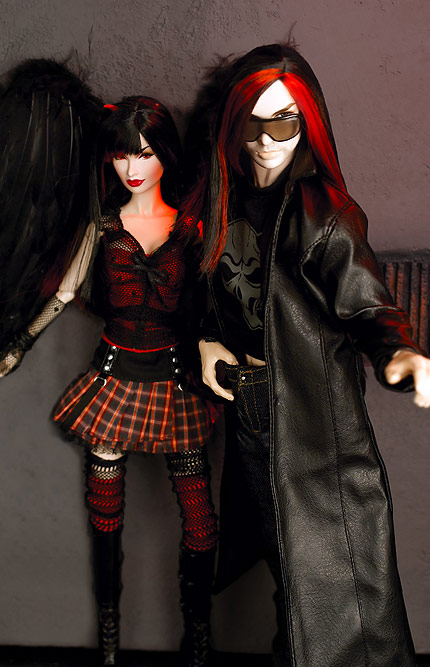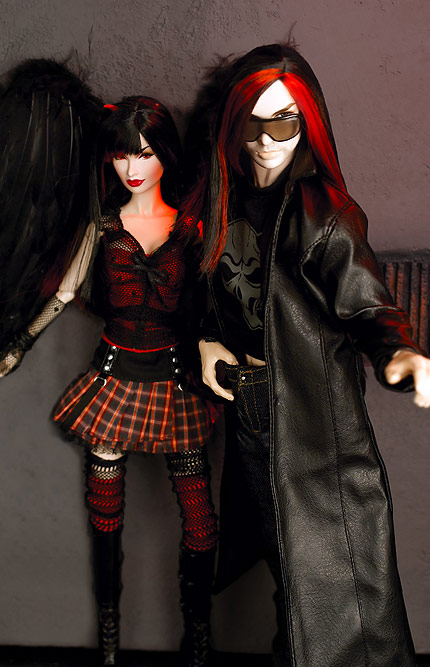 Watch
Acheron and Simi Parthenopaeus, $149.99 each at darkhunterdolls.com.

I'M JUST PROMOTING, NOT SELLING OR TAKING THE CREDIT.

The two most beautiful, badass dolls out there. Created by the wonderful Dracula's Brides makers, these dolls are based on the characters from Sherrilyn Kenyon's Dark-Hunters series, Acheron and Simi.

For all you infected with the DHV, Simi comes with her credit card and BBQ sauce. I hate the fat that I'm poor. T-T

OMG THIS MADE ME SO HAPPY!!!! You have NO idea! I freaking love these books! Had a definite fangirl moment right now...
Reply

Reply

My sister got me Ash the Christmas before last, but I still don't have Simi.
Aren't they freaking beautiful? I adore them SO MUCH.
Reply

how can the Simi be 500 dollars???OMG
Reply

Reply

Reply

Amazing! I really want one now!!
Reply
I was very disappointed when these came out. I had expected more for the prize they are set for but that's pretty much just Barbie and Ken bases, made into Simi and Acheron. I had really hoped they would be unique but they look just like Barbie and Ken, which made me not want to buy these, even if I could afford them.

I mean the drawings featured before the dolls looked so beautiful and I was very excited about the release of these dolls, but as they were released I was nothing less than disappointed.
Reply

I was just disappointed because I'm poor as hell. There were somethings that I found awkward about the dolls, but the faces and clothes I found gorgeous.
Reply
I don't like that Ash has traces of a beard at all. It makes him look older than he's supposed to look. He's supposed to look 21 as that was the age he was when he was killed as a human. And the jeans Ash is wearing I don't like much either. He always wears leather. I love Simi's outfit though but that's all I love about them really.
Reply

Ash doesn't always wear leather. He also wears TRIPP pants. But I do find the pants a tad... awkward.
Reply
they are too girly for me
Reply

They just look a tad weird to me.
Reply

really cool

Reply

Thanks! You can go to the website for more pictures and a more in-depth viewing of the dolls.
Reply

your welcome

they look really cool

i will thanks
Reply

No problem. I want them terribly, but I'm poor as hell. But, hey, maybe if I promote Sherrilyn Kenyon's stuff, which I do relentlessly, she'll come down to where I live for a convention and I'll finally get to meet my favorite author! >w< That and I want her happy.
Reply