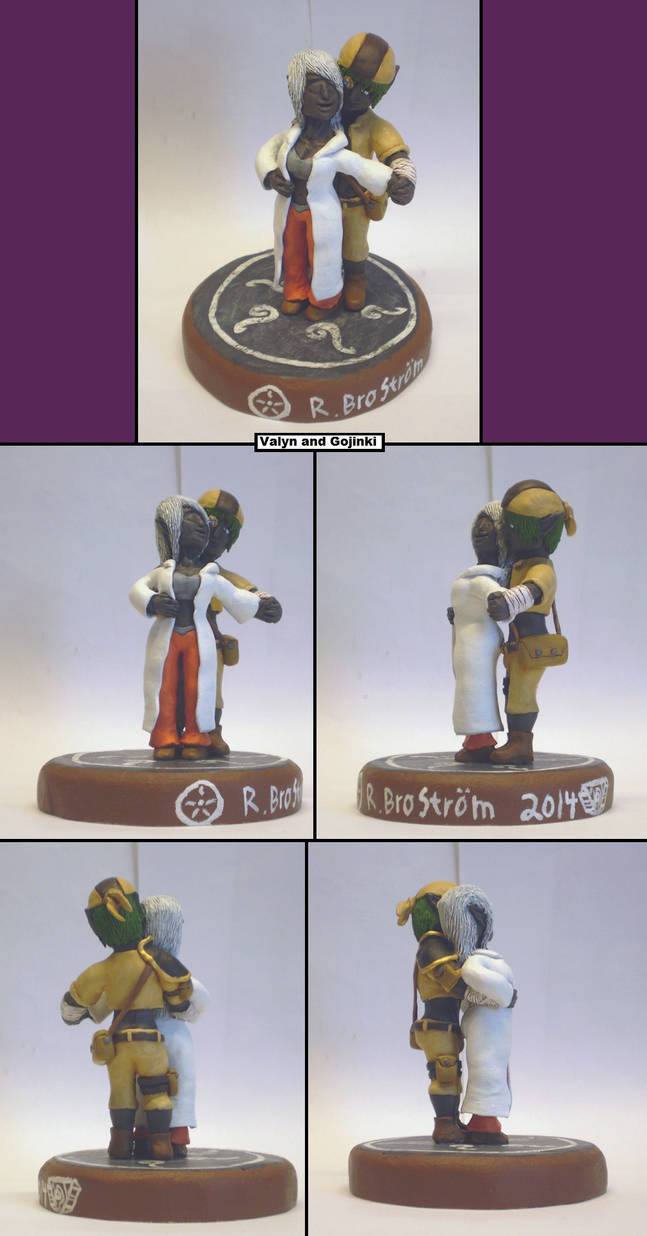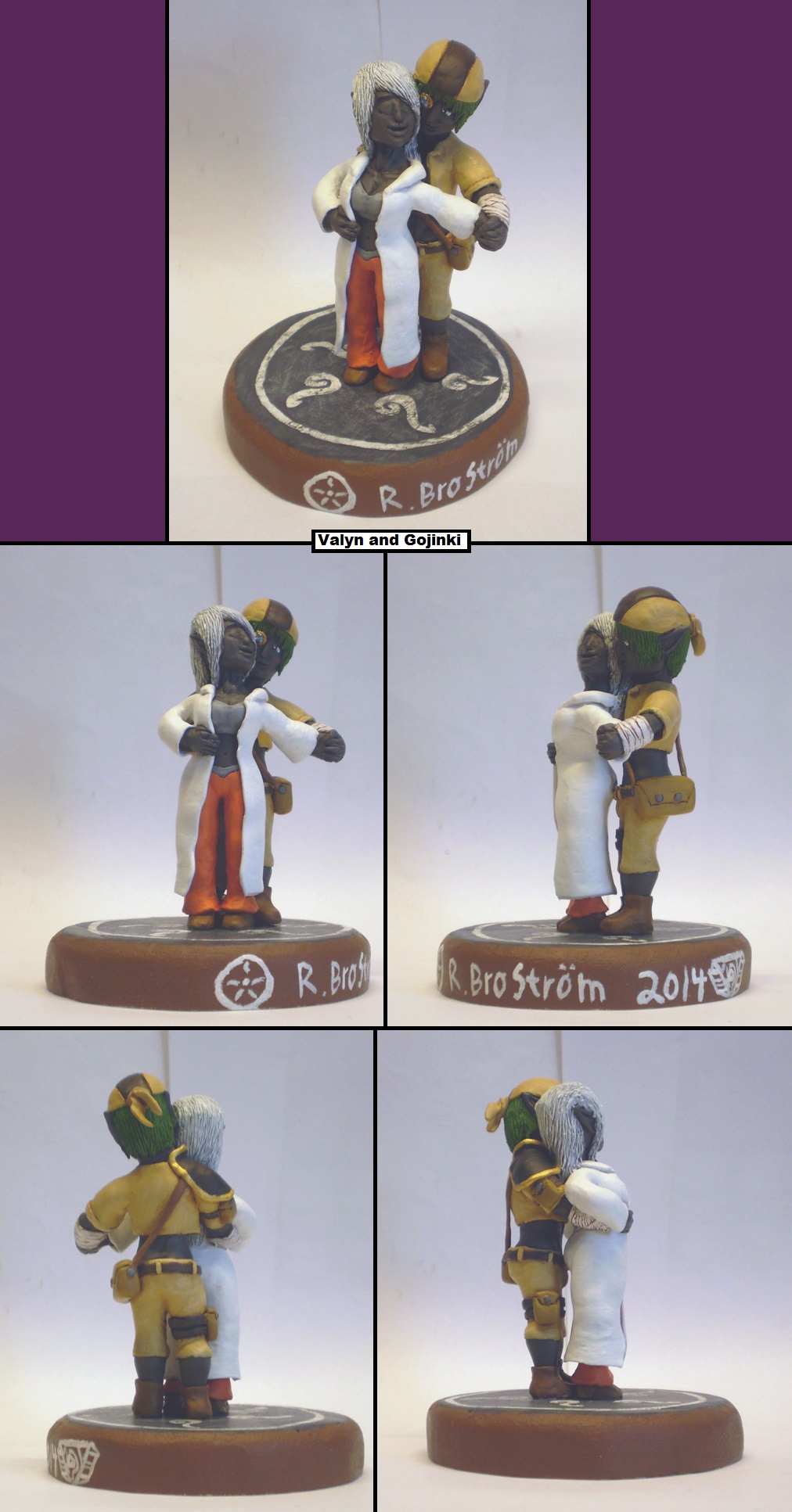 Watch
Now whats this! this is no pony!
Nope! this is Valyn and Gojinki! two characters from a sort of RP game called "Path to Power" (it's no longer active) Played by

/

(she has two profiles, not quite sure why

)and

who are getting married! so this is my wedding gift to them!

I could talk about everything that is wrong with it (which is alot) but it was my first attempt at making anything humanoid from scratch... and from what I have heard they loved it so what does it matter

Might have gotten the skin colour abit wrong

They are Drow but Drow in the Drowtales universe tends to be more dark brown/grey rather than black and to make things more interesting the skin colour on the Drow that we played as in "Path to Power" where much brighter then normal Drow ah well...
Single view here:
PtP Valyn and Gojinki
Made out of steelwire, Cernit clay, aluminium foil and super sculpey

Reply

Oh wow! They're getting married! How awesome!

Reply

I think they look great, especially for it being your first time sculpting humans! Practice makes perfect.

I'm glad their new owners loved them too!
Reply

Thanks ^^
spended way to much time trying to get the anatomy of the bodies right... just to have them covered up by the cloths

Reply

Reply