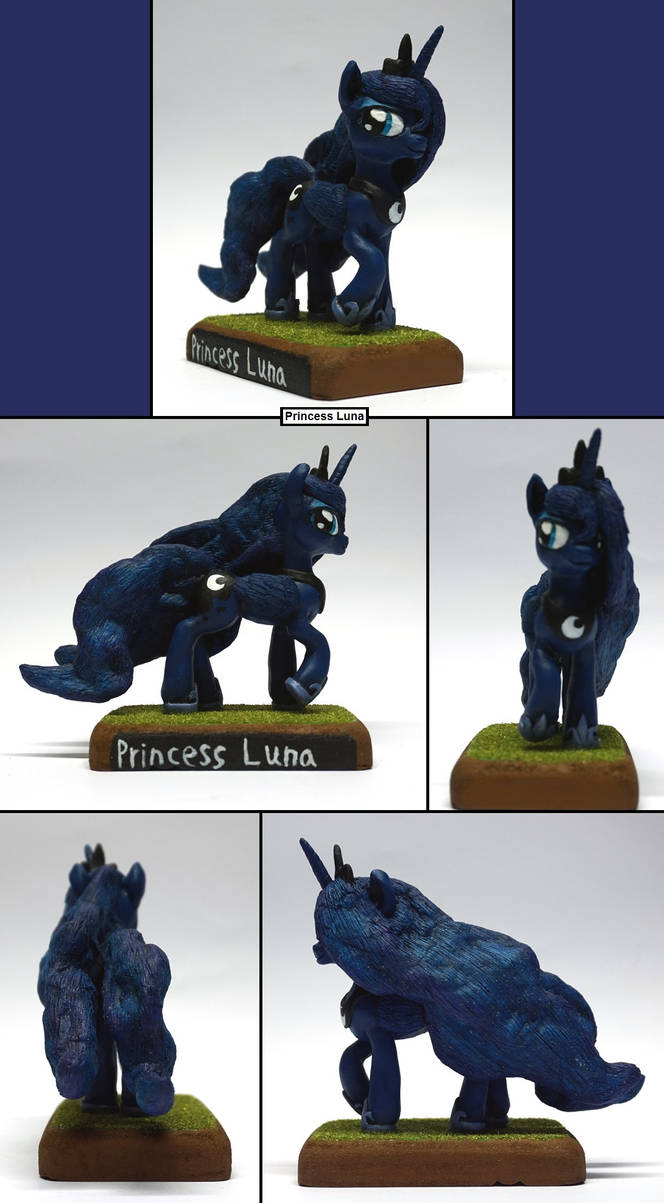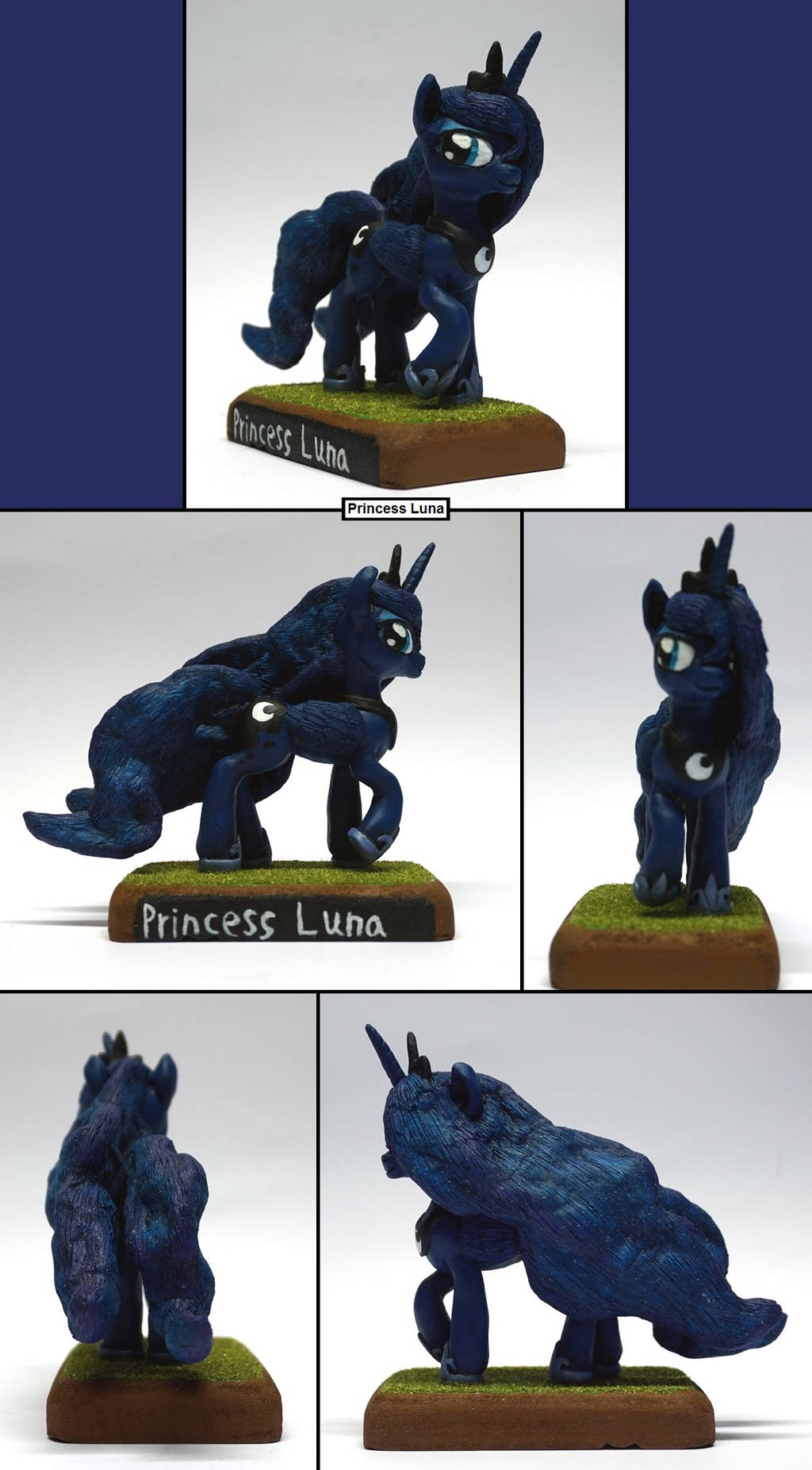 Watch
The Princess of the night!!! fear her!.... or maybe not... she might not like that



Made for

since I tried to help him to beat his best speedrun time on Secret of Evermore by telling him I would sculpt him a pony if he did that... and he did... and like two more times since but I think one sculpture is enough

Anyway he wanted a sculpture of Luna and here she is!

Btw you can find his twitch here:
www.twitch.tv/metasigma
If you feel like looking him up

She might have ended up abit dark... and I still have problems with the crown... it's so simple! why am I having such a hard time making it?!
The mane might be abit huge but that is how it was on the reference picture he sent me... there is alot of mistake on the mane but most of them are on hard to see places... manes this large don't work so well with my usuall technique.
Single view here: fav.me/dax4s02
Made out of: Steel wire, Super Sculpey, Super Sculpey Firm, Cernit clay, Greystuff, Toilet paper and Greenstuff.
Copywrite thingies! Princess Luna and My Little Pony belongs to Hasbro and so on.

Now i see her smile. Gosh, she turned out really cute. And unlike other Luna sculpts, she has a extraordinary fluffy mane. As a side effect, she looks a bit like Flufflepuff from one side.
What surprizes me is the moon on the cutie mark and her necklace. It's so clear and really sharp painted.
Thanks for uploading, gives me the kick i need to continue my own work.
Reply

looks good

Reply

At first I thought it was just the picture that came out a bit dark, but it's still clear to see the lovely forms and terrific level of detail all around. I love her cute little smile and that pose which suggests stopping mid-step to look at something or somepony who makes her happy. Great textures, with impressive work on the tiny feathers and great brush styling on her mane and tail – plus glitter! Beautifully done.
Reply

Thanks!

And yes... the dang glitter (actually it's three kinds of metal paints that I sprinkled over her with a toothbrush) that ended up everywhere

Reply