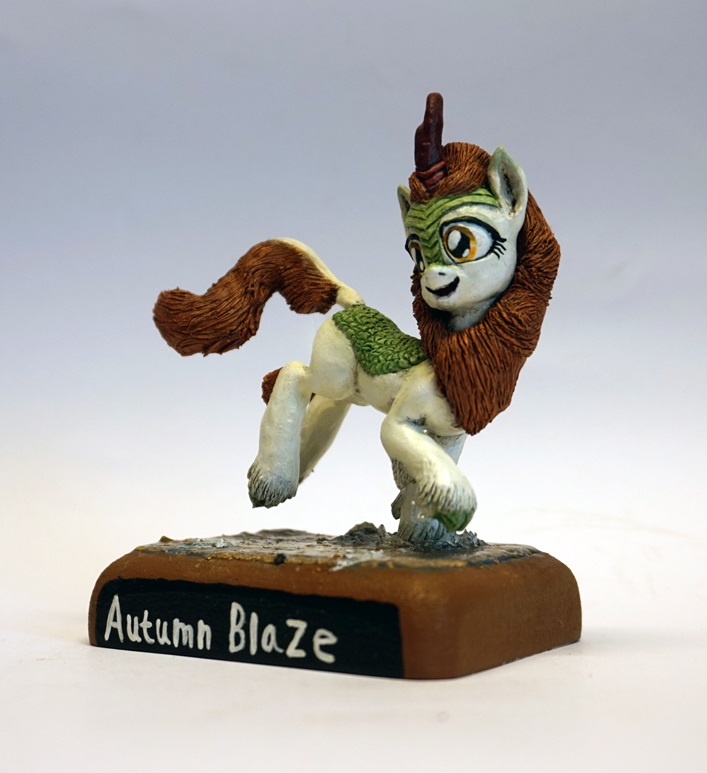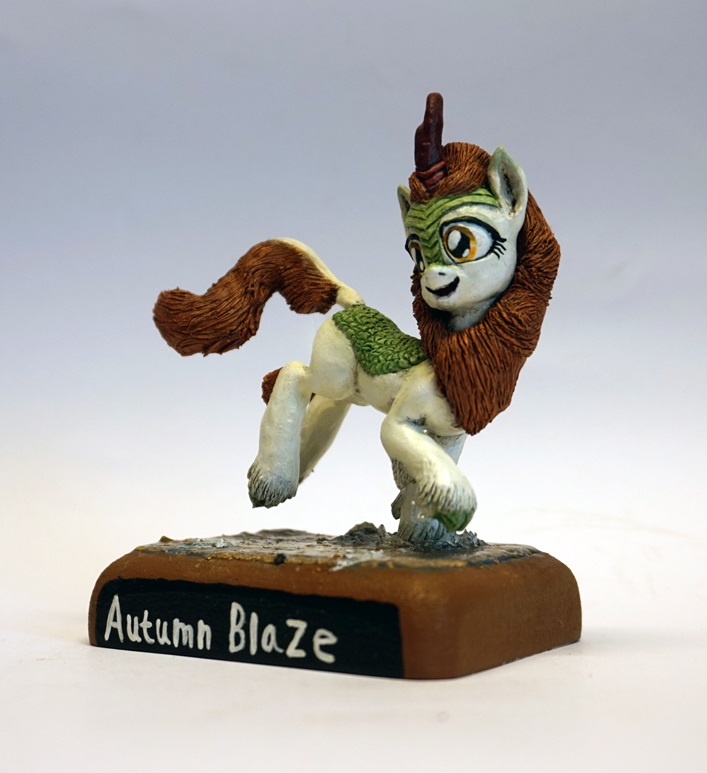 Watch
I just had to make a sculpture after watching that episode... sure it took a while but whatever


MLP style Kirins are so fluffy! :3 ... ehhuummm....

I think I made the main and tail too dark and the photos only made it look darker :/
I based the sculpture on this picture: www.deviantart.com/nemo2d/art/… by

...well I tried atleast

as usuall I can't make faces to save my life :/
Not really that you all can see it so well but I tried to make the base like the picture with her running in water... not too sure about the result but ehhh.
And as usuall the camera screwed up the colours abit... the horn looks almost black in the photos... but it's really just dark red



The scales on her back did not turn out that good and I made to many ridges on her face... btw am I the only one that gets a Klingon vibe with the face ridges?



Multiple views here: fav.me/dczz540
Made out of: Steelwire, Fimo clay, Super Sculpey, Super Sculpey Firm and various water effect thingies.
Copywrite thingies! Autumn Blaze and My Little Pony belongs to Hasbro and so on.

Floof though. The floofing must've taken a good long while. Think you did well, thanks for the effort.
Reply

This Deviation was featured in the following Equestria Daily Post
www.equestriadaily.com/2019/03…
Thank you for providing pony material for all of us to enjoy

(This bot is unofficial, it is NOT affiliated with Equestria Daily. If you do not wish to get these notifications anymore, please just block this account.)
Reply
Wow, nice sculpture work.

Reply

That's a lot of line work. Also, you aren't the only one.
Reply