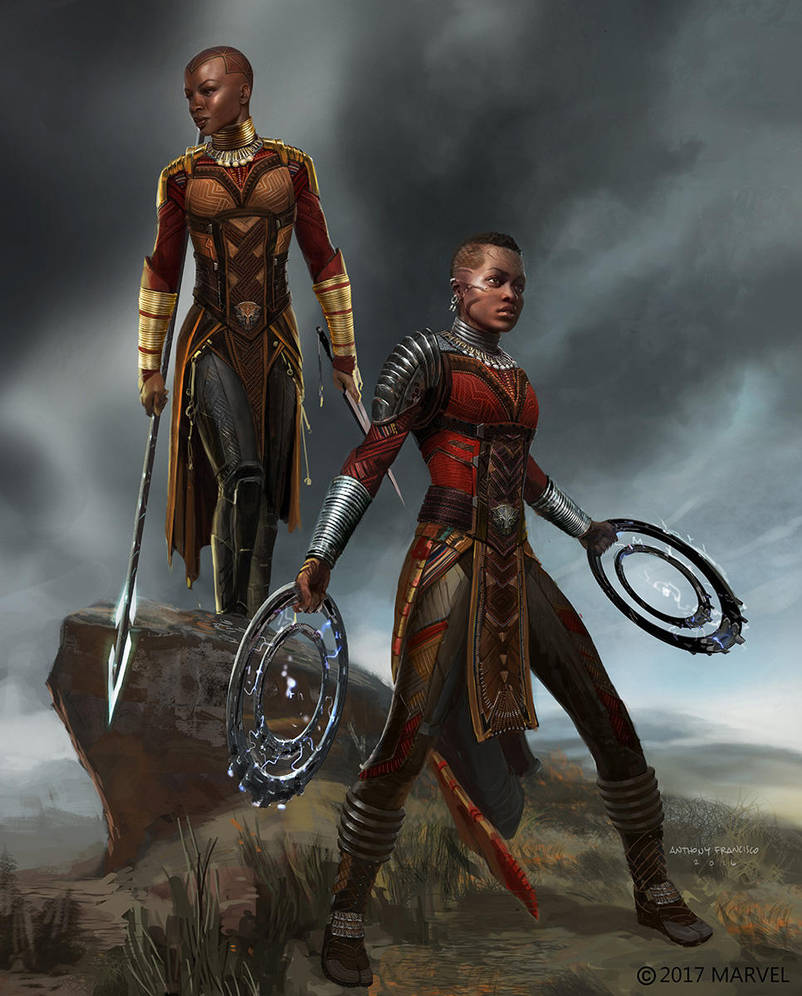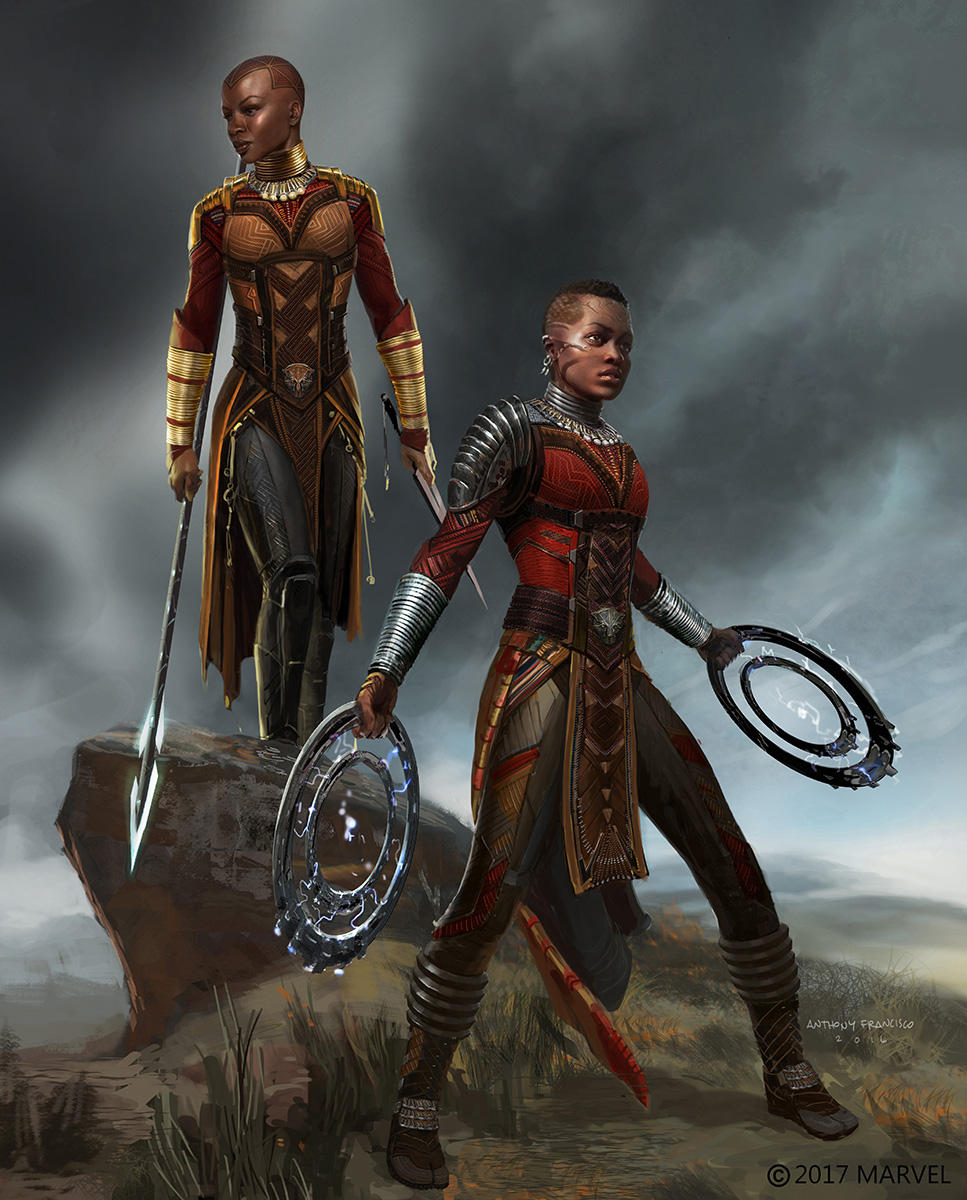 UPDATE: I am happy to announce that this piece was nominated for a Spectrum 25 Award in concept art. Wish me luck!

I am so happy that Black Panther is doing well! Another great Marvel Super Hero Movie! I feel grateful that I had the opportunity to design the costumes of the Elite warriors of Wakanda! Working at Marvel Studios Visual Development Team has been a blast for 5 years now but this was the first time I got to work on some female characters and I really wanted them to be Iconic to the film and of course BADASS!! A culmination of my time as a concept artist . There are elements from some of my dark elves I designed for Project Offset.The Dora costumes were inspired by a fusion of both African and Filipino tribes. It's kinda like a Remix

expressed though my design sensibilities.
There was a lot of inspiration from my childhood , I remember my aunts having a lot of African and Filipino artifacts decorating her home. I had so much fun with this costume hope you guys enjoyed the movie!
It was a great collaborative effort! And the Costume Designer Ruth Carter did an amazing job in bringing the costume to life on the big screen!
If you want to check out some fun info about the costume you can check out this buzzfeed article about me
www.buzzfeed.com/crystalro/dor…
Daily Deviation
Given 2018-04-19