Commission/Trade Rules
Commission/Trades are always open unless I say otherwise. Please note me with a reference sheet and any specific poses or details you would like to add!

Mild NSFW allowed and mild fetish art IS allowed. Please keep in mind I'm a minor if you would like a NSFW commission. Basically, no full-on porn. Note me for more details.

If I feel it necessary I will refuse service to you. This would only be if per say someone requested rape, murder, terrorism, or hate speech. To clarify, I DON'T CARE ABOUT POLITICS. If you want your OC drawn in a political setting I will do so!

I will not draw stolen characters or any character that does not belong to you without permission from the owner.

Payment is done in TWO HALVES, and in POINTS ONLY. 50% before I start, and 50% when the piece is finished. If you want you can pay 100% up-front.

No refunds after I start work on the piece

If you ask for free artwork I will block you.

Failure to pay or finish a trade will result in a block and blacklist from future comissions.
By commissioning me you agree to these rules, and failure to follow them will result in being blacklisted.
Okay, time to stop sounding mean. Let's get into the fun stuff!


Commission Types and Prices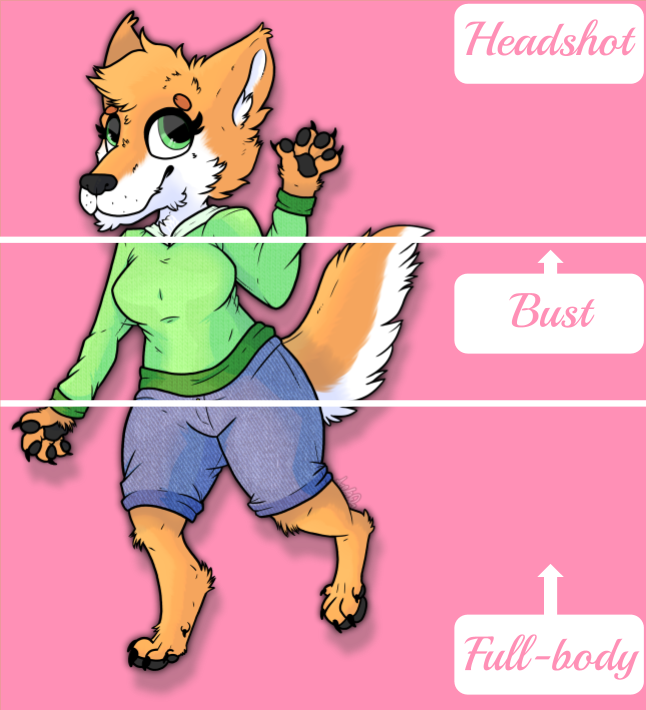 Full-body (Shaded)
- 1500 Points | $15.00 PayPal
Full-body (Lineless)
- 2000 Points | $20.00 PayPal
Full-body (Flat)
- 1000 Points | $10.00 PayPal
Line Art
- 500 Points | $5.00 PayPal (Full Body)
Page doll
- 500 Points
| $5.00 PayPal (Full Body)
Sketch
- 100 Points
| $1.00 PayPal
Pixel Icon
- 100 Points | $1.00 PayPal