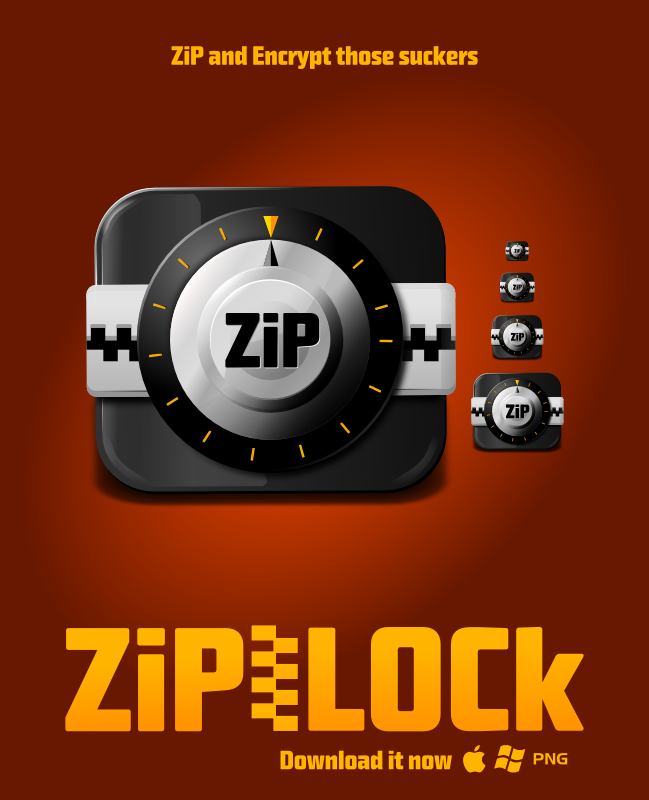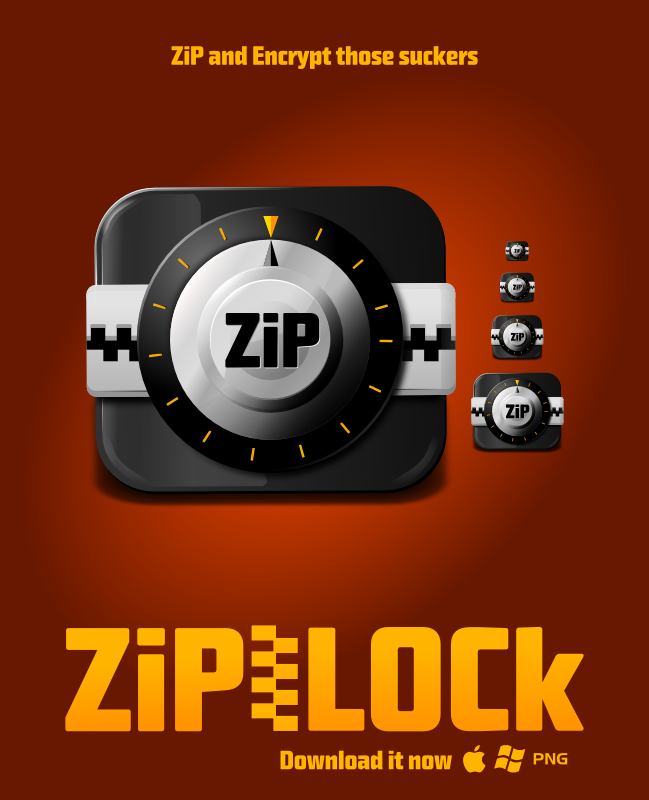 As it says... Zip them and Encrypt them suckers.

This is an icon for WinZIP (or any other ZIP app you might be using I guess.)
It's designed in Inkscape and is 100% Vector.
Feel free to download and use. Just don't re-package it as your own.
It is available for MAC, WINDOWS and LINUX users, all thanks to
[link]
.

All comments and crits welcome.