It's been a while since I've posted a journal update about what's going on in my life, but I figure that more people are here for my artwork or SFM hacks than what's going down with me.

But for those that keep in touch with my Twitter and Tumblr (which I post or am more active in), there's a lot of great things 2016 has brought me, and only as 2016 is basically a month away to wrapping up is when I really sort of sit back and realize "wow, I've come a long way". While I wish I could have had more time for personal projects, there was a lot of opportunities that were presented to me that I don't think I otherwise would have gotten if not for the support of everybody to help me keep doing what I love doing.
Here's a few of the opportunities, both Source Filmmaker and beyond, that I've had the pleasure to do that I haven't really had a chance to talk about:
PC Gamer commissioned me a while back for three Source Filmmaker splash artworks for their web-based podcast,
The PC Gamer show
, which covers a range of updates and events going on in the world of online video gaming. It was fun mixing and matching a bunch of characters from different games together in one place at one time, I don't usually do it very often but this was a good way to practice and see what sort of things were ported over to Source!
While Valve's iteration of competitive TF2 as well as their support for it is very questionable, the community's iteration of it that has long stood over trials and tribulations as the esports that paved way for many glorious opportunities. For DreamHack Summer, I did some Source Filmmaker animations and promotional material in a similar vein to DreamHack Winter & i55, as well as flew out to Jonkoping, Sweden to do photography and videography. Shame we were kicked out before the Grand Finals since we were in the Exhibition Hall.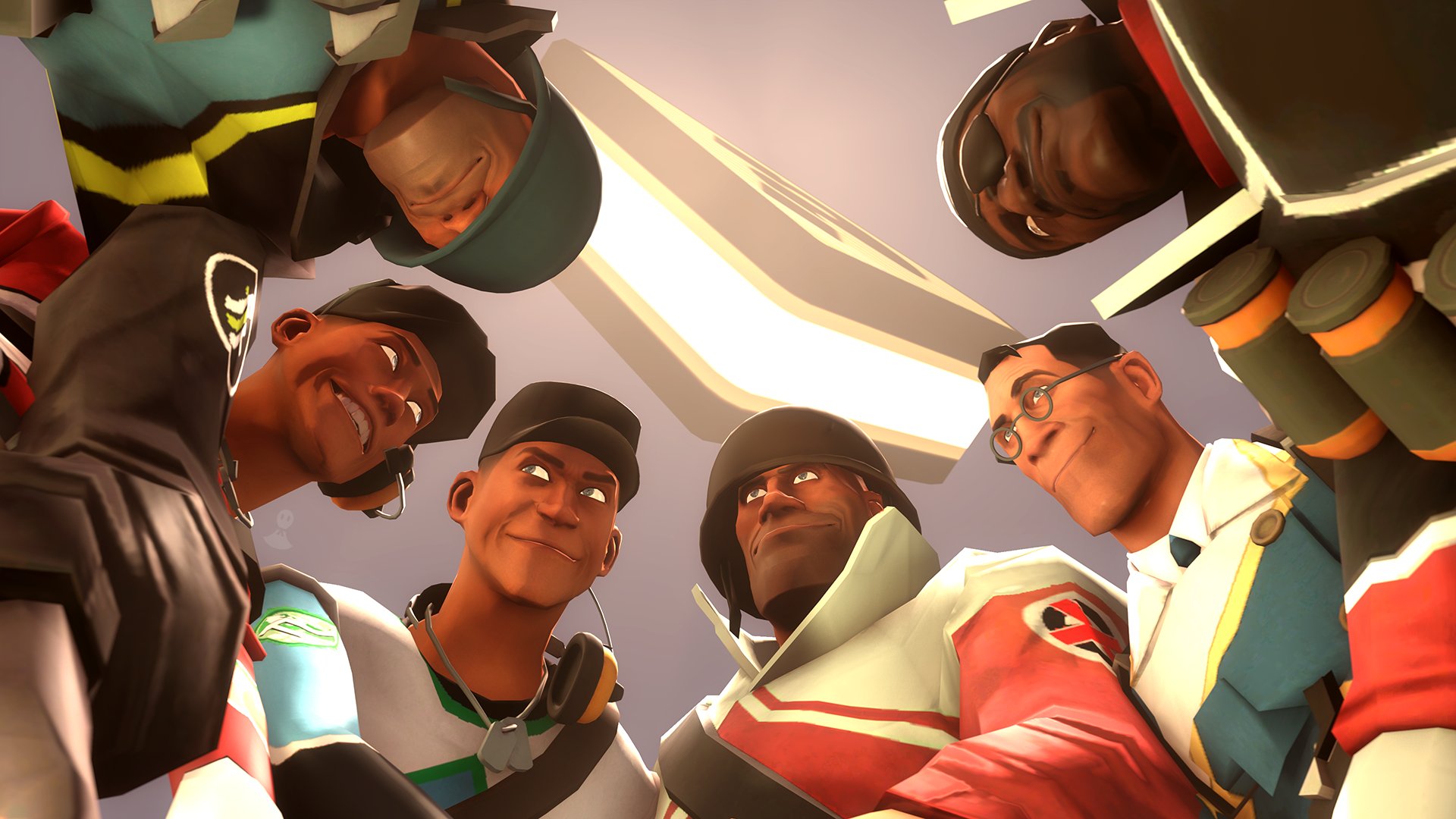 The Insomnia LAN series are no exception for competitive TF2's showcasing. This year me and

teamed up again to do 100+ TF2 retextures and Source Filmmaker promtional work for i58's top Team Fortress 2 teams from all over the world, from America to Europe to even Australia! I also flew out there to Birmingham in the United Kingdom to help out with production, particularly videography with my co-photographers/video people, who absolutely helped me out during that time since it was a rough period and an uncertain LAN due to technical issues.
The biggest SFM accomplishment for me this year was Blizzard Entertainment commissioning me for some Source Filmmaker posters for some cross-promotion work: the first was their Overwatch cups/headsets campaign with Taco Bell, and the second was for the release of the Warcraft movie. It was an absolute pleasure to collect some awesome people I knew to help me represent the SFM community for such a big game! At the time, the cease-and-desists were popping up for Source Filmmaker ports and I was also sorting those out too, so I'm glad that Blizzard has given their blessing on those! (The SFW ones, that is. I'm looking at you, SFMLab.)
TF2's biggest cancer charity livestream event, Tip of the Hats, brought me on again this year to do their Source Filmmaker promotional work, as well as pre-segment Source Filmmaker intros. I wouldn't have been able to do it without my SFM + modeling team, who I owe everything to. I also flew out to the live event in Chicago in the USA to perform SFM segments live with my SFM partner-in-crime and fellow TotH animator, Krunkidile. We tried out some new things this year such as show our animation workflow as well as had 10-minute speed SFM posters for donations. It's always a pleasure to help them and help One Step Camp; it's tough being reminded constantly of your disease but causes like this help kids remember they're the same as any other kid. Overall, Tip of the Hats has managed to raise half a million dollars for One Step Camp!
My roots are in graphic design before I started in SFM. I helped out with some commissioned website designs & branding for some esports organizations and teams such as i58's Full Tilt, as well as the overlays and scoreboards of Teamfortress.tv's latest stream overlay from i58, and InSight Casts' stream overlay from our gig with iBUYPOWER a few months back. The gig landed a few of our casters and crew some work with some Overwatch communities, including our stream producer getting a gig at Blizzcon's Overwatch World Cup.
Done with TF2 yet? Not quite, and this might be my biggest project.

I'm directing a Team Fortress 2 narrative called
Ready Up: Competitive Team Fortress 2
, a look into the esports side of TF2 and what trials and tribulations they needed to go through in order to achieve what they wanted, or what they attempted to achieve that seemed smaller in comparison to the bigger esports such as CS:GO and Overwatch. The project is being funded for and produced by
Marketplace.tf
, and is slated to be released mid-to-late 2017. We've traveled all around the world for this one including New York for ESL NYC, and California for Blizzcon. We've managed to get some wonderful interviews with so many great people, from journalist Sideshow and pro player/streamer Seagull of the Overwatch/TF2 scenes to ReDeYe, one of the biggest esports hosts & personalities for events such as Dota 2's The International.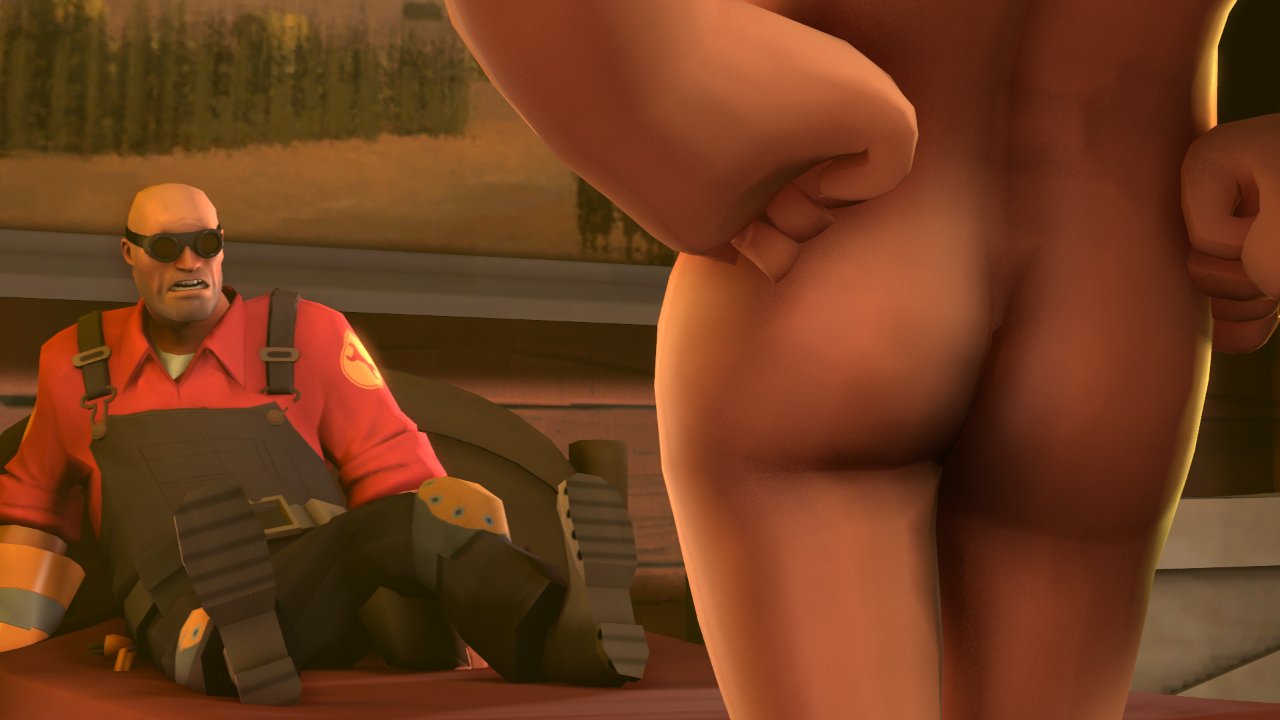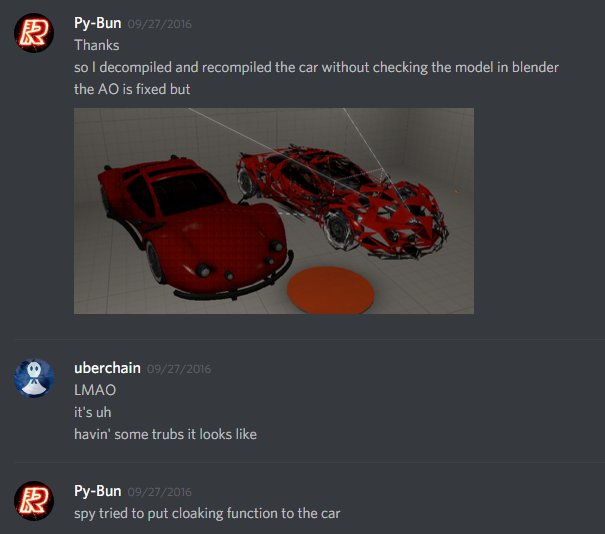 While the Saxxy Awards 2016 this year might have come and gone as of recently, I've had the pleasure of working on a pilot for a Team Fortress 2 machinima series called
Family Fortress
with some massively talented people, including Krunkidile once again and a person I always have the pleasure of working with,

. We missed the deadline but the finished pilot episode, now no longer with a 5-minute cram limit, will be released either early 2017 or this December around the holiday season starring RED Team's off days out of the battlefield. Our team will do our best!
I also had the privilege of going out to California for Blizzcon to not only film interviews for the narrative, but support InSight Casts' producer doing some observing for the Overwatch World Cup! It was an amazing convention experience like no other, and it was awesome meeting everybody there, such as the other Overwatch observing crew (pictured right, yes that's Jeff Kaplan!), the Heroes of the Storm drafting admins and devs, and the Blizzard devs - particularly the one who had commissioned me in the first place for the Overwatch SFM work, who shook my hand and bought me a drink and made me feel right at home like never before. The experience I had there was nothing short of welcoming and touching, and I felt happy to finally meet these people and see how much they invest into their craft.
- - - - -
It's crazy how far I've come. deviantArt was the first community sharing site next to Tumblr that helped me get started. A lot of people know me as that person who does Source Filmmaker crap - and to be honest, I'm okay with that. I would love to do more and plan to do more because I don't think it'll last forever. There's a lot more graphic design, concept art, and videography/photography that I really want to do. But it's kind of surreal when I sit back and really think about it. There's been times people have asked me if I was too blind to see my journey would end sticking with Team Fortress 2 and Source Filmmaker crap. And to be honest? I don't see my journey ending anytime soon; I only see it beginning. I cannot believe myself that so much has come my way from starting off as a TF2 SFM artist - but I don't bullshit around. I do my best no matter what the medium, and I'm always grateful when even the biggest names in the world can see that, considering those two things have gotten me to where I am as I expand upon new horizons.
Thank you to everybody once again who has followed my journey this far as well. I work hard at what I do, I hope people like what I do, and I'm glad that up until now, people are supporting what I do. Thank you very much, and I wouldn't have gotten this far without your guys' kind words and thoughts.