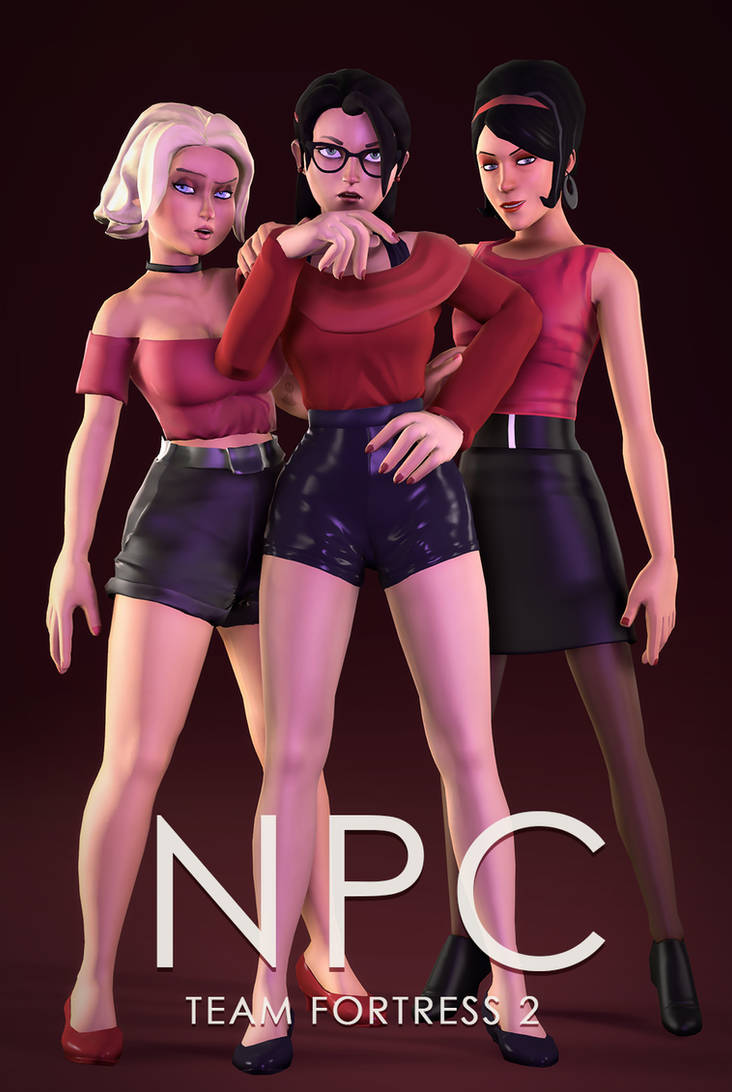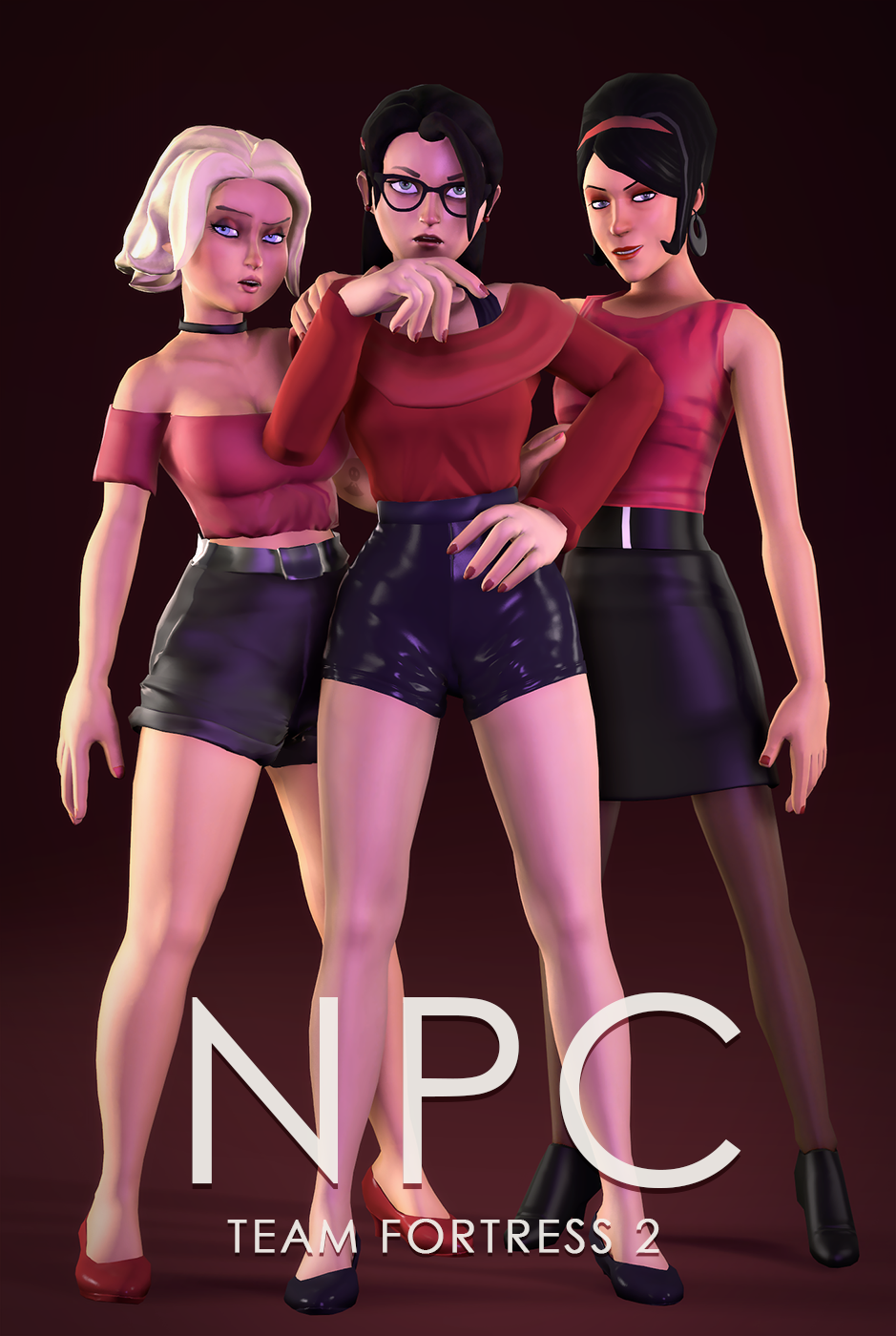 Watch
I have done nothing but listen to girl group anthems for three days.
Thus, a photoshoot-styled pin-up of Fried Chicken Tramp, Miss Pauling, and Scout's Mom in red and black, or they're forming together as what appears to be the hottest girl group in Teufort, New Mexico.



Reblog Here:
TBP
- - - - -
Miss Pauling by crazyb2000/Rebbacus || Female Civilian by Maxxy || Scout's Mom by Rebbacus || Shantae by Rafaknight

Are those custom models or are those skins?
Reply

Looks like something serious is about to go down.
Reply

Reply

omg! That Scout's Ma reskin is absolutely amazing!
Reply

Thank you! I like this shade of red for her with the black skirt, it works really well for her.

Reply

The front one looks like a younger Ms. Pauling.

Reply

They have the outfit of Noodle when she was in the car commercial,
or at least it looks like it.
Reply

Waist-high black shorts with a red top looks really good together, it looked really good on Noodle too!

Reply

Great work

Reply