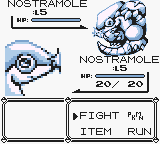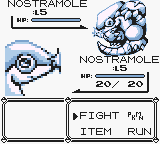 Watch
Nostramole is a Fakemon by phoenixsong:
[link]
My japanese name for Nostramole:
ホシモル [Hoshimoru]
From hoshi (star) + moru (mole)

Holy snot that's amazing

I love this! It looks so authentic!
Would you mind terribly if I added this (and the drawing you used as a base, which is also cool!) to Nostramole's fanart page on my website?
Reply

Sure, give me a link when you're done!

Reply

Reply

still love these from you...dem RED/BLUE sprites dawg.

any chance you'll ever do requests to RED/BLUE sprite-ify people's original characters? strange request I know since it ain't pokemon related but thought of how interesting it would be to see other things that aren't pokemon turned into this style.
Reply

Just ask and I'll see what I can do

Reply