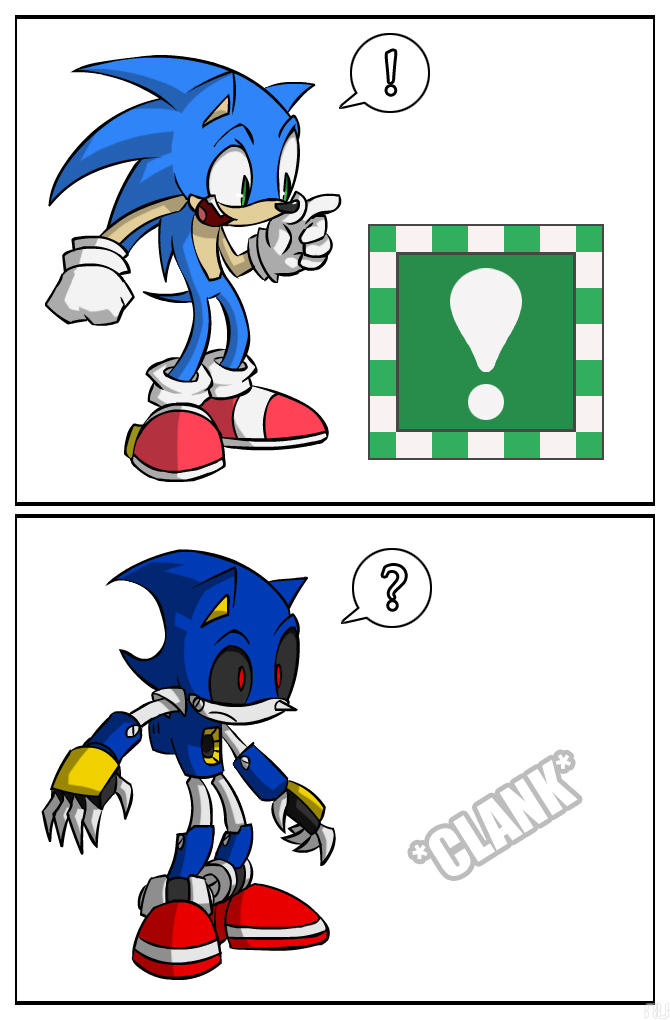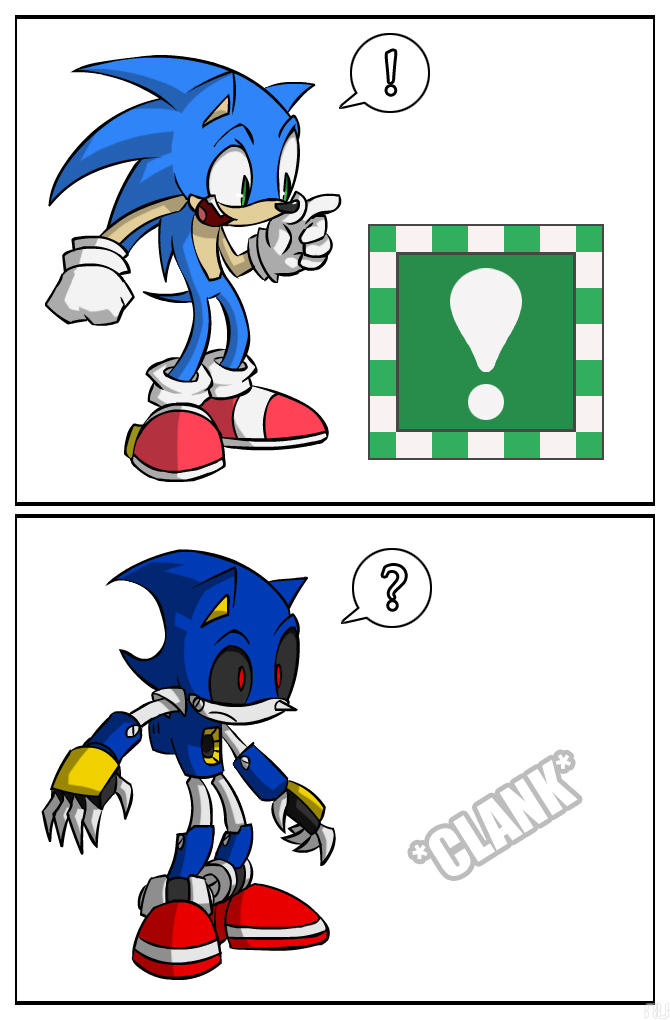 Watch



EDIT



[November 29, 2012]
Attention everybody who reads the Sonic the Hedgehog comic book! Thanks to
NitroactiveStudios
, he have informed me about my joke idea, along with the similar image (shown above), being stolen and was posted on the Fan Funnies page on issue #243.
www.bumbleking.com/forum/downl…
I am very displeased about this and wish it was removed from the Fan Funnies page.
[April 22, 2008]
I was playing Brawl tryin' to beat the Classic Mode with all the characters in order of the selection, and when I was playing as Yoshi before the start of 'Metal' match, the narrator said, "Versus...Metal Sonic". I said to myself I heard that name before, but from where? Then I remember it was Metal from the classic Sonic movie, so it got me to draw this. It would be funny if Sonic did turn into Metal after he grab the metal box.
----------
Sonic and Metal Sonic © SEGA