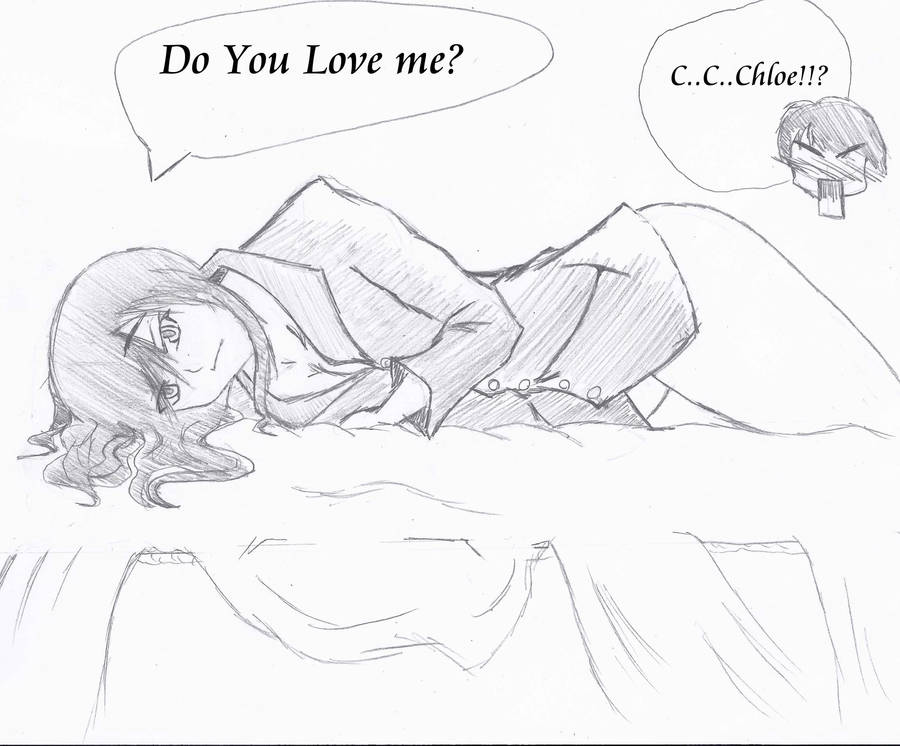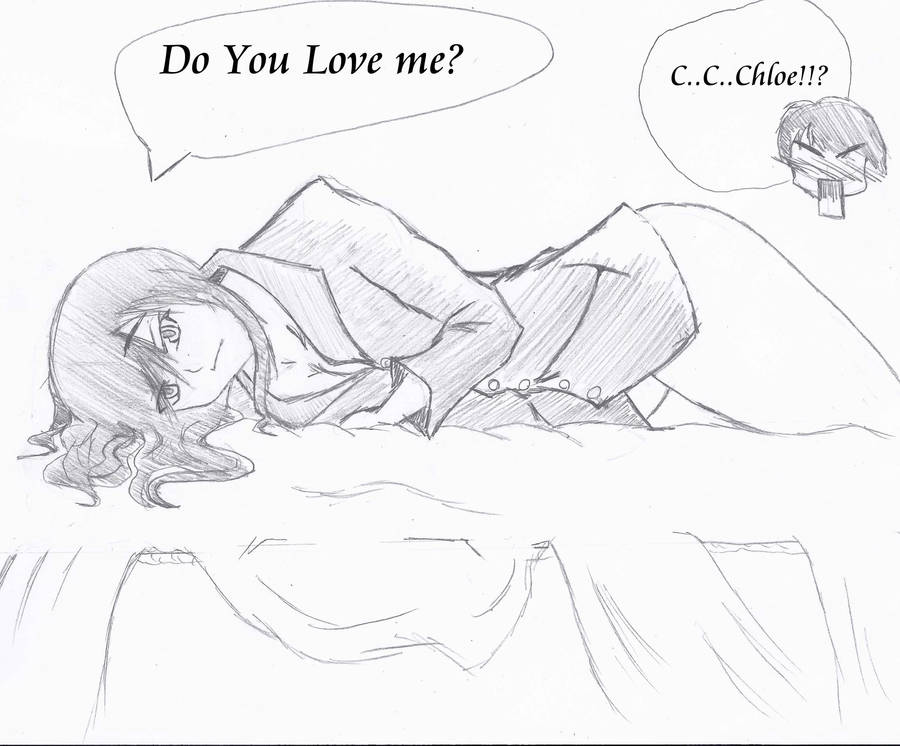 Watch
This is where I really know that my sketching abilities suck >.< I was trying a "sexy" kinda pose, but ended up looking weird OTL

Anywhoo, this is a fanart piece I did from the comic of

called "Love Annotated". I dont think this is the path the comic is taking right now, but I am just helping moving things along

. I was tempted to use a slightly inappropriate script

XDD or just leave the bubbles blank and leave it to ppl's imagination

.
Btw you should check her comic @ smackjeeves by going here
[link]
Chloe (c)

Art (c) me


well its seems a bit weird for a couple of facts.
first of all, the eyes, she dosent seem to really look at anything, she seems to be staring into blank space. maybe make her loop a little bit more up since she laying on the bed (if it is a bed)
and second the fact that you hid the hand, i feel like it ruins a bit the drawing, it wouldve been this prettier! believe me! aside that! looks good! i love the hair just laying loose like that! =3 and the pose (with a bit more work) would have look so much prettier!

Reply

hmmmmmm I did kinda had problems with the eyes, but I thought they looked fine like that lol maybe I should've just looked more on it instead. Btw, she is in a bed lol.

lmao well u know me, avoiding hands since the beginning of times(artwise). And thanx, I appreciate your comment bro =]
Reply

It's going down that path...it just won't end there for a while. ;3

Anyway, thank you so much for the drawing. <3333 I actually really like her pose and her expression. Anytime you want to draw stuff with a slightly inappropriate script or a really inappropriate one you are welcome to it. XD
Reply

hahaha that's awesome then, that means love annotated is not gonna be short

Your welcome, I been meaning to draw some LA(Love Annotated, not Los Angeles XP) fanart for some time, and while I was rereading I came up with this. And will do, when I get better at ecchi, expect the unexpected

XD
Glad to see you liked the drawing btw, and I'll still be waiting for more LA

Reply

No, it won't be short. There are a lot of chapters left. And I will expect the unexpected. :3

Hopefully more LA will come relatively soon. The artist is finally free.
Reply

lol awesome! I was kinda worried it was about to finish.

Oh, I thought u were the artist of the comic. So you're just the author then?
Reply

LOL yeah, I'm the author. Not as glamorous as being the artist, but still fun. :3
Reply

lol u kidding me? actually writers are the ones with the awesomeness, artists just follow orders(in a way XD)

Btw did you changed artist? cuz I feel like the style changed a bit on the last few pages.
Reply

LOL, this is true. The artist is following orders in this case. XD I just meant that people pay more attention to the art in comics...And no artist is still the same....XD *
LOOMinate
and her sister are toning now...so *
LOOMinate
redrew one of the pages and when they were MIA for the most recent page, =
kabocha
toned it. What you're seeing is *
LOOMinate
's style of toning.
Reply