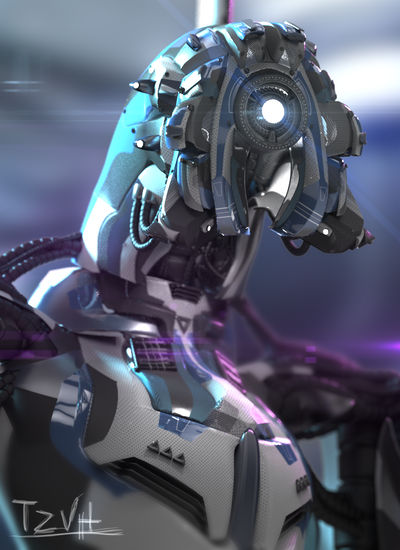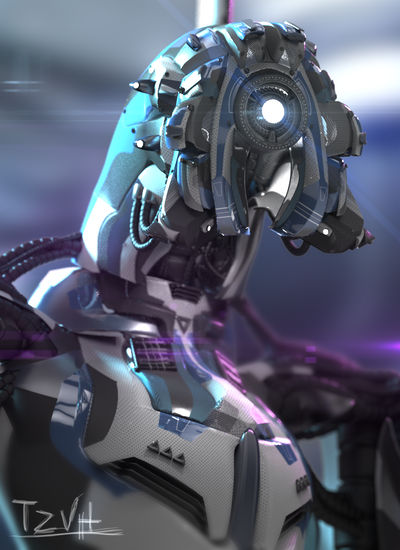 Watch

Would definitely be my starter character.
Reply

Reply

Wish we could have had this in the first Andromeda. It would make for a really interesting story and it would mean that the galactic community have accepted the geth as a new form of life, and they could reference the battle of Rannoch, in which Tali and Shepard were able to bring the Reaper threat to an end. WAY better than what we got.
Reply

Reply

IKR!
Hopefully Bioware can redeem themselves, though EA is still a bunch of money grabbing shitbags.
I think there is supposed to be a Mass Effect movie late next year though
Reply

Did some research about the movie.. you blew my mind with that news, dude!!
2010 - Legendary Pictures buys Mass Effect rights,
2011 - screenwriter
Mark Protosevich (I am Legend, Thor) works on the script, then he quits,
2018 -

Reply

HAHAH I KNOW WHOO

What would you like to movie to be about though specifically? First Contact War, Morning War, Shepard's various origins or something else?
Reply

They could have just sold the rights to Netflix and they could have done something like the LOST IN SPACE movie.
Sometimes companies like Legendary buys the rights.. just to prevent other companies to use..
Reply

Huh. I haven't seen that before. I also did not know that either.
Reply

Its a good series, but not as "classy" as the original. The new version is very good. The acting of the main characters and antagonists are top notch.
You REALLY want to hate them..
Reply
(1 Reply)

True..but looking at the calendar seems like they waited for M.E. Andromeda reviews..
Netflix is producing "The Witcher" right now..so hyped!

Reply

Honestly, it was dumb to wait. They had the hype going on. They could have capitalized the original story, not Andromeda.
Beside, if they had released the game FIXED and not the goddamn mess of ridden bugs they released.. The game would have had better scores.
I mean, they didn't even finish fixing the bugs even! EA and Bioware abandoned ME:A
Reply
(1 Reply)

Wow! ..You remember LOTR prologue, right? 10min scene like that describing the first contact war
from Anderson point of view, than from Sheps pov straight to Eden Prime! Eh? Eh' Ehhhh!?
Ok, maybe too
predictable..
Reply

Now THIS is what I want in Andromeda 2...
Reply

I like the concept, but a lone geth that far from the milky way would be as smart as a frog. Unless it's designed to be autonomous like Legion was.
Reply

Correct!... a pathfinder alone in Andromeda does not make any sense!
Of course is a pathfinder of his own community. If I remember right, Legion was himself the community..

Reply
Its pity helldromeda initiative launched 2185 before arrival of reaper.
I hoped they launched after reaper war and... Showing various spieces's special character.. Like that geth pathfinder.
Reply

I know...that's the reason I started sculpting characters I expected to see in And
romeda. Sometime ago I was hoping to see quarians in the cluster too,
then BW abandoned the development so I sculpted my quarian pathfinder myself.
So...in your face, Bioware!! 😭😭😭
Reply