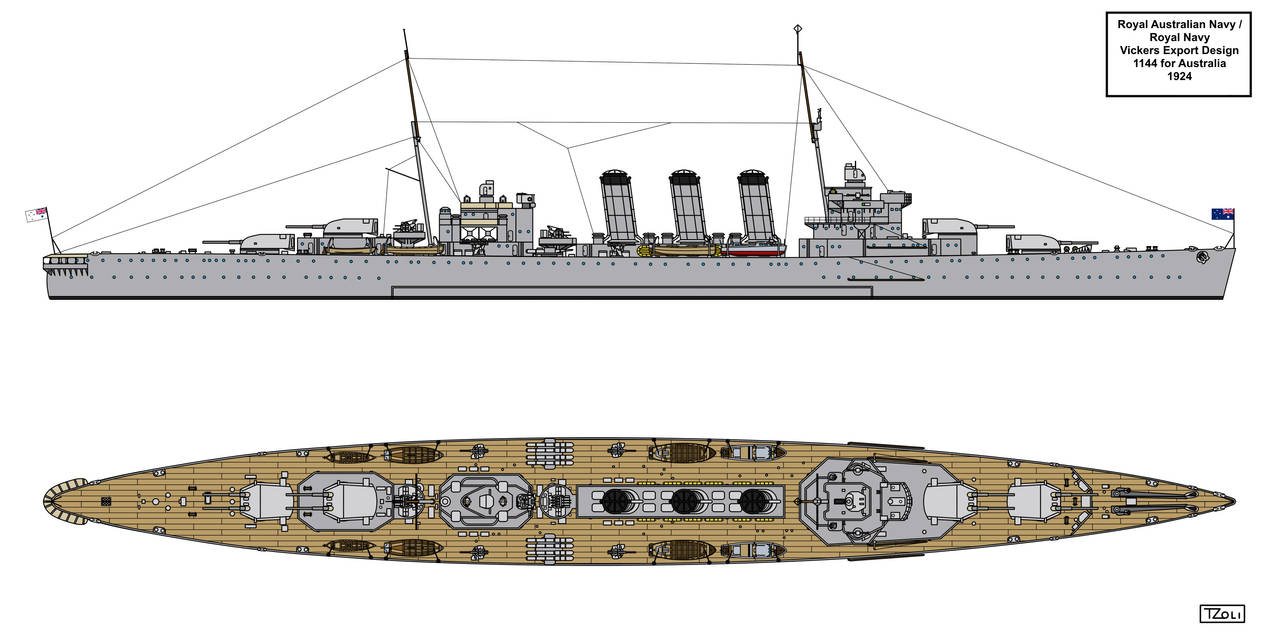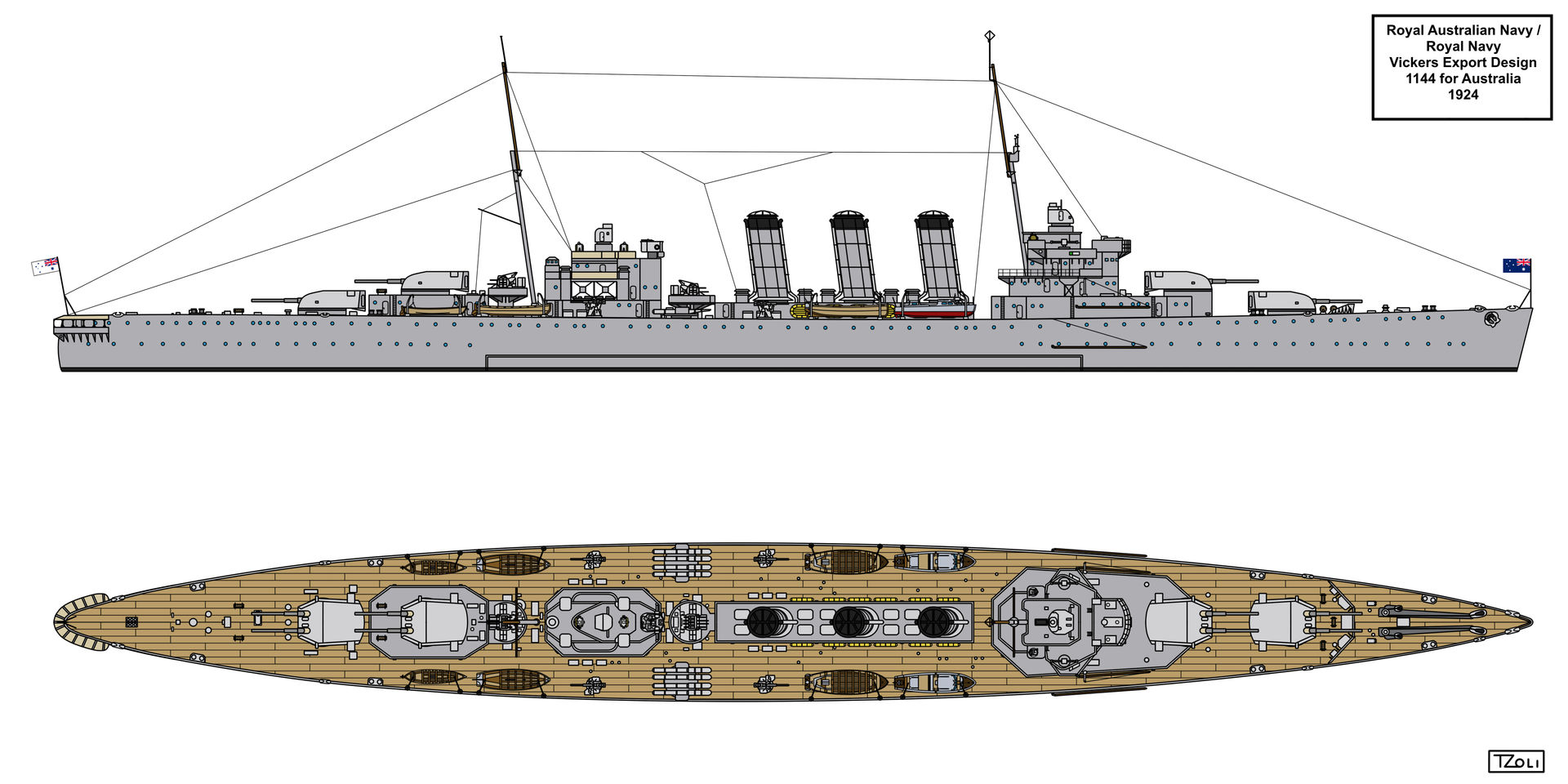 Watch
This is one of the Vickers export designs offered to any nation who wished to acquire new ships but cannot built it's own.
Design 1144 was a modified County class (Kent group) heavy cruiser proposal with different engine layout (Most likely similar to that of the Hawkins), no Catapult and octuple 40mm Pom-pom AA guns to tart with offered to Australia but most likely to Japan as well in 1924.

It has the same flush deck hull and 10.000tons as the counties and was a candidate for Australia to choose but instead the decided for a repeat County class of the Kent Group. On this design in place of the Catapult a command post was installed with centralised range finder equipment directors and seachlights.

The designs had these characteristics:
Dimensions: 179,83 (pp) 190,8 (wl) 191,72 (oa) x 20,8 x 4,95m
Displacement: 10.000tons (standard)
Armour: unknown but probably 38mm deck and belt over machinery and over magazines
Engines: 80.000shp Parson Steam Turbines, 4 shafts
Speed: 59km/h (32knots)
Armaments:

4x2 8"/50 (203mm) BL Mk VIII Guns,
4x1 4"/45 (102mm) QF Mk V DP-AA Guns,
2x8 40mm/39 QF Mk VIII AA Guns
2x4 533mm Torpedo Tubes
Based on this original sketch drawing found in the Yuzuru Hiraga archive:


Just a quick que if your taking requests. If you aren't or if you already completed it, then that's okay.

Had you done a post-war or 50s Taiho and/or Shinano as of now? Even though they were heavily capped on aircraft carriers, what would you imagine the JMSDF fielding fleet carriers that are almost decade and a half old and from an era of expansionism?
Reply

I've only done a modernised Unryu which is a mix of IJN/JMSDF/USN designs.
Reply

Impressive ship!

Reply