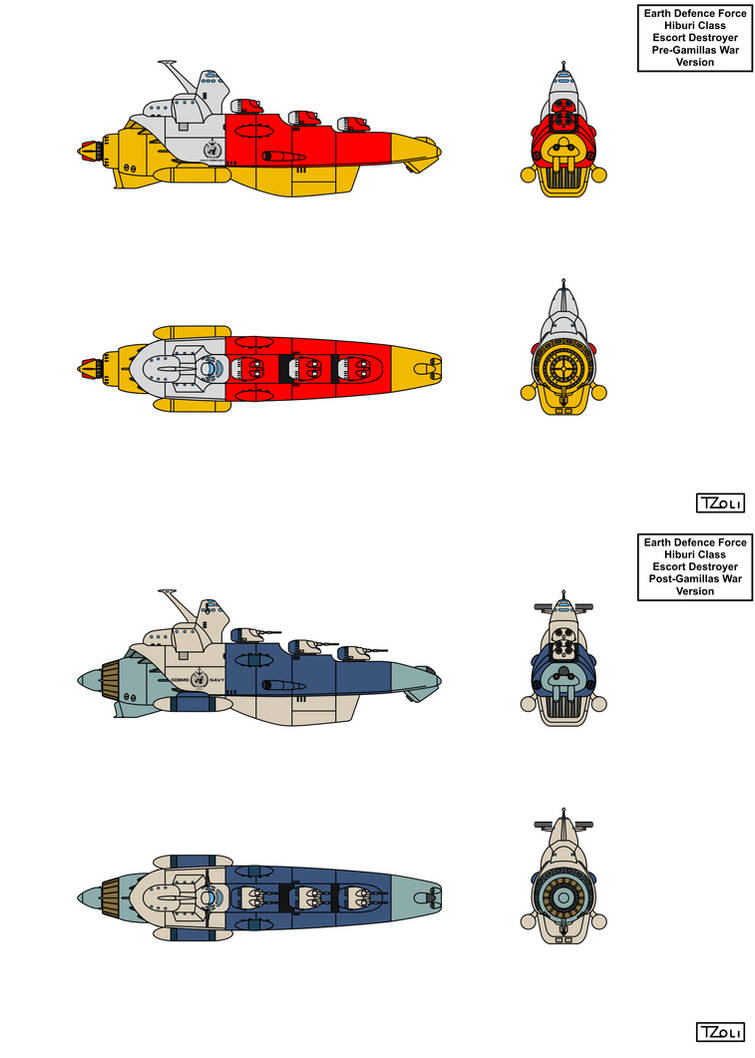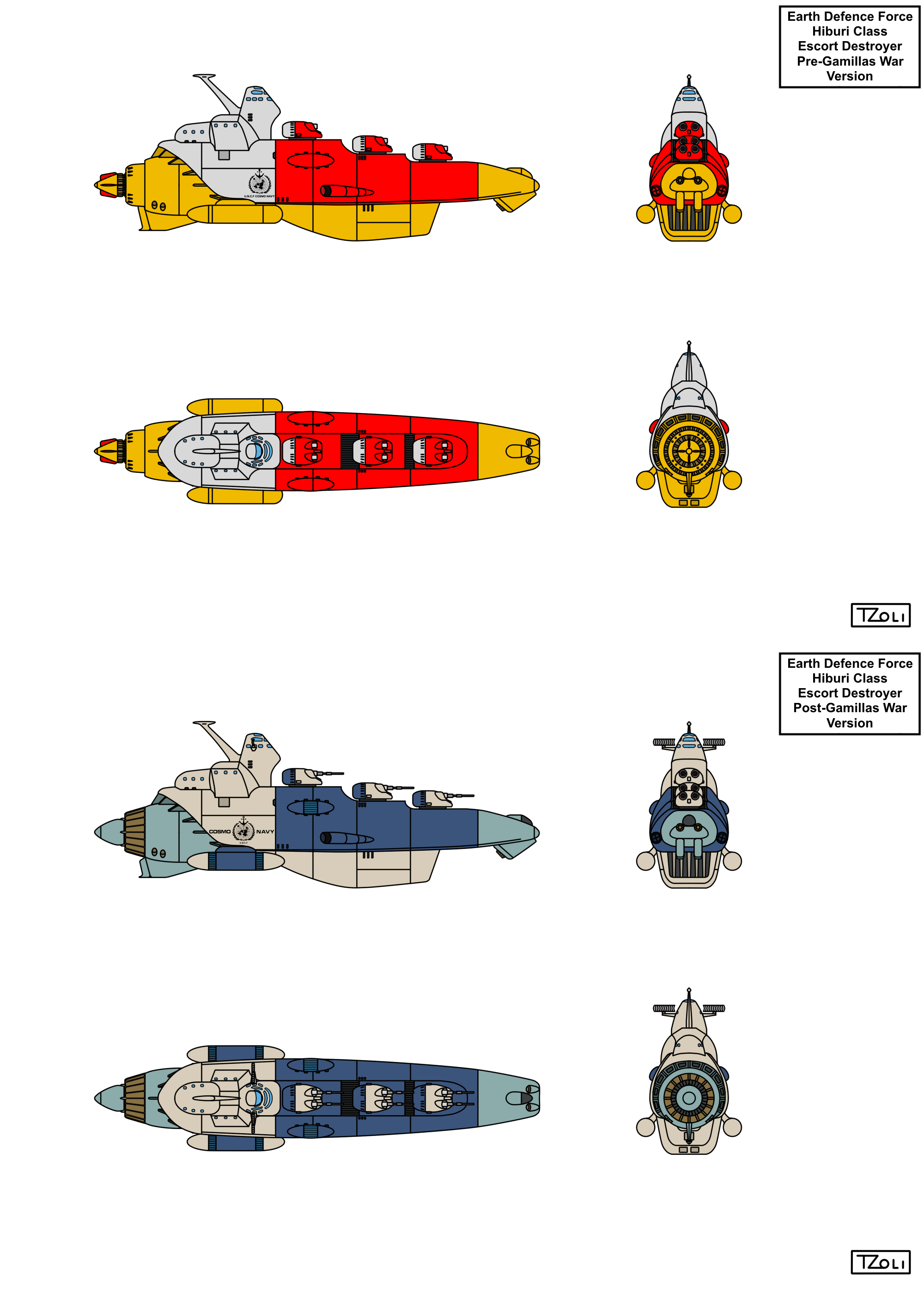 Watch
Based on this drawing:
www.pixiv.net/member_illust.ph…
I've created this technical drawing of this Escort Destroyer / Frigate.
This is an older design before the war of Gamillas and used as an escort ship for convoys and larger capital ships.
It's small and compact size meant a relatively cheap vessel to be built quickly but it's size meant a smaller armament as well with only 3 twin 10cm Positron Beam turrets arranged all forward and a single pair of torpedo tubes. While her armament isn't impressive the speed and agility made up for it's weaknesses, sadly they are less of a match even for the smallest of Gamillan warships!
A number of these ships survived the war and modernisation was applied to them, new engine system, wave motion shield generators and updated weaponry together with sensors.
Data on the design:
Dimensions: 55 x 13 x 20,75 meters
Defence: Light hull plating
Power Plant: Fusion Reactor
Engines: Sub-Space Engine
Armaments:
3x2 10cm Positron Guns
2x1 Torpedo Tubes
Data on the modernised design:
Dimensions: 55 x 13 x 20,75 meters
Defence: Light hull plating and Wave Motion Shields
Power Plant: Wave Motion Reactor
Engines: Wave Motion Engine
Armaments:
3x2 10cm Shock Cannons
2x1 Torpedo Tubes