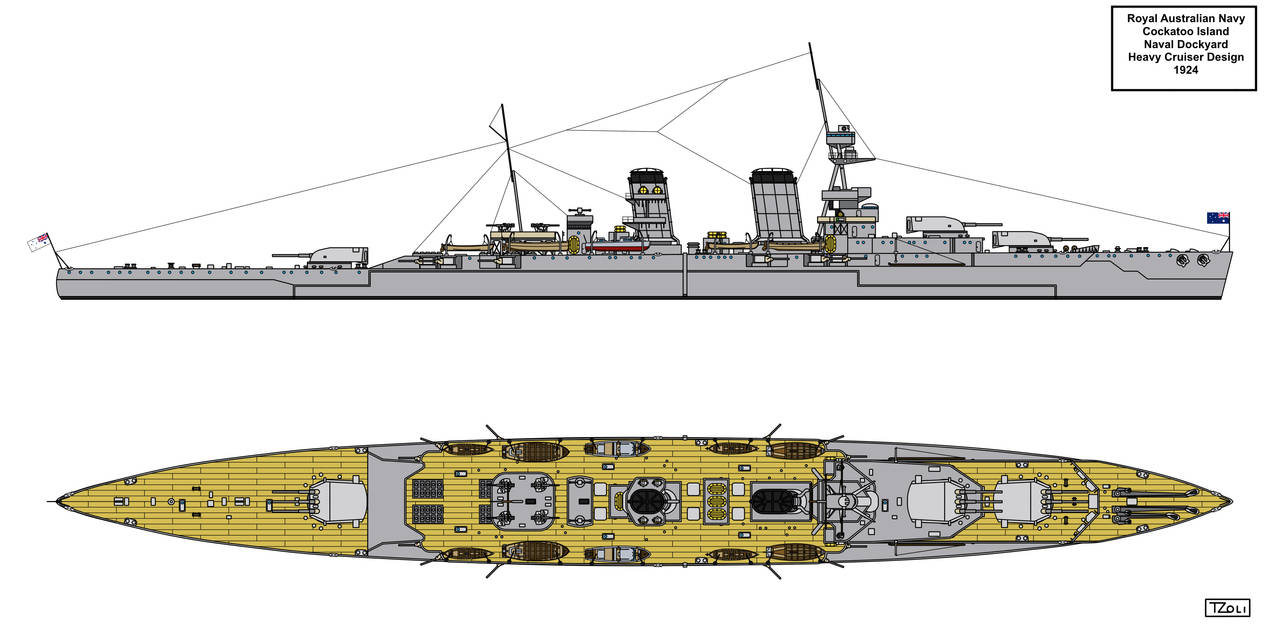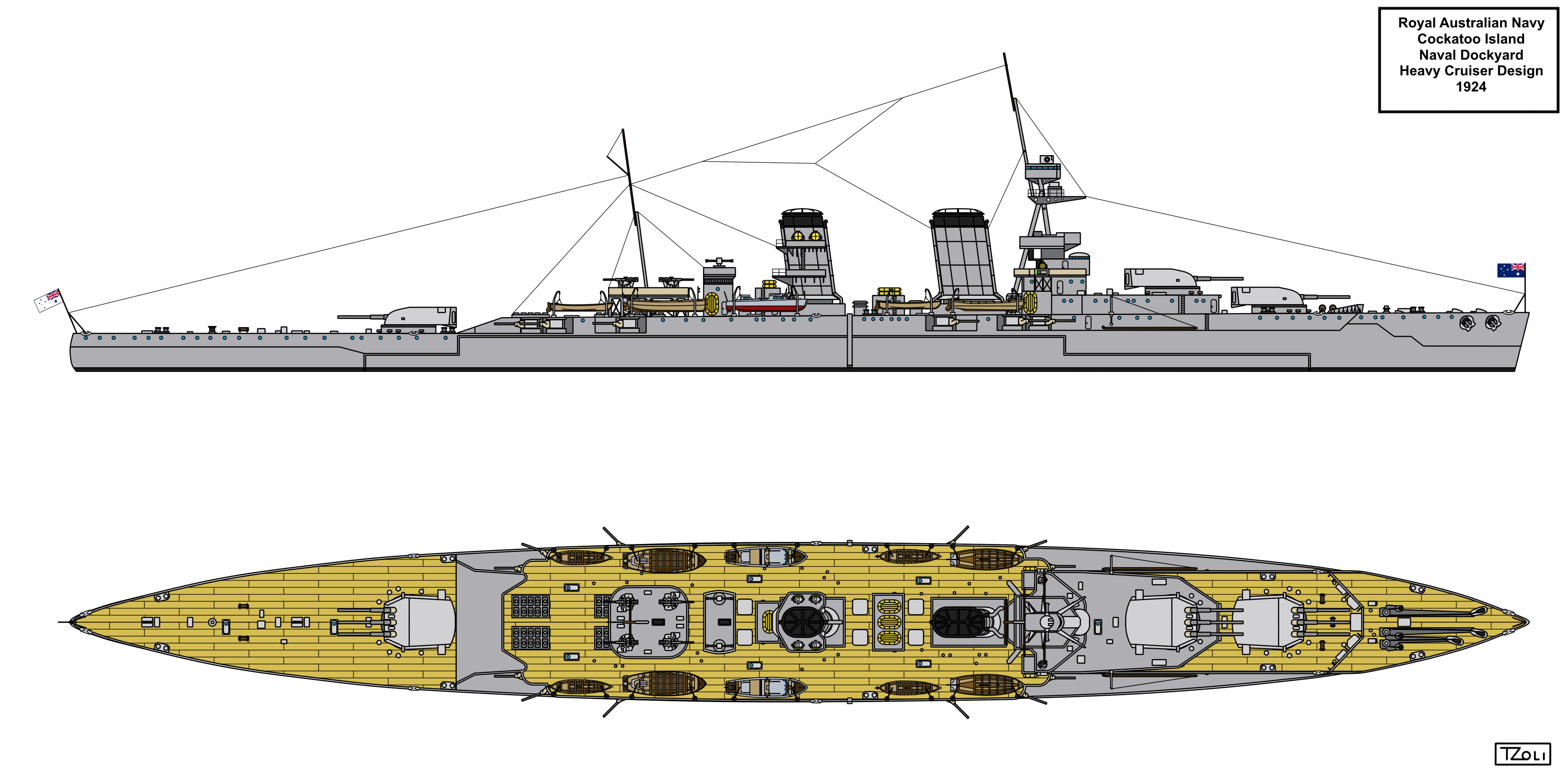 Watch
After the decommissioning of the battlecrusier HMAS Australia in 1921 and it's scuttle in 1924, the Australian Navy left only with WW1 era light cruisers and destroyers, nothing major to fight the ever increasing power of the Imperial Japanese Navy. Thus the RAN asked the Royal Navy, the Admiralty and Vickers to offer what could be built indigenously in Australia on 10.000tons. At first, plans of the Hawkins class was offered together with the new 8" gun turrets (The counties were still under development at this time) from this the Australians modified the hull to accept 3 triple or 4 twin turrets.
2 such cruisers would had been built at the Naval Dockyard at the Cockatoo Island near Sydney. From the original plans you can see that the cruiser is very much the same as the Hawkins class apart from it's enlarged size and different armament. Another unique element of this project was the usage of casemated 5" guns, meaning the Australians thought the 8" guns would not fire fast enough and required extra punch of which the quick firing guns would suffice.
At this time Vickers offered modified versions of the County class heavy cruisers, later in 1926 and 1927 it offered modified designs of the Kent class cruisers.
The designs had these characteristics:
Dimensions: 179,83 (pp) 192 (oa) x 20,88 x 5,26m
Displacement: 10.000tons (standard)
Armour: 38mm Deck, 76mm Belt
Engines: 90.000shp Parson Steam Turbines, 4 shafts
Speed: 61km/h (33knots)
Armaments:

3x3 8"/50 (203mm) BL Mk VIII Guns,
12x1 5"/51 (127mm) BL Mk VI Guns,