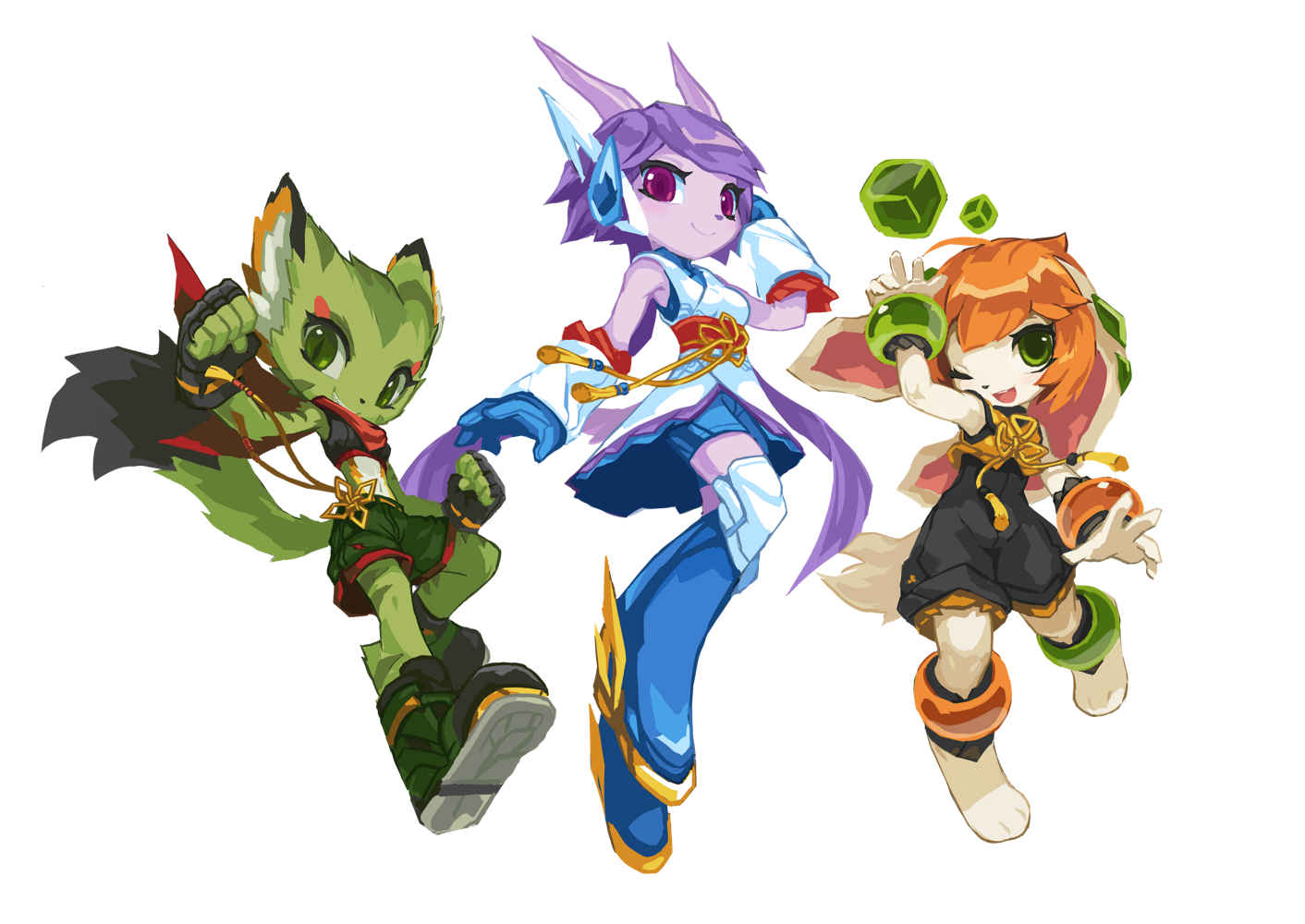 Project: Freedom Planet 1: freedomplanet.galaxytrail.com/
and
Freedom planet 2: freedomplanet2.com/
Description:

The current version of the Freedom Planet 2 girl I'm working on.
The earlier ones can be found here:
Disclaimer
Freedom Planet is a indie 2D action game developed by GalaxyTrail:
twitter.com/galaxytrail
Lilac, Carol and Milla before Freedom Planet 1 was designed by Ziyo Ling.
From what I can see in this, the technique is more rough than what I'd expect. It's rather sharper than the last pic that I saw. Everything about this seems to match with what the director must be going for. You know, a game for kids with no suggestive material whatsoever. It's a piece of work fit for the final product. I can see it as it is meant to be in game. With visuals like this, it's gonna take us to a time in which brings out a peaceful state of mind. From what I can tell, you do really well on your part in giving Galaxy Trail their own identity.
The Artist thought this was FAIR
32 out of 34 deviants thought this was fair.
Despite being a seasoned digital artist, this picture clearly shows your desire to improve and become an even greater artist in your own right. The picture alone shows great progress as well as presenting a potential redesign for these three young ladies since you wanted to compare this to another you made earlier.

Now while I think this is a potentially great all on its own, I cannot help but feel that this is somewhat incomplete as the aforementioned reasons I stated; that this is a process of you wanting improve your as a great artist with a unique style.

All in all, this picture of Sash Lilac, Carol Tea and Milla Basset is simply amazing.
The Artist thought this was FAIR
26 out of 27 deviants thought this was fair.