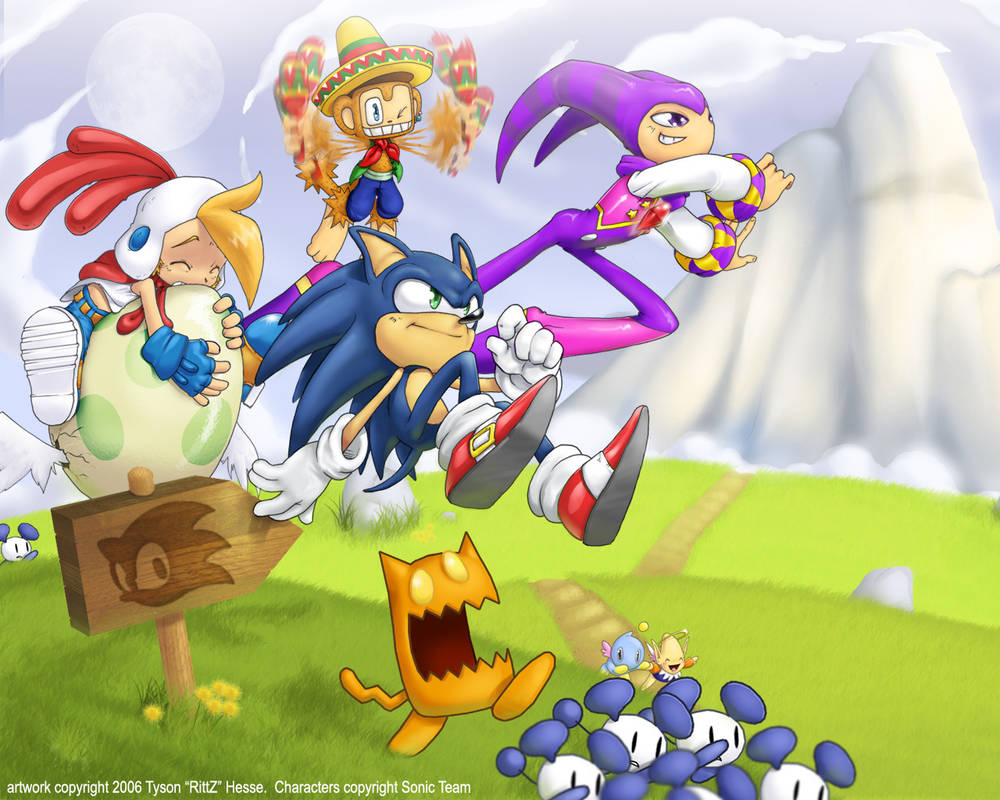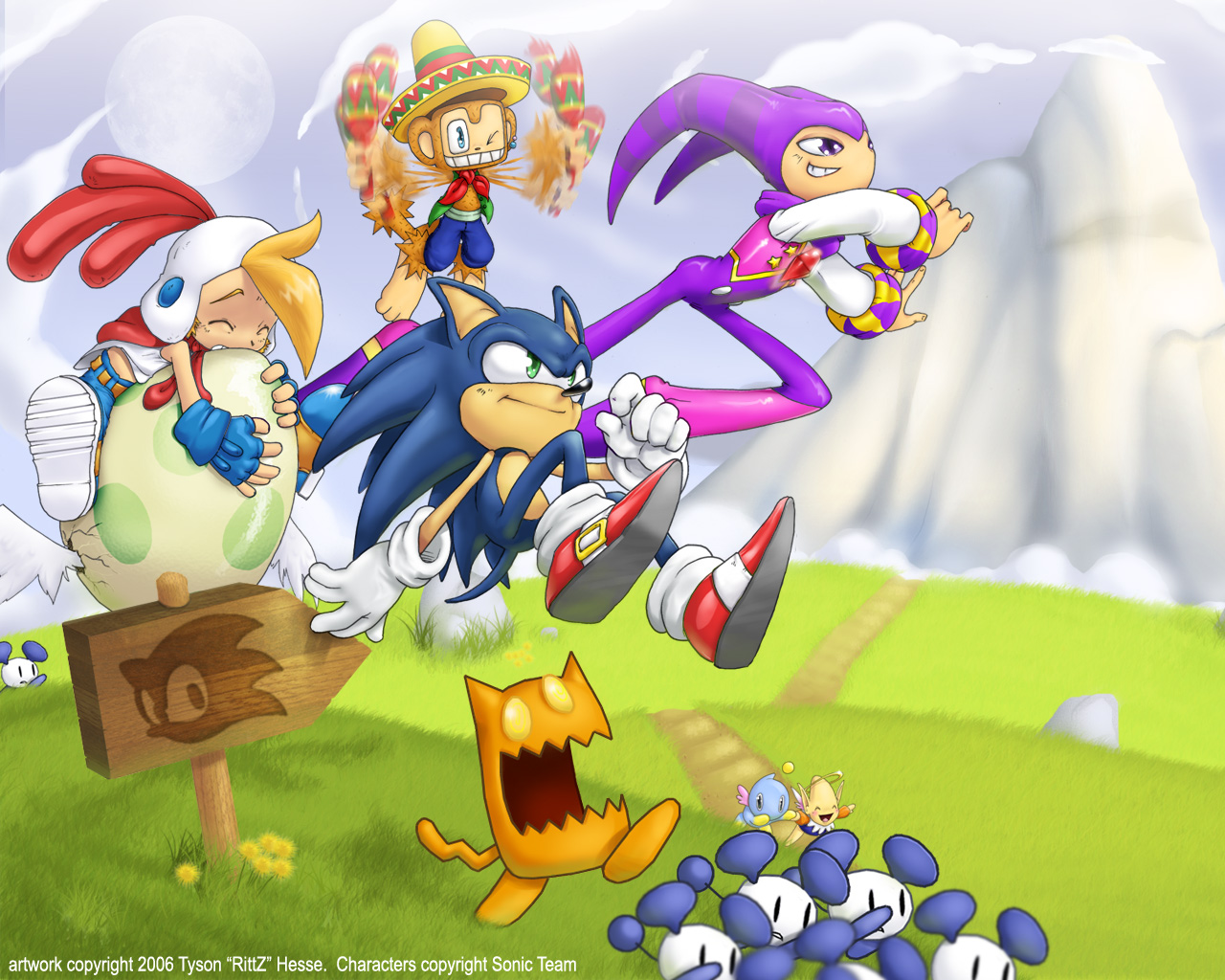 Watch
1600x1200 version in the scraps section.
If you like this please add it to your favorites. I crave attention.
Well, here it is. Guess I'll dissect things down. The final product is definately not at all what I imagined at first. Actually, at the start, I was going to have it in a nighttime setting with no real background but some spotlights so I could practice multiple light source shading. Well I threw that out th window cause I decided to make it more fun instead of dramatic. I drew all the characters seperately and then combined them all in photoshop because I didnt know what I was going to use for a background at first. I was just going to use some stock clouds photograph but decided to go the extra mile for once and paint the entire background with my tablet in photoshop. which was a first for me. Definately learned alot.
This was my first time drawing for Billy Hatcher and Samba, and while Samba turned out as perfect as I had hoped, I'm on the fence about Billy. I don't know how... Billy he looks. Sonic, on the other hand I could draw with my eyes closed... with my mouth... while riding a roller coaster. And Nights, well his pose was a right pain in the arse. And I'm just going to have to face facts that the ChuChu's and the KapuKapu are just the best parts. Anyway, I hope you like it, and show it to your other Sonic Team lovin friends. Maybe this will help people actually come to my page.