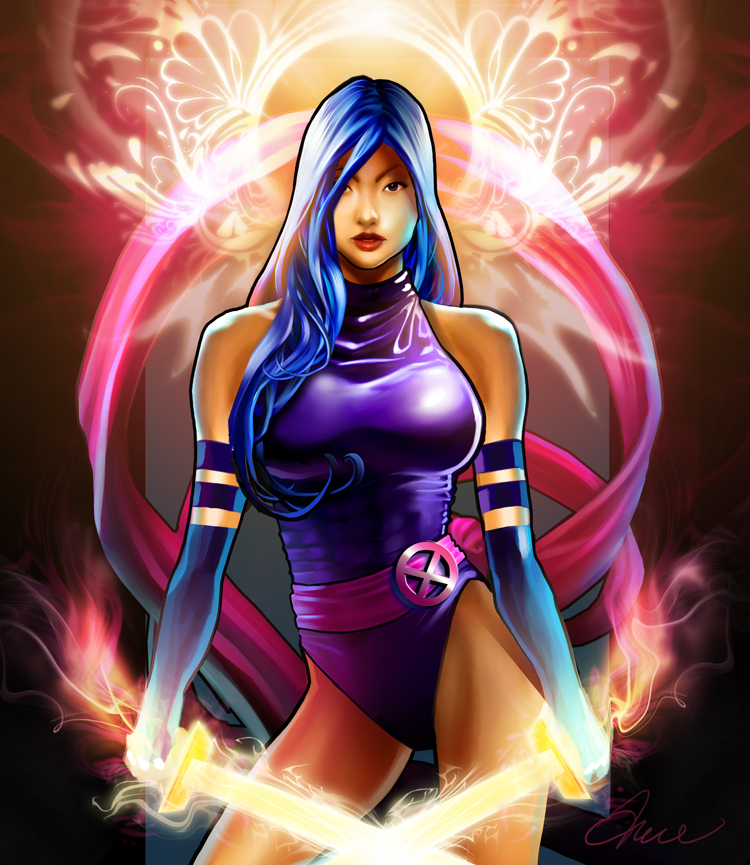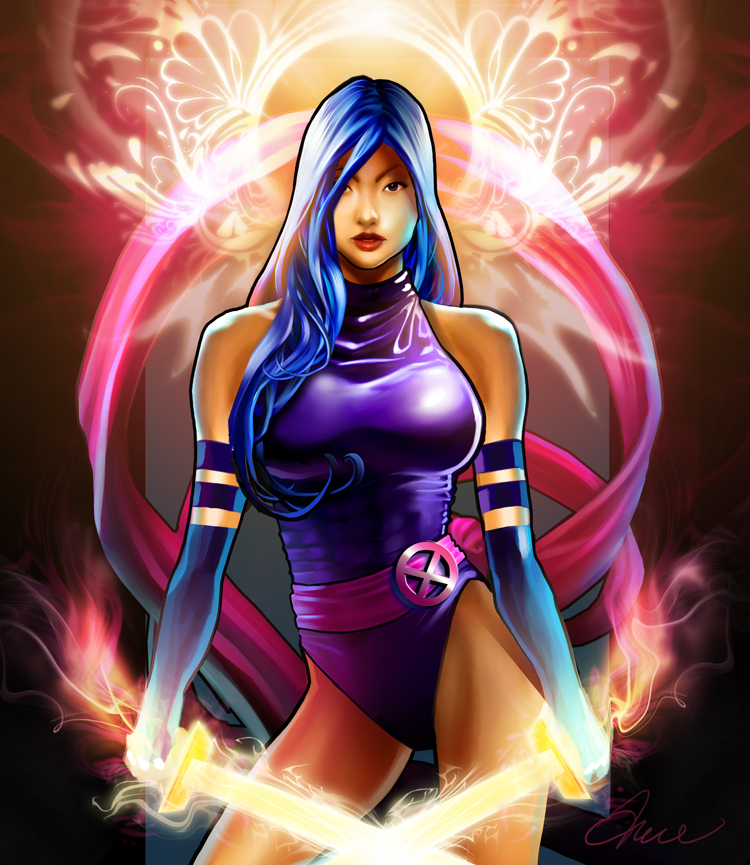 Wow, I had not realized it's been years since I've posted. Sorry for the delay! More to come...and less wait, I promise!

I look forward to any questions. Give me time on getting back to you, but I will answer and read all! Big things in store this year so be on the lookout for NEW art!

This piece was done in Painter X and Photoshop and was inspired by the black and white Psylocke sketch in my gallery. Psylocke has always been one of my favorites to draw and paint.
Thanks for looking!!!!!