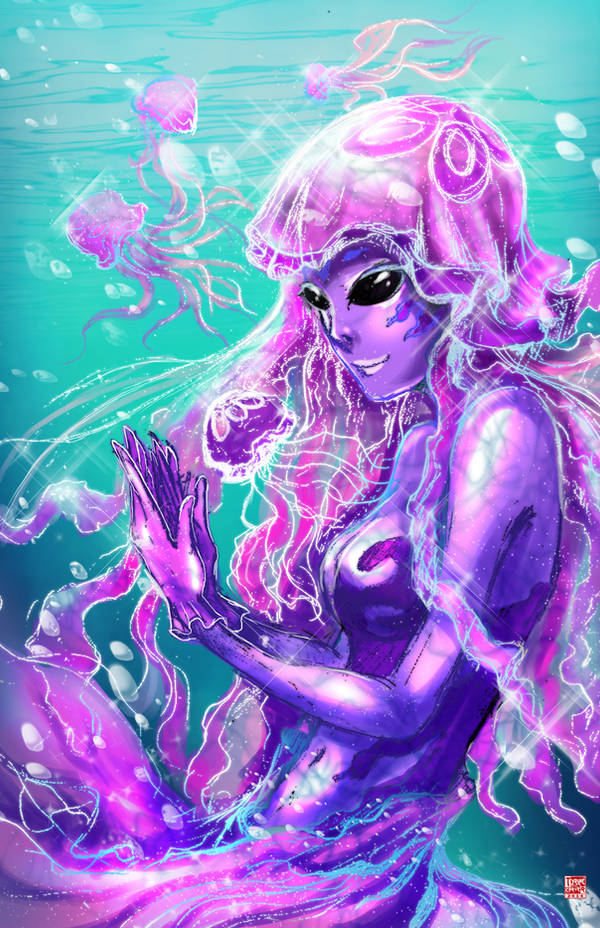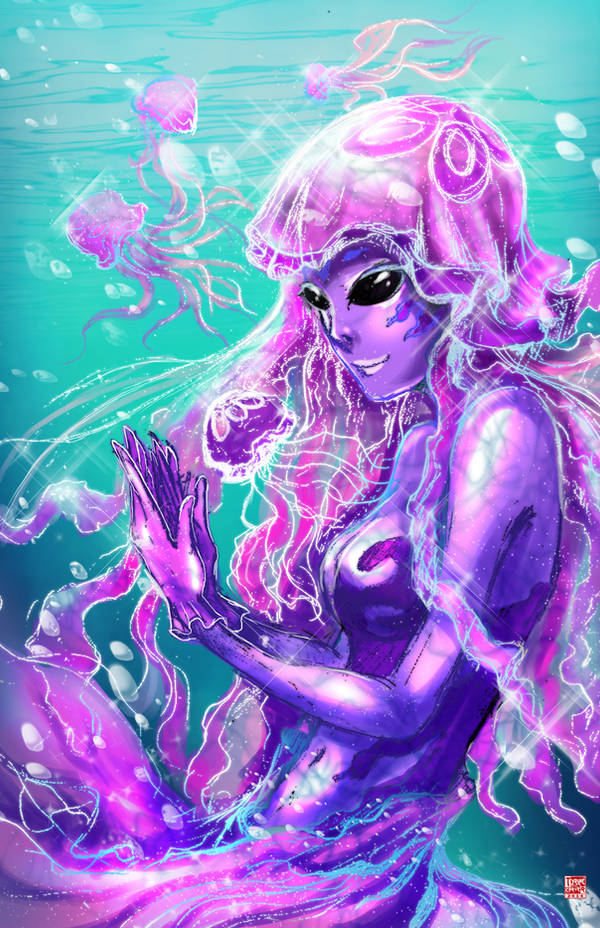 Watch
I have no explanation for this one beyond "I was bored and I like jellyfish". Mermaids I can take or leave but I started out doodling an alien and then I saw a jellyfish and this just sort of happened.
I'm gonna name her Gliss. Because of reasons.
2 hr sketch.
------------------------------
Tumblr
Commissions
Etsy Shop
(Request any prints from my Gallery for the Etsy shop =])


Reply


........ colorful....

Reply

Reply

It looks like that Japanese demon that takes the testicles of men and turns them into pearls, but that demon is a sea slug, so nvm. This is really pretty though!
Reply

Awesome! I wouldn't want to meet Gliss in the ocean. The sting from a jellyfish hurts, hers would even more so.
Love the colors!

Reply

Yeah, especially since she's a very touchy feely person. xD Her friendship would be super painful lol.

And thank you! : D
Reply

this is really pretty :3 I wish I could do something like that in 2 hours xD
Reply

Thank you so much x3 I was afraid it'd be too sloppy looking since I didn't do any clean lineart, but it seems okay =]
Reply

I wish I could do clean lineart <_< But I can't 8D

Nah, it's not like jelly is all clean lines either xD She looks really great and the colors are very nice ^w^
Reply