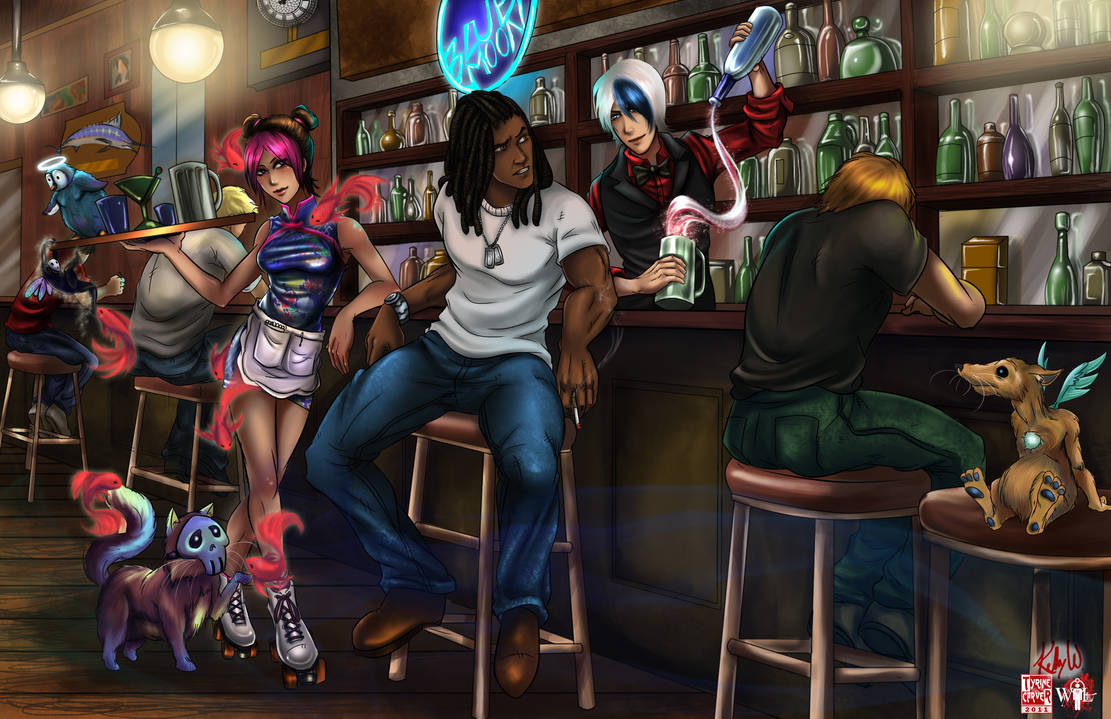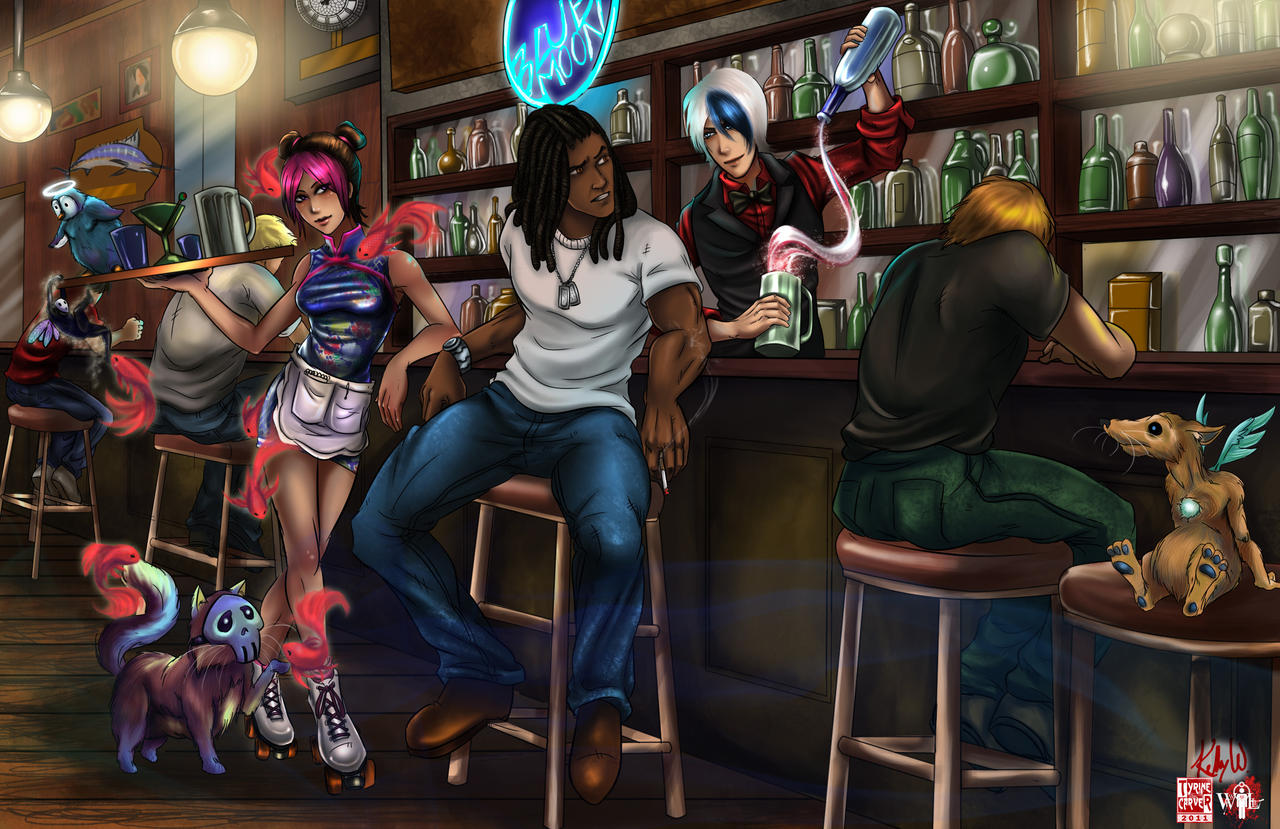 Watch
Collaboration with

and

GOOD GOD I LOVE HOW THIS ONE TURNED OUT. I've never done a piece this involved before! : D *Feels accomplished.*
Of the three characters facing us; Noke (the waitress with the fish) is mine, Jackson (the cool muscular dude) is Sav's and Hadrian (the bartender with the smirk) is Wil's.
Jackson has the ability to see people's souls, so you can imagine his surprise when he walks into a seemingly ordinary bar, sits down, and finds out that it is the chosen haunt of the night for two demigods. I'm not much of a bar person....but I would so hang out here.
So Wil and Sav are like, two of my most favorite artists of all time right now so I was sooper thrilled to do this collab with them x3
Brainstorming by all of us.
Sketch by Wil and Sav.
Inks and Flats by Wil.
Colors and details by Moi.
Final Touches by Wil.