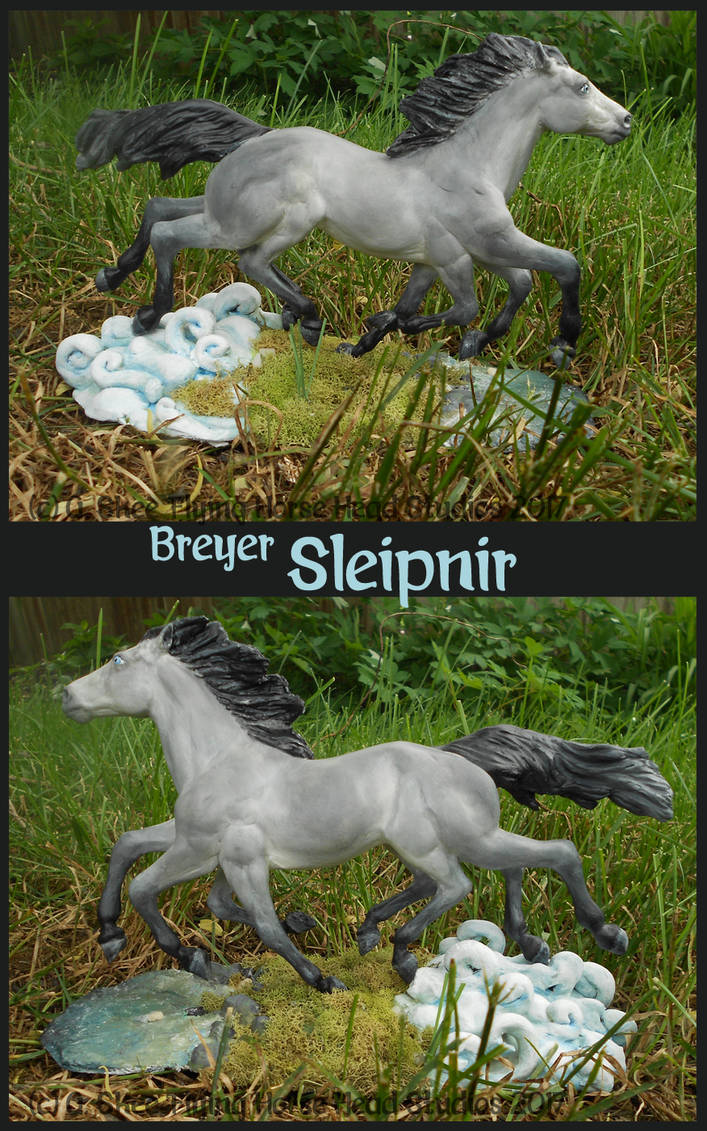 Watch
This is one of the reasons why I've been so quiet for the past few months. I've been working on this Breyer custom for Breyerfest's custom contest!

Sleipnir started off as a Classic Sized polo pony, and ended up like this. His extra legs are completely sculpted from scratch (yep, no franken-legging here!), and has a new mane, tail and base. His base fits him solidly, so he doesn't fall over. Since he's described in mythology as a grey horse that could run over air, land, and sea, I wanted to make his base to reflect that! Water is shinier in person.

Sleip is going to Breyerfest with me, and YES he will be for sale. His price depending on whether or not he makes it into the finals. If he is not sold at BF, he will most certainly be up for grabs here.