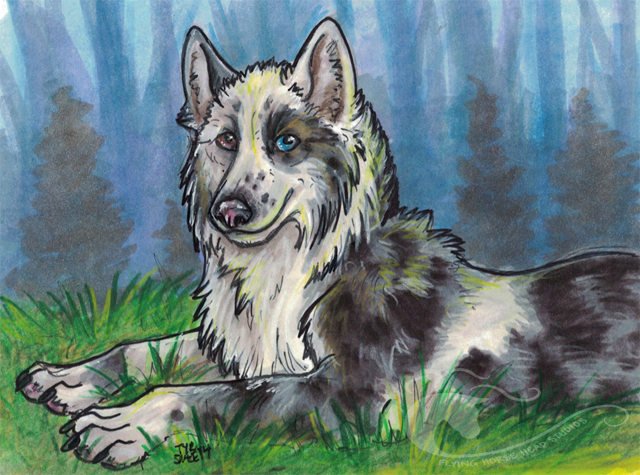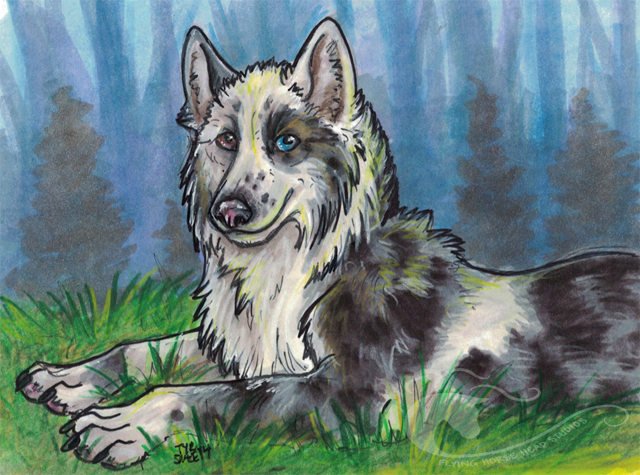 Finally, I was able to get my paws back on my traditional stuff and get something done. It feels so good to be doing something again! *rolls around in markers*
This one was done for Calix on Chickensmoothie of Alice, a Wolf/Aussie mix. Piece is a little larger than I intended, about a 5x7. Mixed media, mostly marker.
Just noticed that I put '14 instead of '15--whoops. I'll change it on the original.