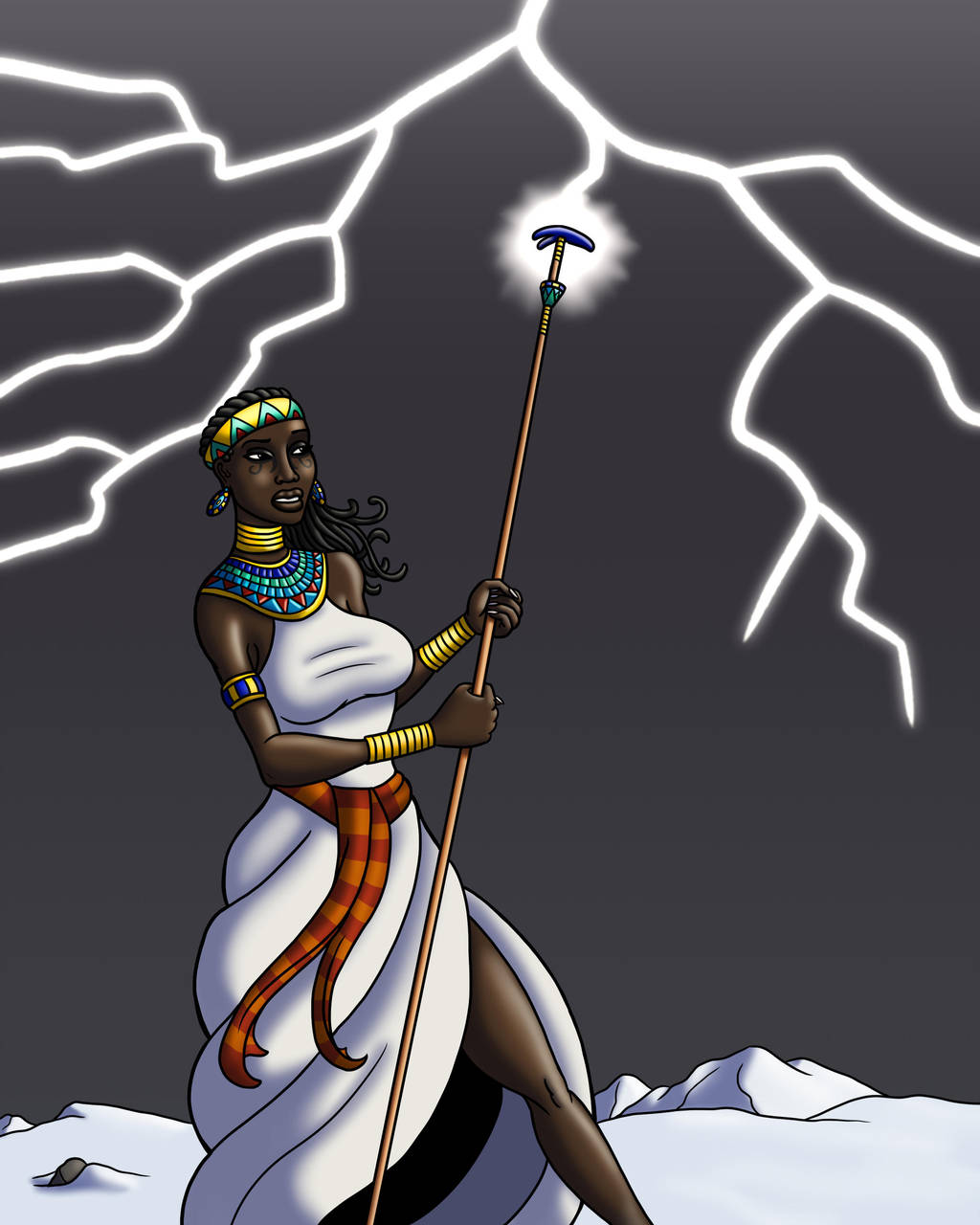 Watch
It is 1600 BC in an alternate timeline. Three centuries have passed since the kingdom of Egypt established a trading colony on the coast of Greece, and now it faces destruction at the hands of the warlike forces of Mycenae. Itaweret, a priestess and native of the colony, finds herself forced to escape her home's fiery fate and seeks nothing less than retribution for having lost everything she held dear. To this end, she ventures across Greece towards the sacred mountain of Olympus, source of the legendary spears of white fire that strike down from the heavens.
Not only must she survive both the perils of the path ahead and the Mycenaeans tracking her down, but Itaweret must come face to face with her greatest fear of all...
Here is a sort of "cover illustration" for my alternate history story, which I have chosen to title The White Fire of Olympus. Based on the climax I have planned for the story, it shows my Egyptian priestess character Itaweret confronting a bolt of "white fire" on the snowy summit of Mount Olympus.
By the way, the staff she's wielding is made primarily of copper, a material used in modern lightning rods.