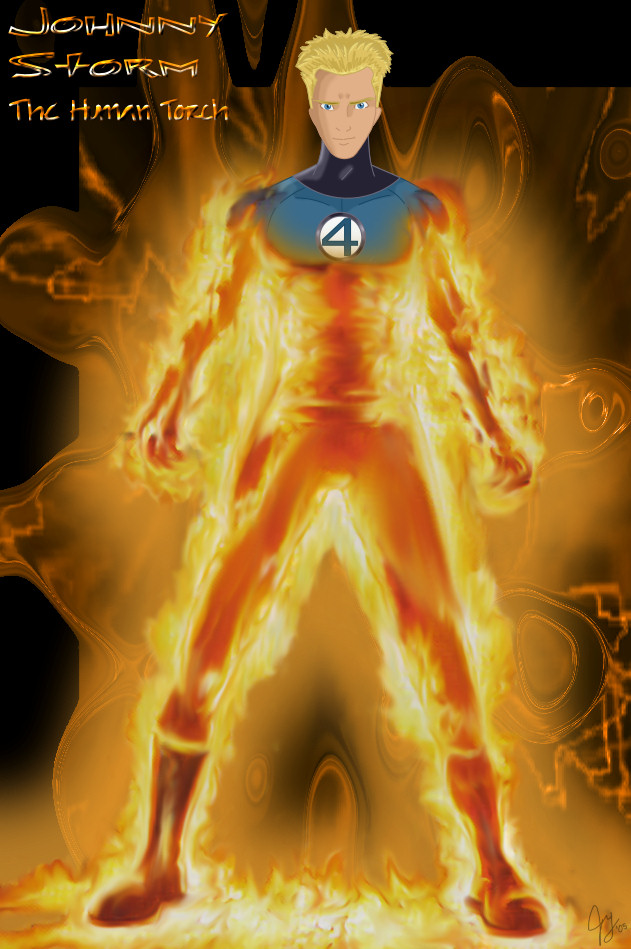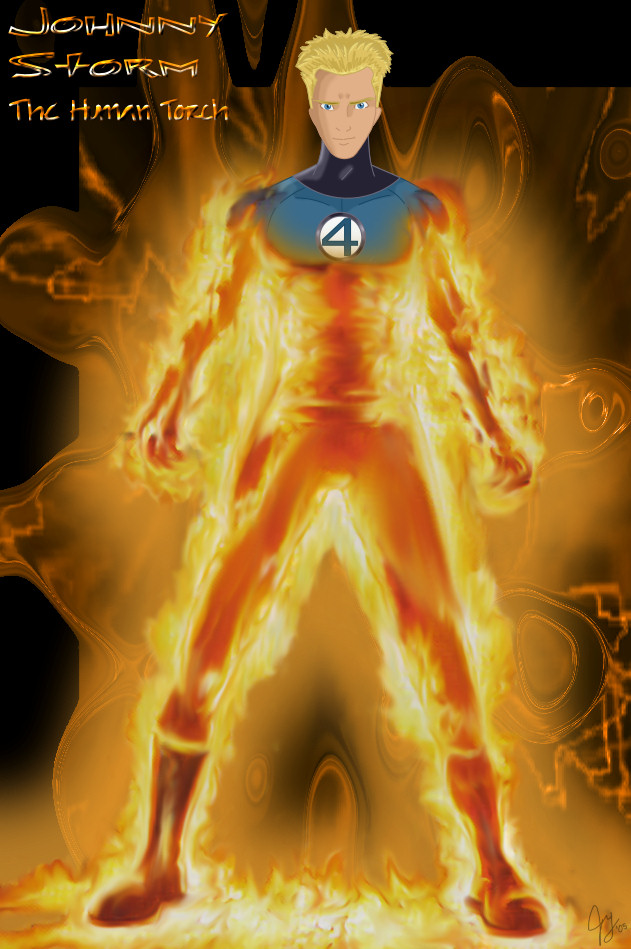 Watch
Please full view, you can see the detail better - not to mention his face.
This one took close to
forever
to finish. LOL. Of course, this was my fault, because I was determined to emulate the way he "flames on" in the movie,
Fantastic Four
and make it look realistic and sorta three-dimentional. I wanted to get it to look like it was actually enveloping himself in plasma and flame from the hands and feet upwards (because, anyone who saw this scene in the movie knows it looks way awesome).
I got caught up on the detailwork of how the flames are supposed to look, working their way over the contours of his body and blah blah blah. I'll admit, in some areas, I screwed up pretty good (probably the right foot), while in others it looks impressive. I just got so fed up with all the layers and fire effects and all that I didn't even bother to go back and correct it. LOL. I know, I'm so patient.

I used my knowledge of oil painting, lots of PSP 9 paintbrush ends, and various smudging techniques to get the flame effects. I was too tired afterwards to make a "real" background, so I just cooked one up using the image effects and various brushes and etc. Ta da! Looks pretty snazzy for 5 minutes of BG-work.

Johnny Storm/Human Torch is copyright of Marvel Comics and its respective artists.
Character pose inspired by the cover of
Fantastic Four, volume 3, #50
(I didn't copy it, I simply simulated it - direct copies of images are not something I like to do often).