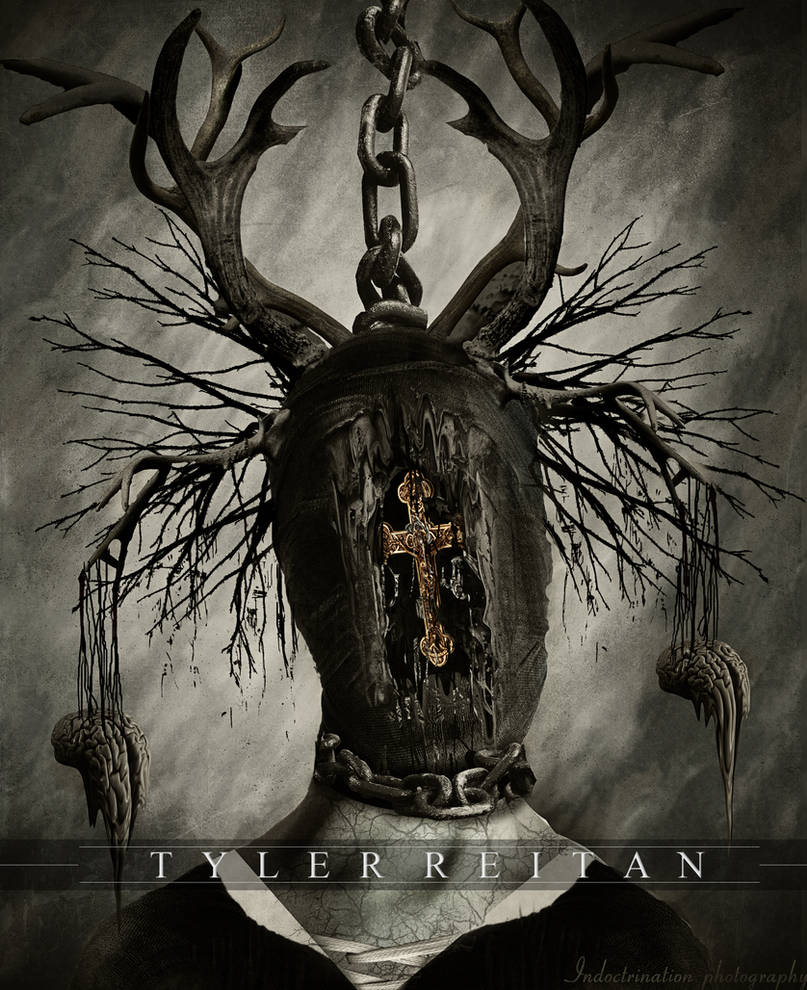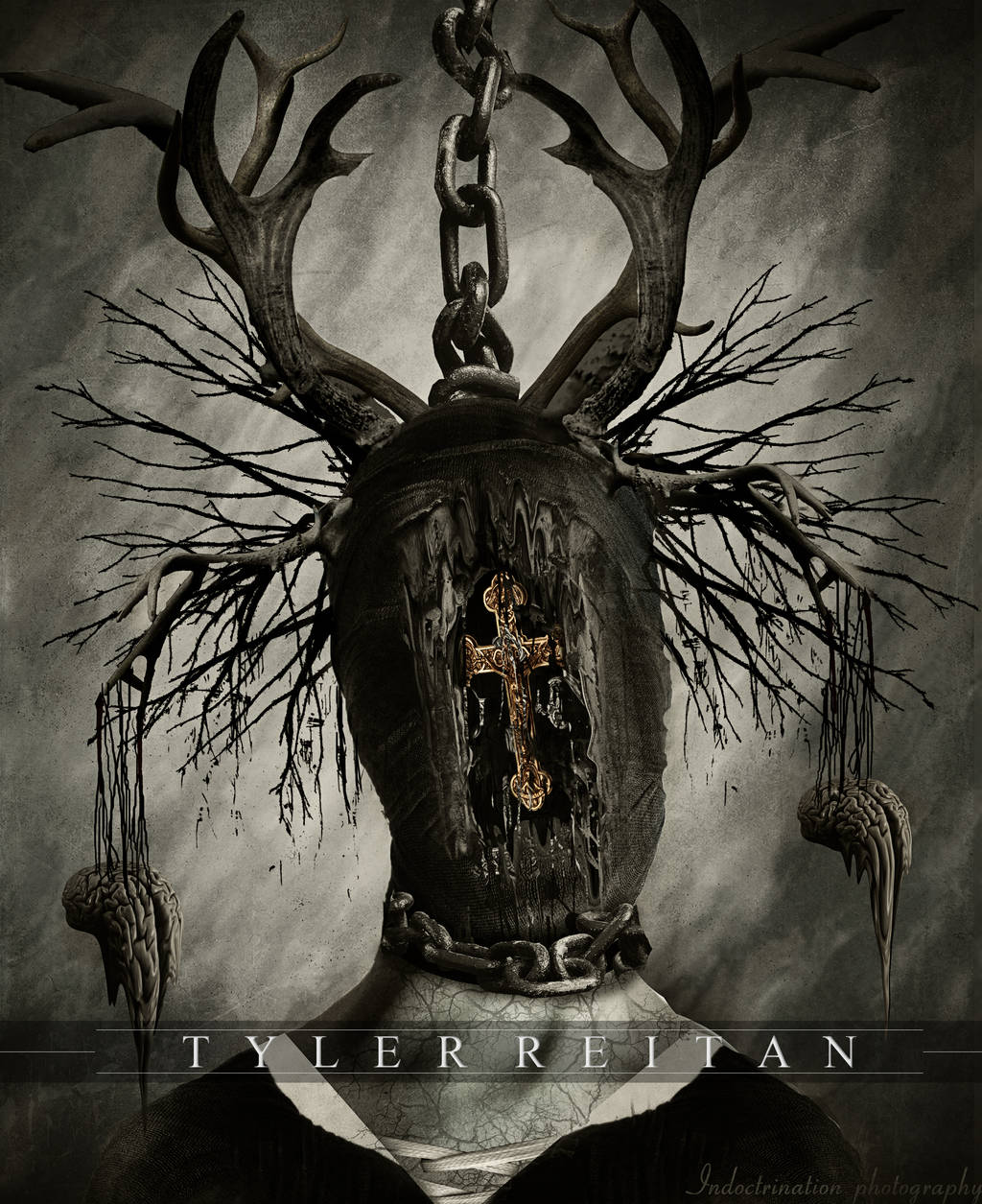 The last parenthesis didn't fit but I'm sure you guys know that one is supposed to be there lol. Hope you guys like it! Let me know what you think and if you like it feel free to check out my Facebook page here

www.facebook.com/TylerReitanDe…
instagram.com/tylerreitandesig…
Sources:
Insane-Stock 01
Christian Cross
Brain III
Branches II PNG
Antlers
Antlers
Chain Stock
Shoe Laces
Dude first off stand the hell up and take a bow. This picture is gushing with raw emotion, and although its really close to point blank center, you resisted just enough to give it this almost perfect asymmetry if there ever was such a thing. You stayed within a comfortable range on the coloring, nothing is lost or washed out. The little bit of spot coloring on the cross is spot on in its amounts. Both the negative spaces and positives ones have a variety of objects in terms of how much space and mass they hold on the paper. Great work man(9.8/10) just so you have something think about next time, I don't know if sales are something that your into , but I have to ask why you decided to put the name so blandly and so largely as you did? BRAVO!
The Artist thought this was FAIR
2 out of 2 deviants thought this was fair.