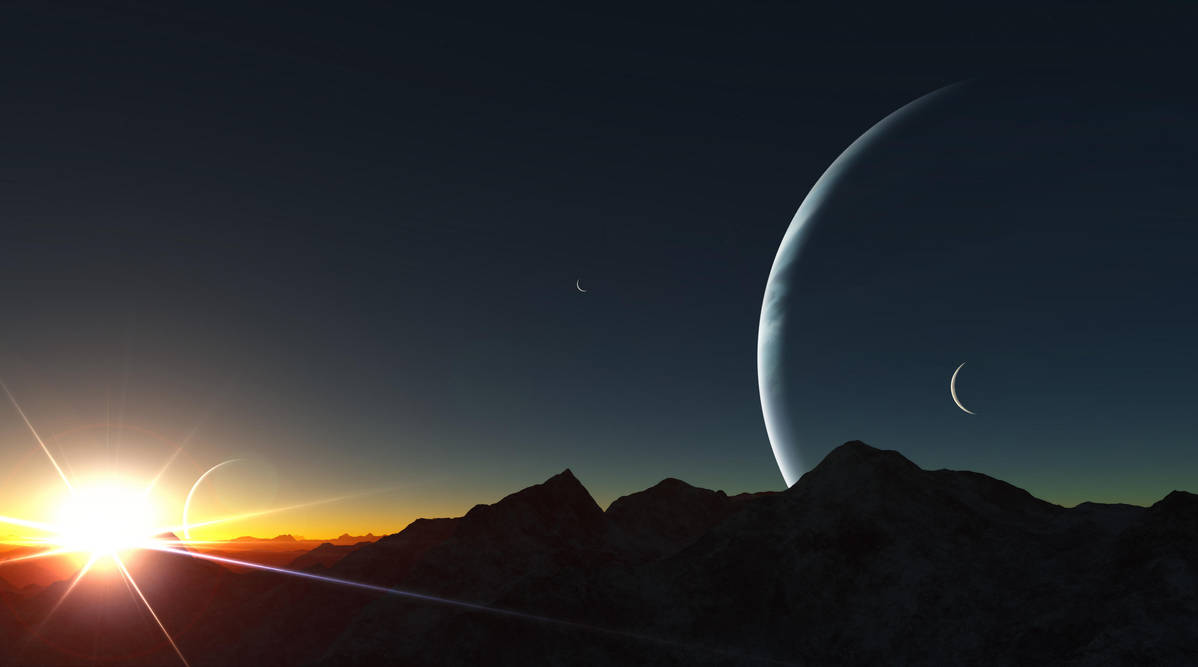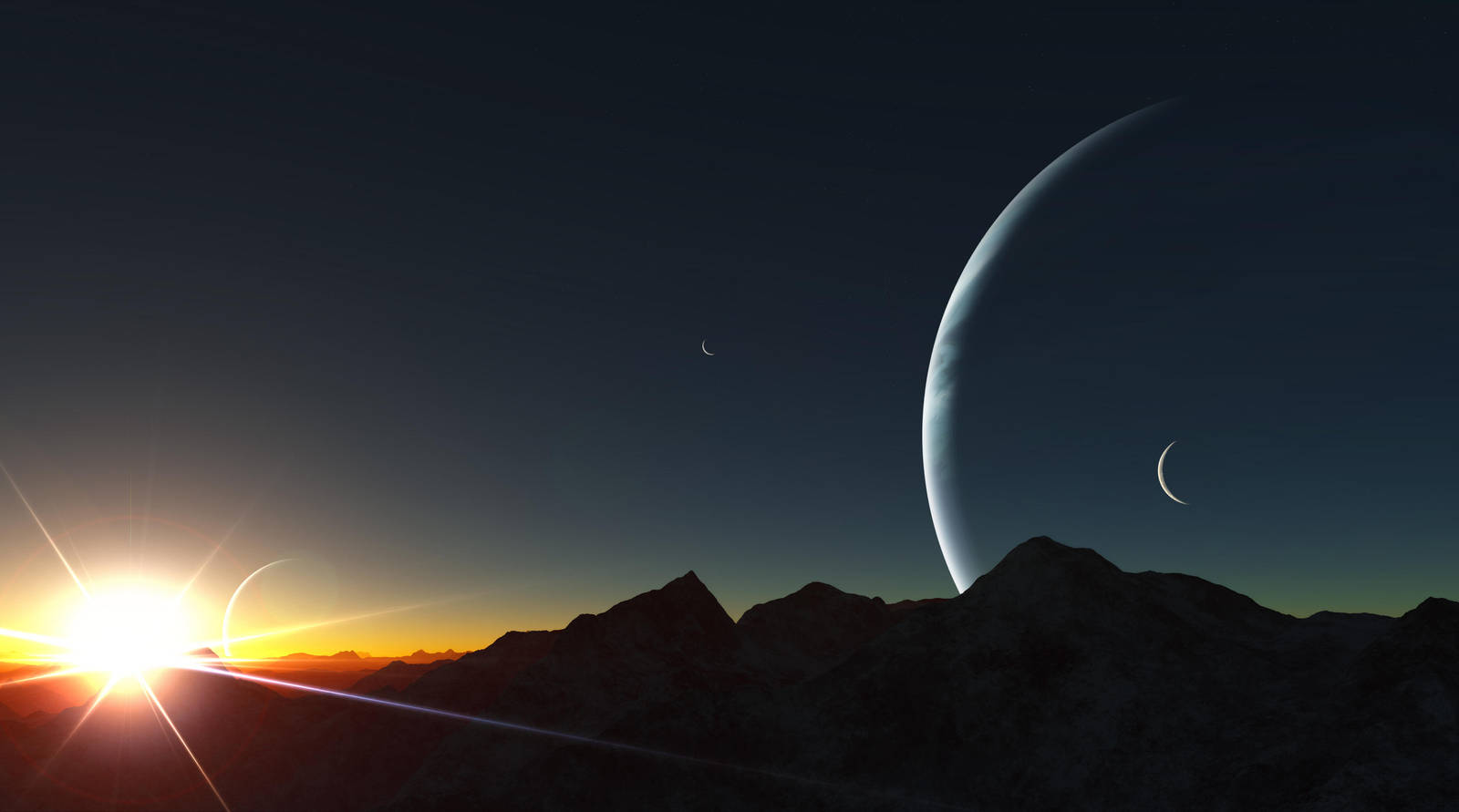 Watch
**** DOWNLOAD FOR FULL SIZE ****

Nothing to special here. Just something i did for fun over the last week. Everything came together pretty easy. Getting the gas giant to look right through the atmoshpere was a lot harder than i thought. Still not sure if i like it. I actually spent quite a bit of time painting the gas giant only to cover it in shadow. So you cant see the super generic storm i put on it.

Terragen 2
Photardshop
Google earth for moon textures

Comments and critiques are always welcome

It's very lovely and peaceful. Would love to live on a world with such scenes.
Reply

Reply

Breath Taking lighting efect and planetary look Truly and eye catching image such Brilliant detail!
Reply

I think the profile of the mountains is too sharp ad is better to add more visible stars to the starfield.
I love the little craters on the moon and the gas giant, but I think you'd better to add a little halo of light to it to depict the geseous atmosphere of a gas giant.
For the rest it's a beautiful piece, just fix this details

Reply

This piece is was just something i through together cause i liked the colors of terragen render.
Reply

nice

I like how the most distant object has a different crescent angle
and kudos on the atmospheric effect
Reply

Very nice sun effect.

Reply

Yeah its about the only thing that really like in this piece.
Reply

That is so trippy.. Yet awesome.. o.o
Reply