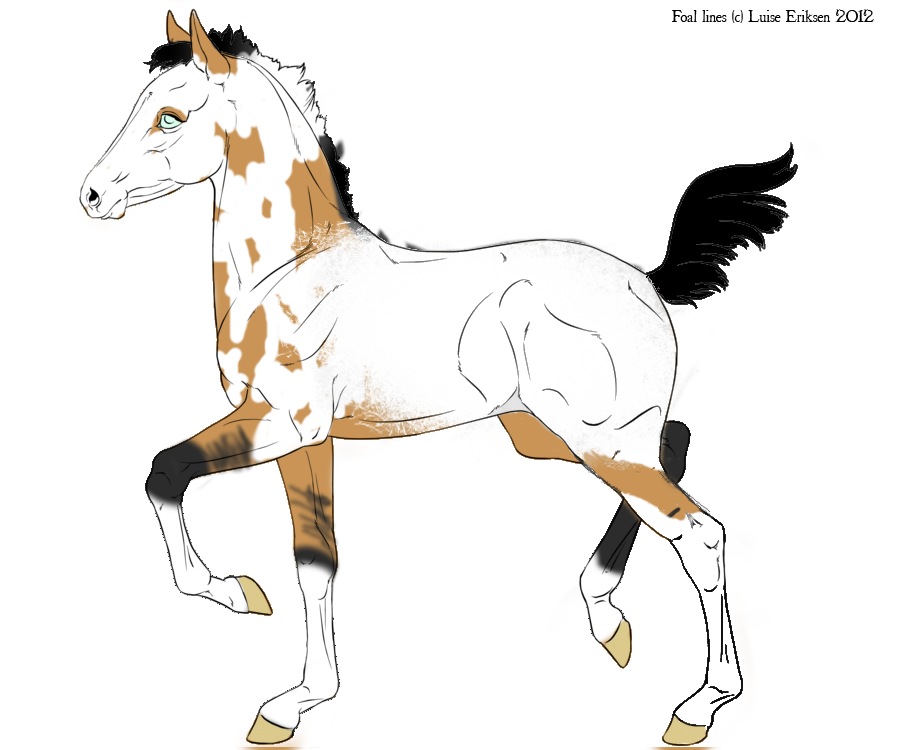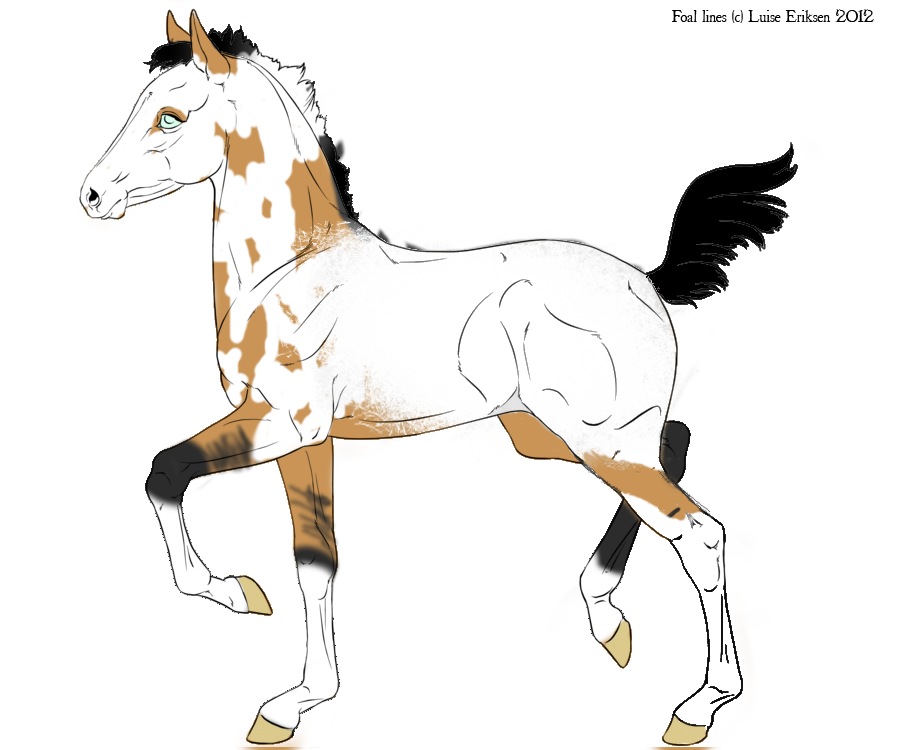 Watch
Okay so i hope that this one is better but there can never be any promises! (I really do love this one though!)
---
Breeding note:
nordanner.deviantart.com/admin…
---
Sire: Brandywine Affair
Dam: They Dont Know About Us
---
Genotype: EE Aa nD nP nT nO LpLp
Phenotype: pangare bay dun tovero snowcap appaloosa

Reply

The snowcap is too gray, and snowcap is generally much smaller than that. That's even bigger than most blankets.
And I don't see the pangare expressed anywhere.

The dun and tovero look okay, though, as far as I can tell
Reply