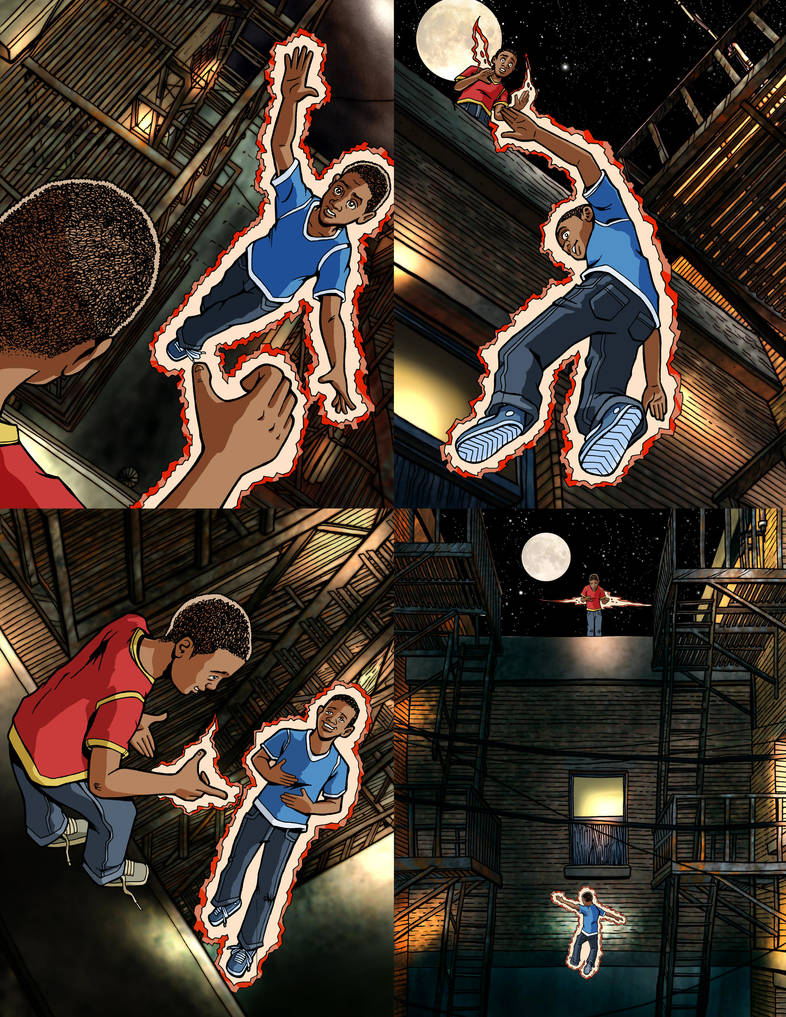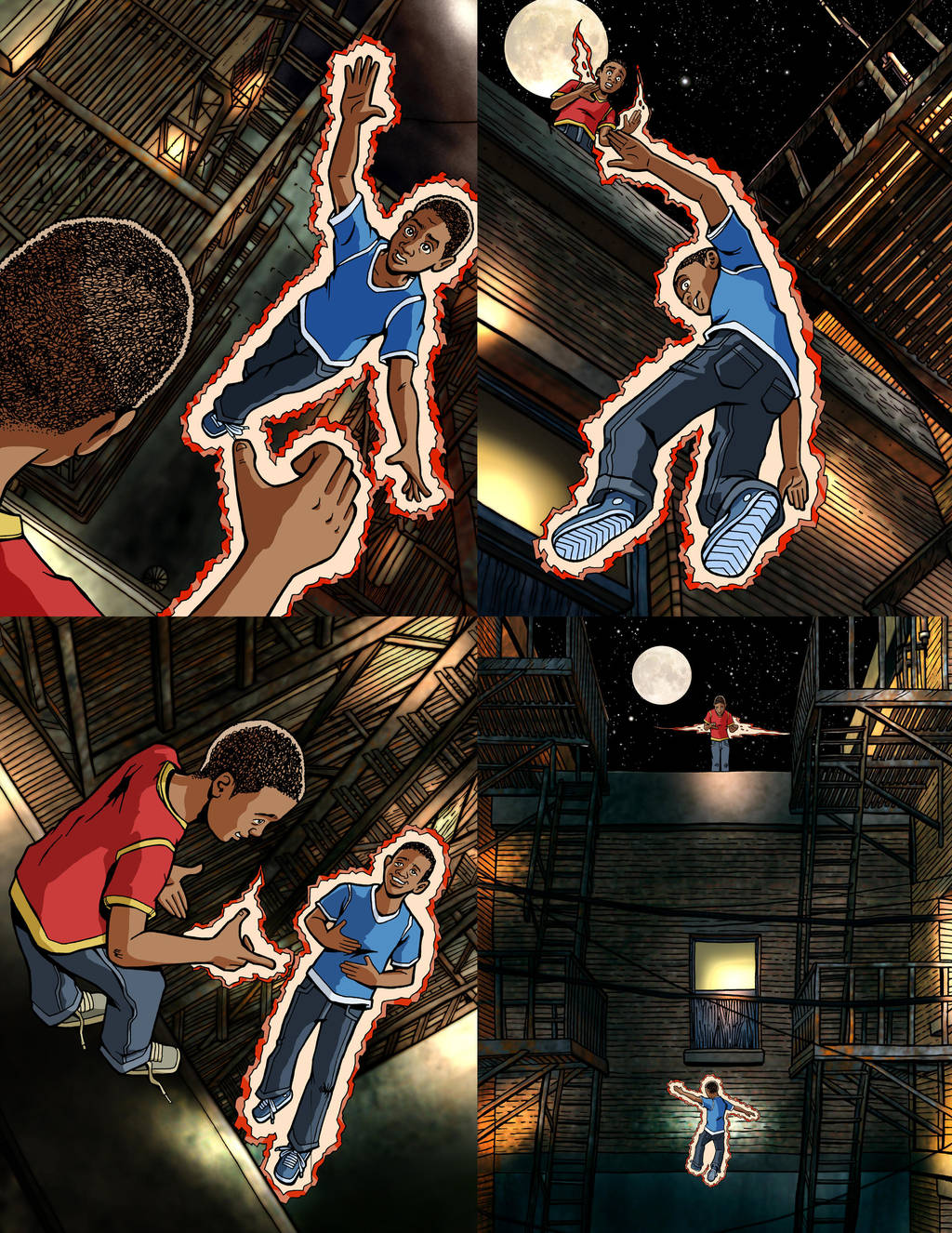 Watch
A test page I did for a paid comic job.

This is a flashback where the lead characters are just discovering their powers. The hotheaded boy who will become Moonshadow is arguing with his brother (Solaris), when Solaris falls off the roof. Moonshadow's powers kick in for the first time, saving him.

Backgrounds were based on a Poser render and took some time with all that detail.