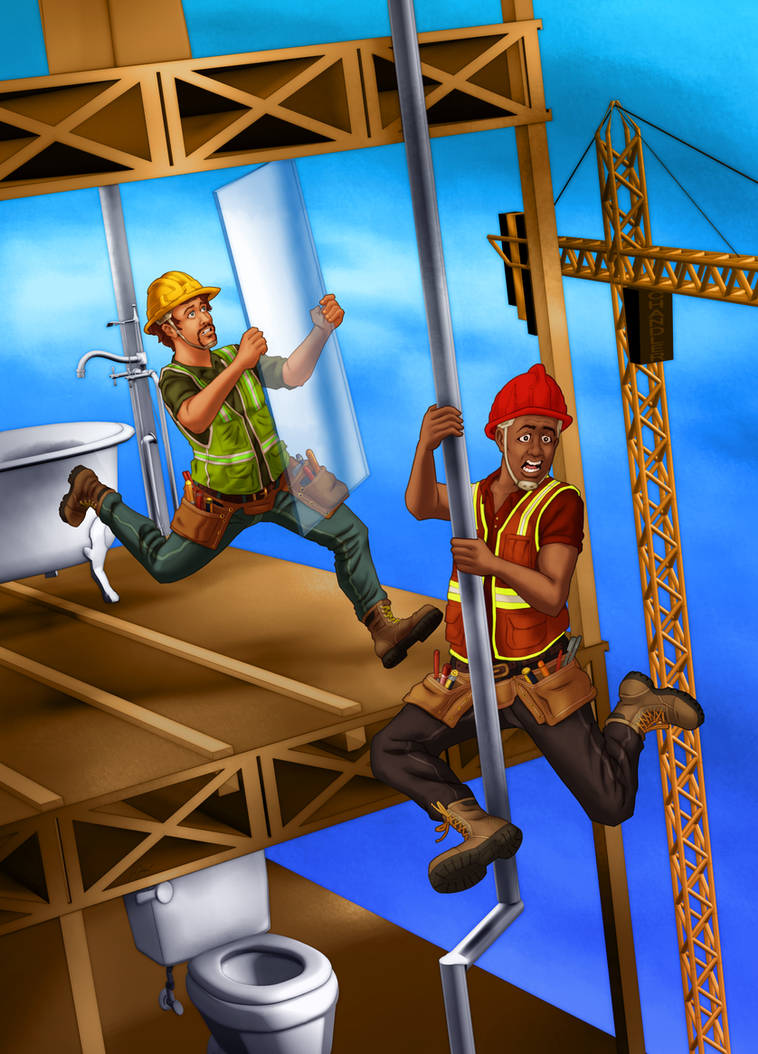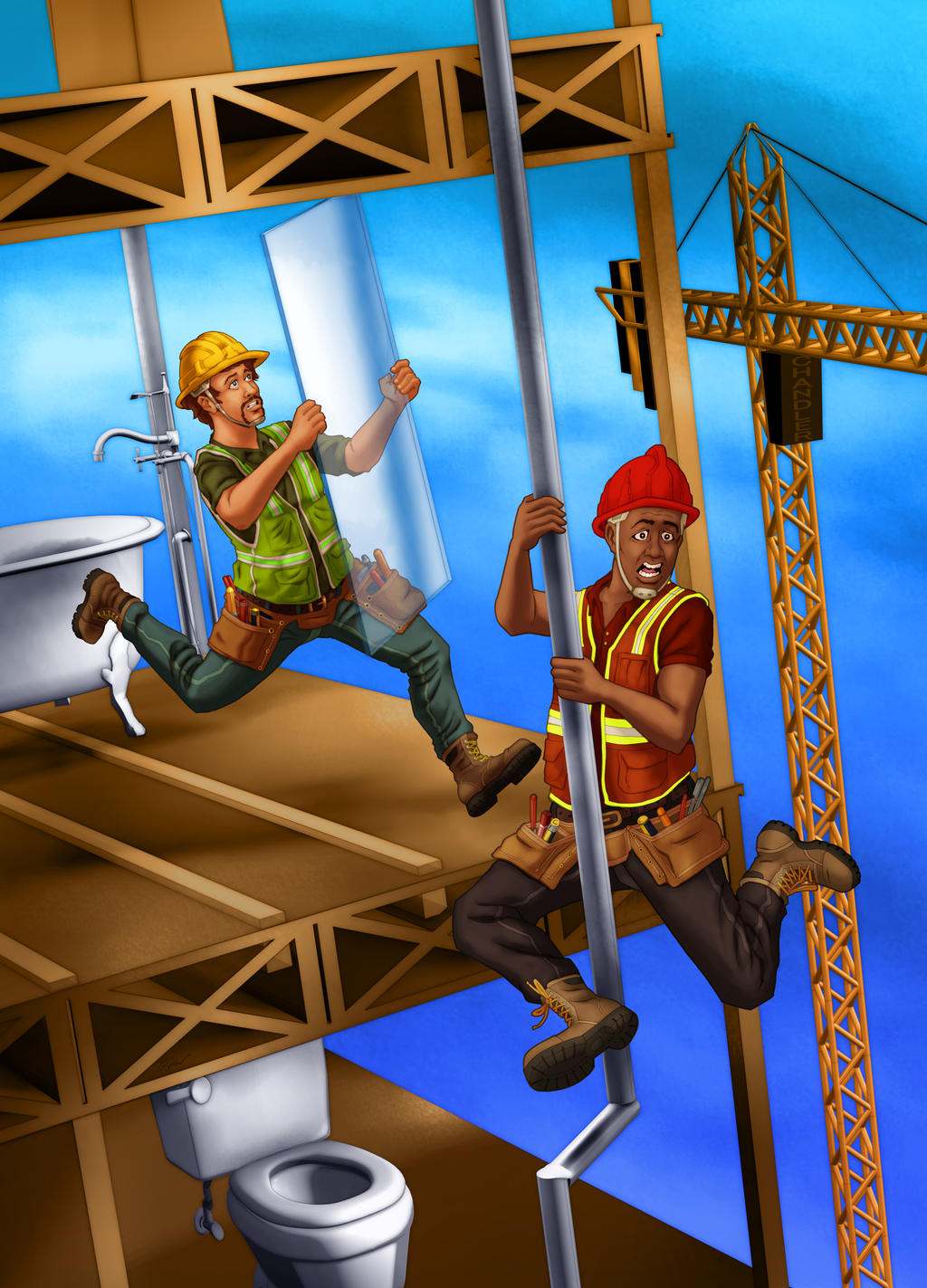 Cover for a retro video game, by Garrett Gilchrist.
Hard Hat is an unreleased video game developed by Mattel Electronics in 1983 for the Intellivision.
It was intended for the "Party Line Games," a series of three (or six) two-player competitive mini-games. These are a more primitive ancestor to later games like "Mario Party."
The line was cancelled when Mattel Electronics shut down in 1984, but the games exist.
The art was drawn with pen on paper - at quite a large size - and painted in Photoshop. The architecture was constructed in 3D in Poser, and painted over in Photoshop. I thought that the "black and red" player could be black, and fought for that a little.
"Tough work and great fun lies ahead of you! Strap on your tool belt, punch the time clock and head to the top. It's a race to get your building's windows completed first. Start with a hot cup of coffee and hustle to get the job done before your competition. Keep an eye on the crane's location to get your material off-loaded and installed faster than the other guy. Don't let the boss hear you break any windows, he may deduct your pay. Be careful unloading your windows from the crane, it's a long way down!"