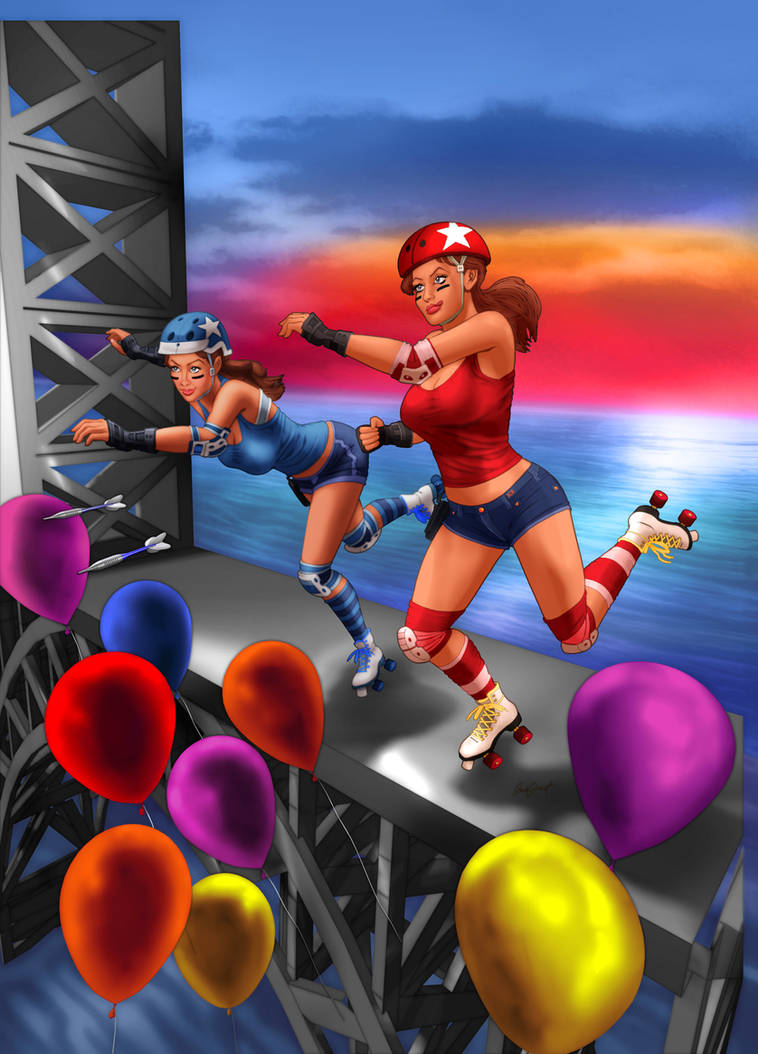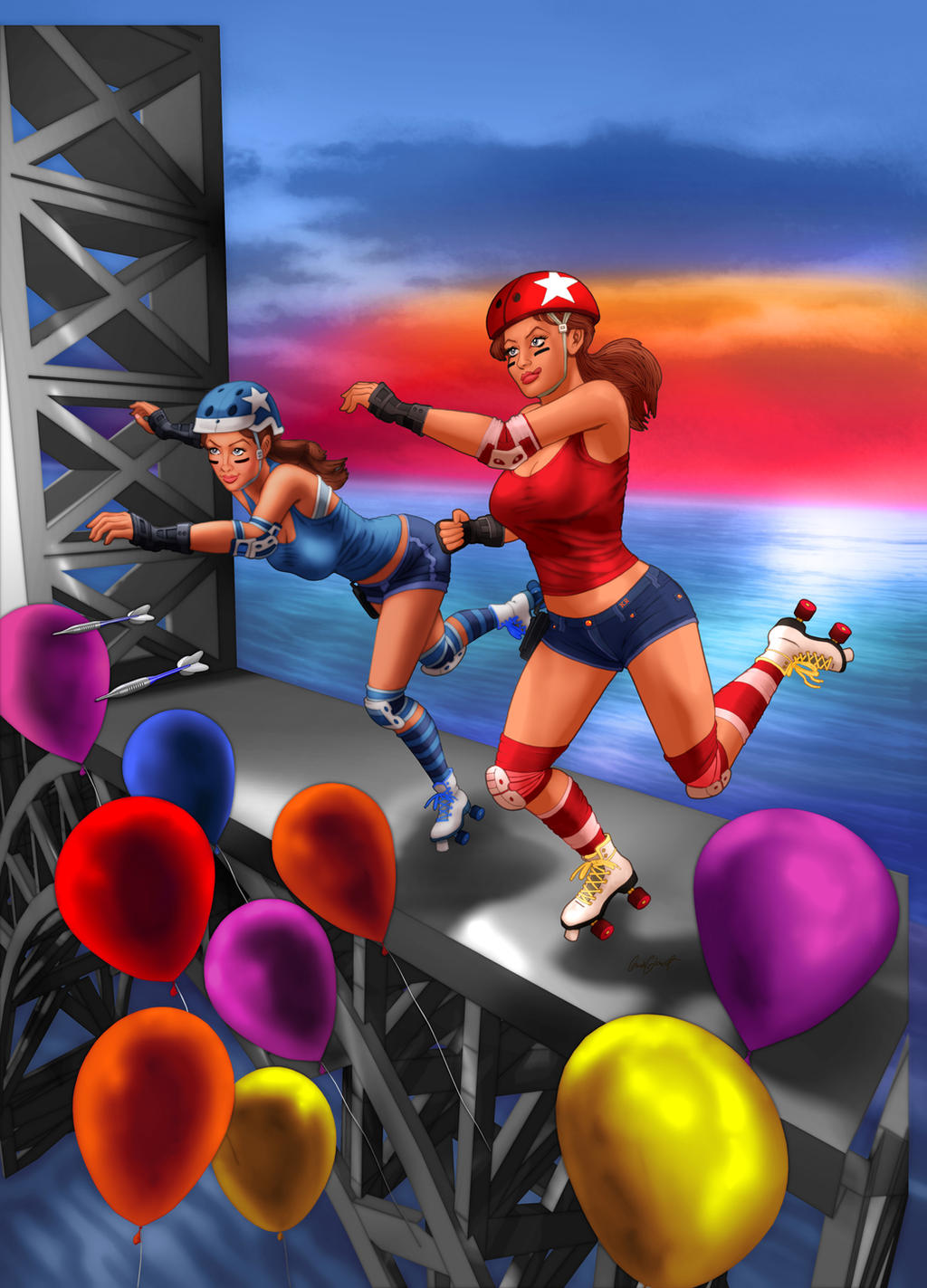 Cover for a retro video game, by Garrett Gilchrist.
Blow Out is an unreleased video game developed by Mattel Electronics in 1983 for the Intellivision.
It was intended for the "Party Line Games," a series of three (or six) two-player competitive mini-games. These are a more primitive ancestor to later games like "Mario Party."
The line was cancelled when Mattel Electronics shut down in 1984, but the games exist.
The art was drawn with pen on paper - at quite a large size - and painted in Photoshop. The architecture was constructed in 3D in Poser, and painted over in Photoshop.

The actual game sprites seem to depict male skaters, and a rollerskating clown. I thought roller skating ladies would make for a better cover.
"It's time to dust off your old roller skates and get ready for some balloon popping fun! But you aren't alone. Try your best to beat the other skater (or the other team). Take aim and pop as many balloons as fast as you can. You have an unlimited supply of darts and your best skates on, along with your favorite jam blasting on your ear phones. Watch out, it can get a little hectic atop the scaffolding, especially when the music stops!"