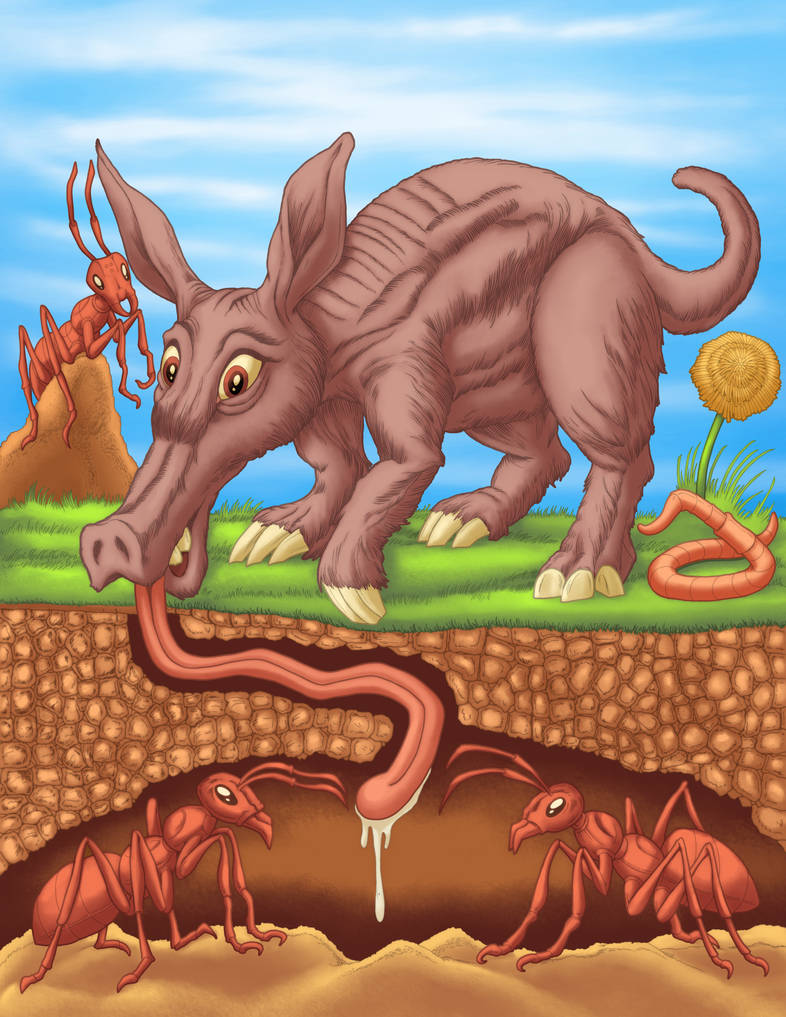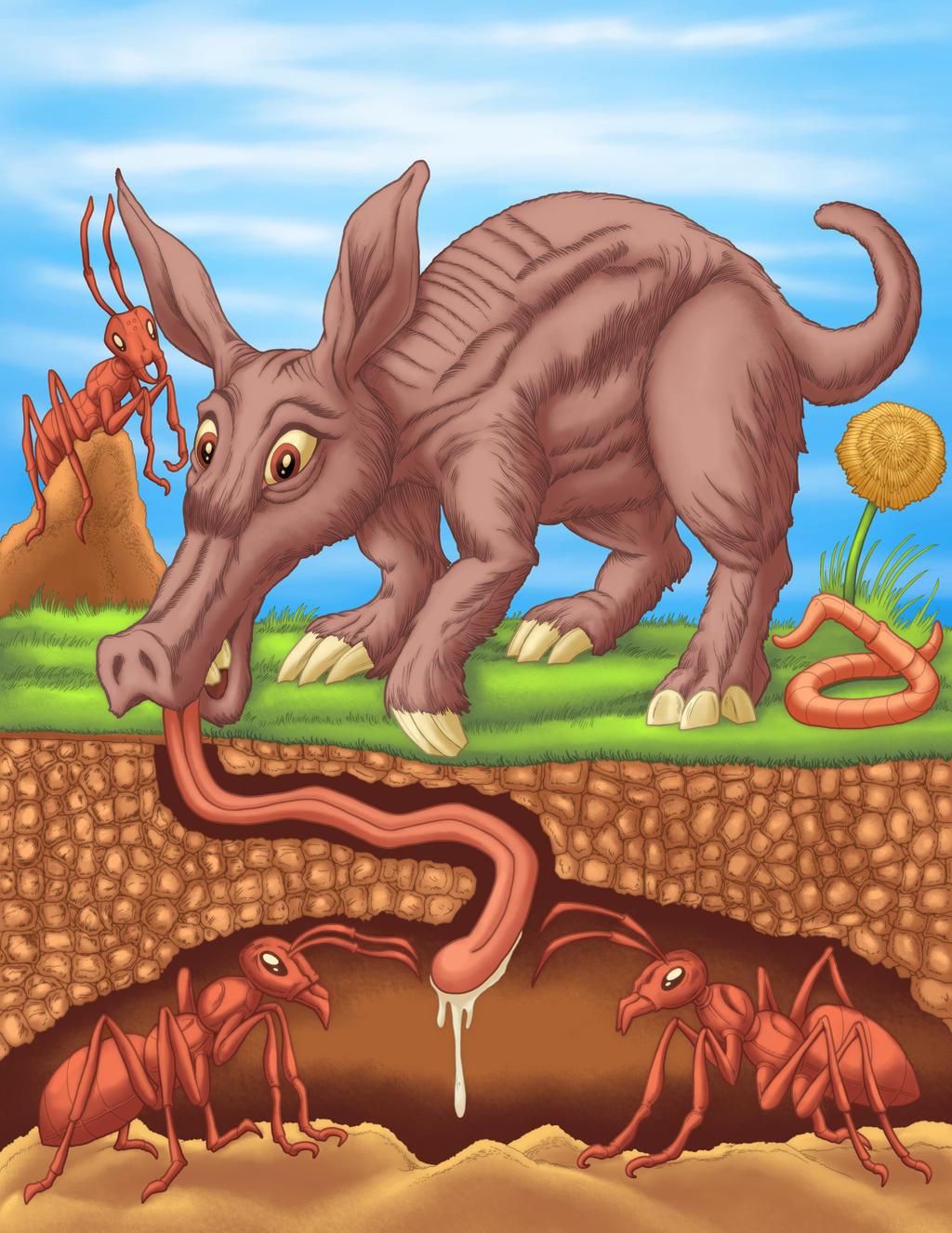 Art for a video game, Aardvark. "Anteater" is an 80s arcade game which was ported to home computers as Ardy the Aardvark, Oil's Well and other versions.


I drew three drafts of this digitally (which I streamed live on Youtube, and might repost as a sped-up video if there's demand). I then inked the characters on paper, with fine brushwork on the Aardvark. I'm proud of using brush pen work so heavily on the character. I almost didn't do traditional inking on this, as the final Cintiq sketch was very tight and could have been used for the final product. (The underground rocks and tongue were not reinked from the digital sketch.)


Digital painting was done on the Cintiq. It's subtle in the final product but this is the first time I used a more painterly style in Photoshop with clear mixed/liquid brush strokes rather than just soft/blurred greyscale strokes. I should lean harder into that, as my painting tends to be too blurred/soft with no visible strokes.