2. Post 8 facts about your character!
3. Tag 8 other characters list their names and their creators!
4. Tag-backs are fine!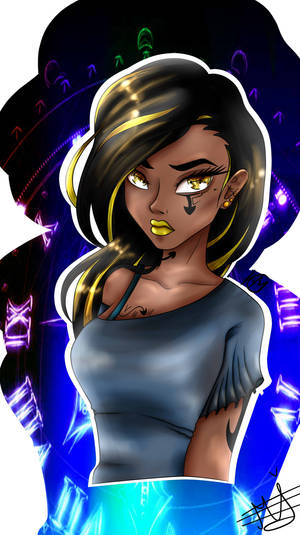 1. She was raised by wild animals. Later on she was found by a family of six humans and raised by them.
2. She doesn't know how to control her emotions so she is usually aggressive.
3. Melinda has a massive hate towards cats.
4. Her favorite food is nachos and melted cheese.
5. You can usually find her reading science fiction books on fantasy and horror books.
6. When she first started to live with human they had to teach her how to talk, eat and other stuff.
7. Only one person in her entire life has told her that they love her.
8. No one knows her last name.
I tag
no one cause I'm a lazy shite. . .