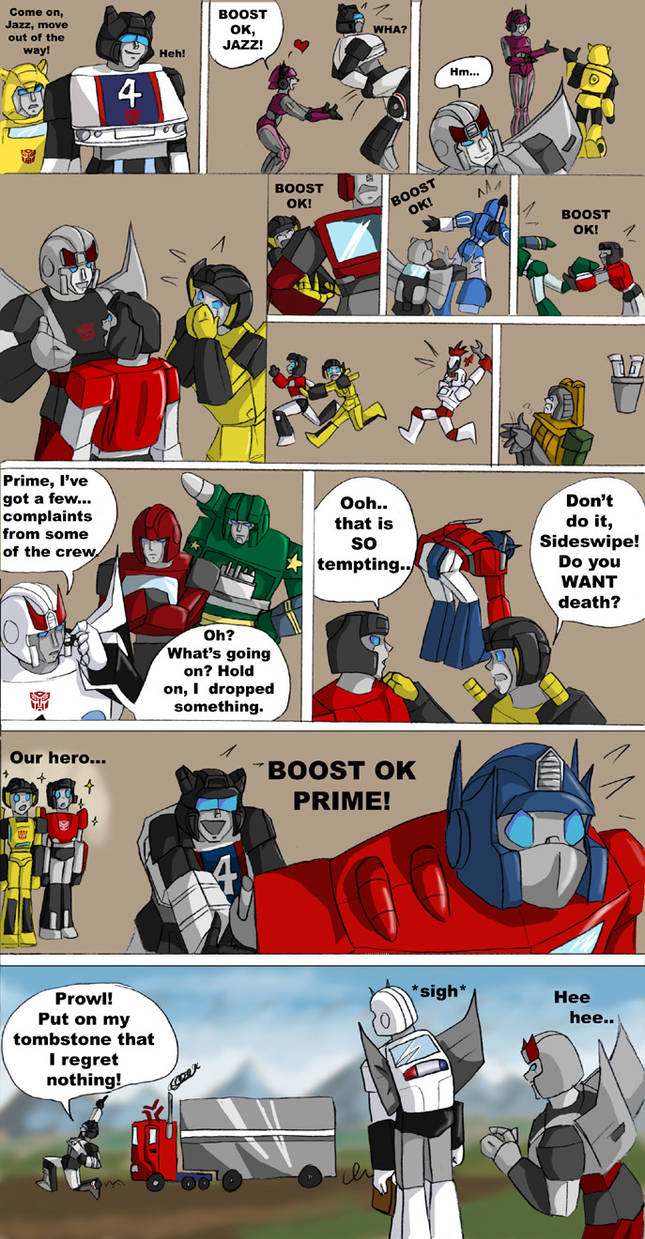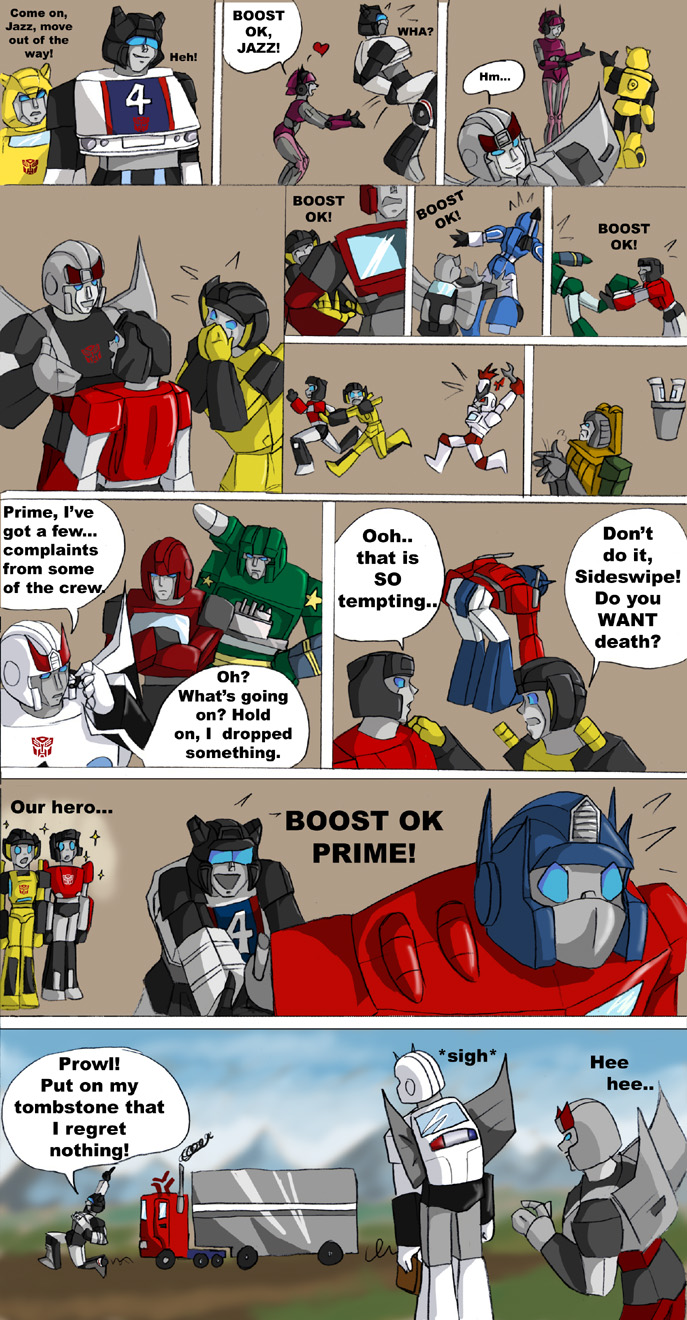 Watch
There is a long, proud tradition of the "Boost OK" within my group of friends. If memory serves right, Kurt had a racing game where, if you got so many points or whatever, you could push a button to give your car a boost of speed and it would announce "Boost OK!"
Of course, we have a different Boost Ok than that. Pretty much, the Boost Ok is when you give someone a hearty shove in the butt. Groping during the Boost OK is not required, but is highly recommended.

I got the idea for this picture when thinking about my character Crystal and her different relationships with different Autobot characters. I've decided she has an odd obsession with Jazz's ass. Also his 4, but that's off the subject.
I don't know how this idea came to be, but enjoy it for what it is. As crap as it looks, I've spent an entire week on it. That's longer than I spend on just about anything. It was so hard looking up all those character designs. I'll maybe upload a version with a better background later, but this is good for now.
My favorite part is the twins running from Ratchet. I think they attempted to give him a double Boost OK. They better run fast if they don't like wrenches shoved up their tail pipes. And poor Bluestreak got trashcanned because no one Boost OK's Brawn. He is too bad ass.