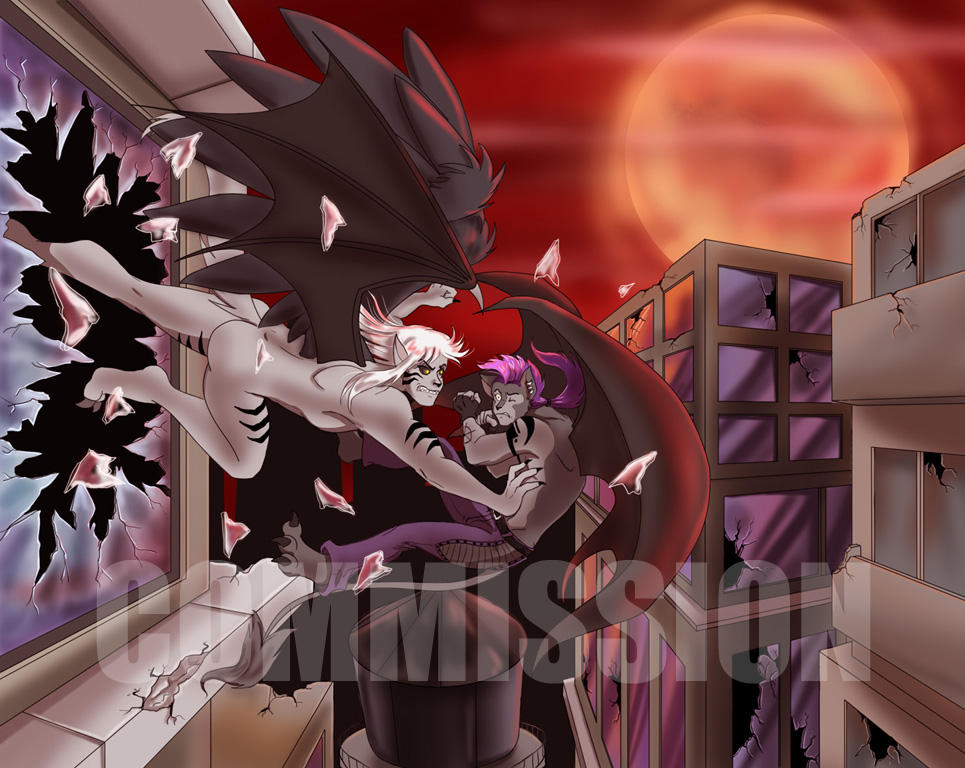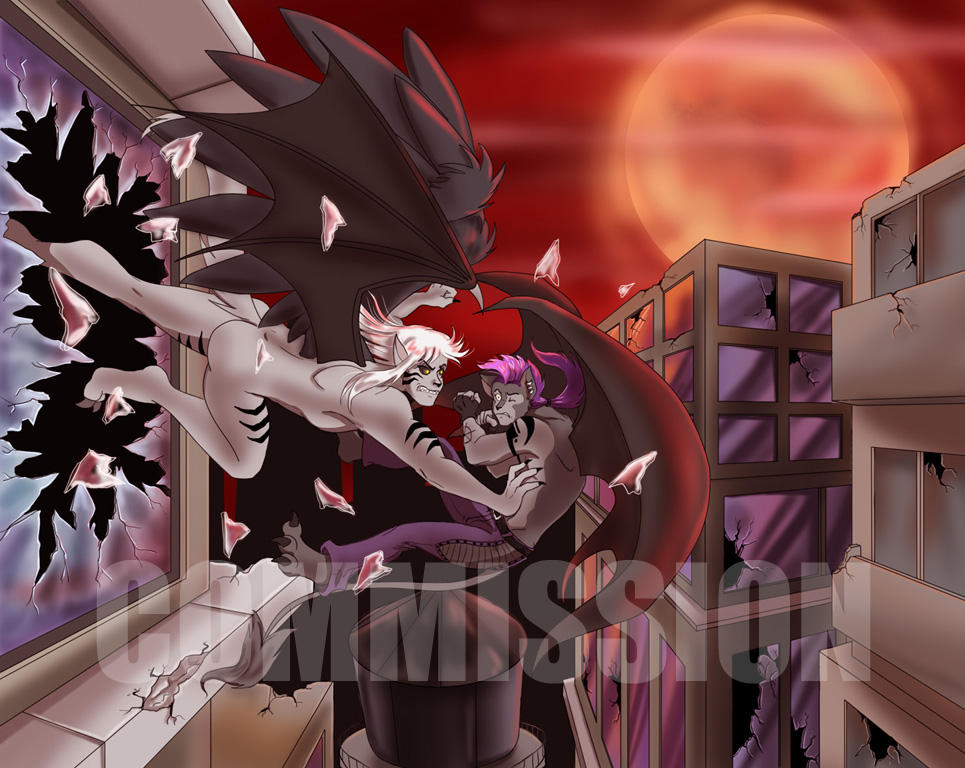 Watch

wow it look great ^^ I love how you do action poses and broken glass

Reply

Thank you for the lovely arts Ty-Chou!
Reply

This looks epic. Especially that they're batcats.
Reply

That's so freakin' dynamic. It's like a still from an action movie. The "Oh shit!" expression on the purple-haired cat's face is bang on, as is the fury on the tiger-striped cat's. I'm in awe of the light and shading effects as well. Just- daaaang, lady.

Reply

Thanks! This one was a real challenge. I tried my best to deliver a nice commission.
Reply

Reply