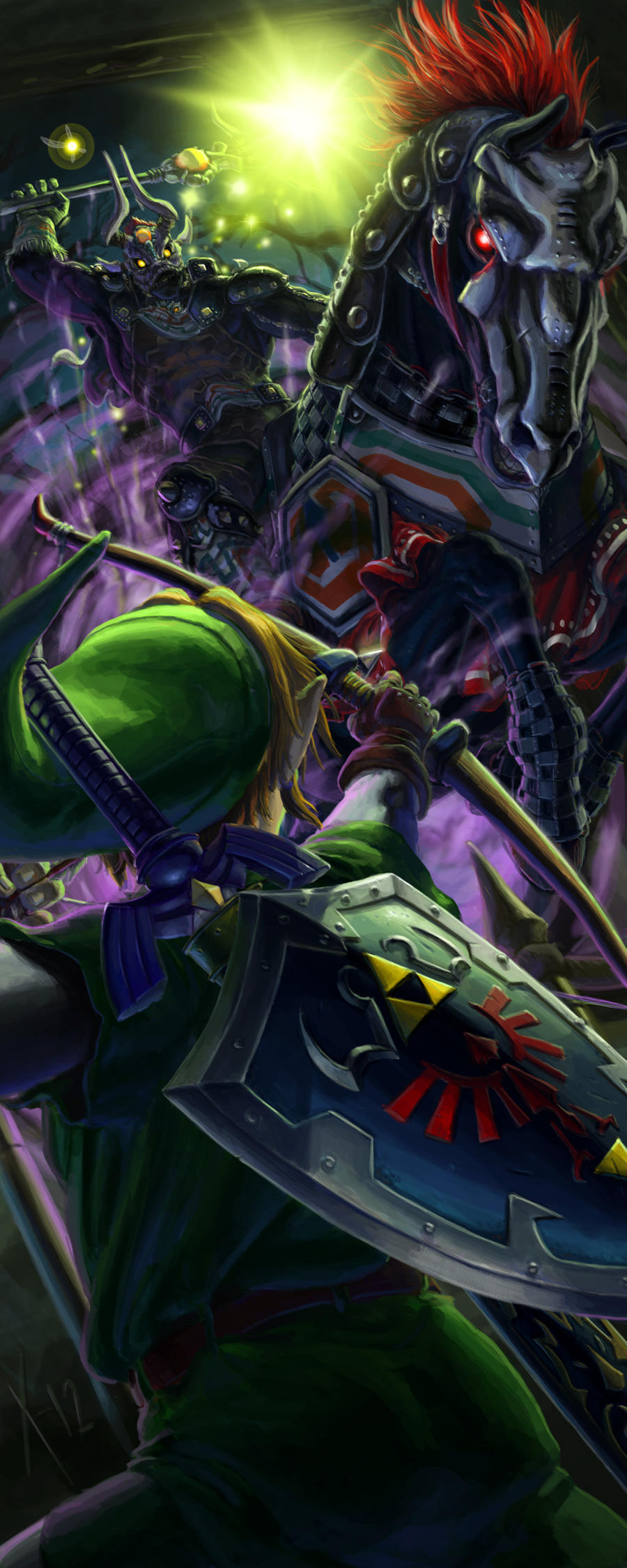 Watch
This is the battle between Link and Phantom Ganon: Evil Spirit from Beyond, from The Legend of Zelda: Ocarina of Time.
Link is using the item of the Forest Temple, the Fairy bow, to shoot at Ganon's horse which is emerging from one of the multiple paintings of Ganondorf's castle.

As allways I've tried to be as loyal as posible to the design of the original game from Nintendo 64 rather than using oficial ilustration as reference.