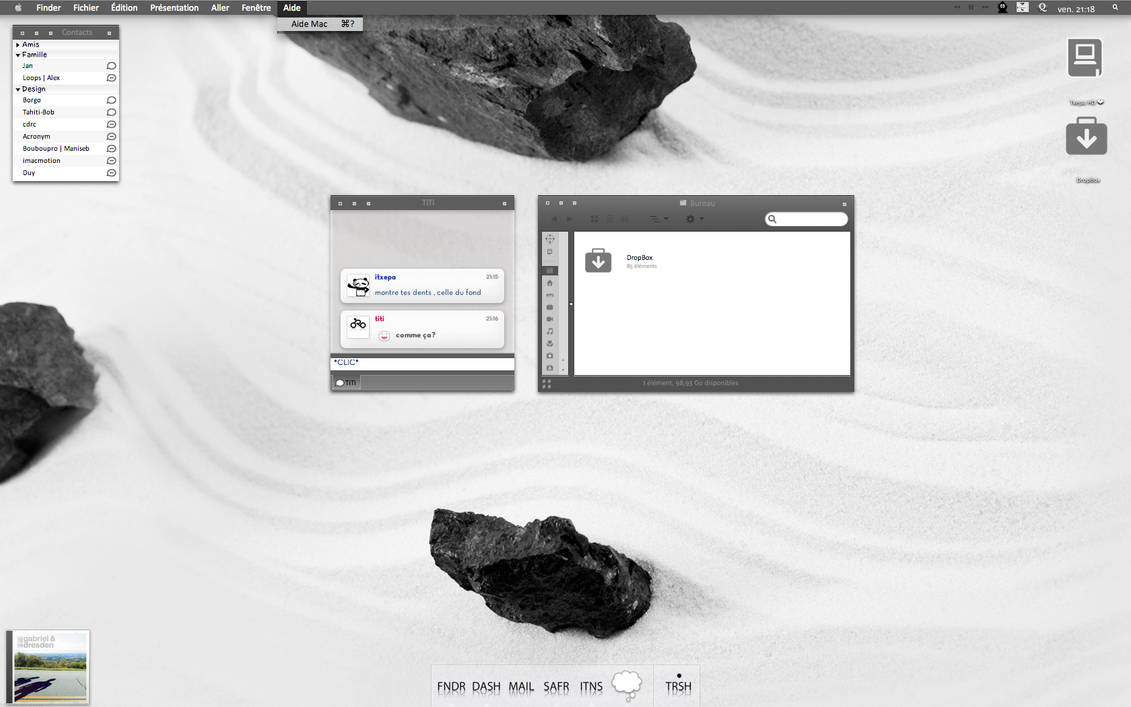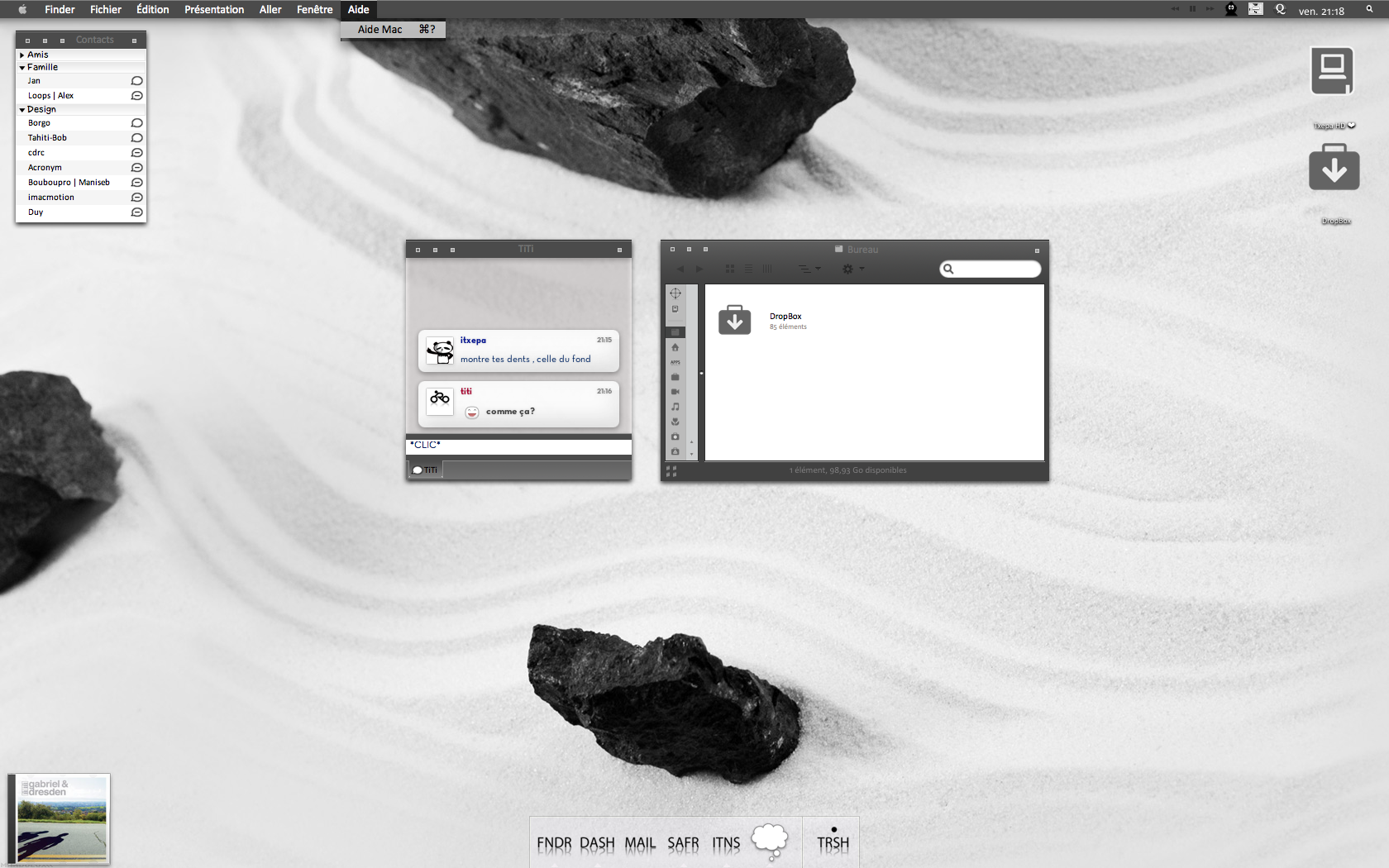 zen...
photopro guikit and icons with reflections...
i love this style
featuring a south esat guy


nice shot, dude!

Reply

dashboard

Reply

Cool, c'est quoi ton soft pour voir les pochettes des CD? J'en suis à Coversutra mais c'est payant.
Reply

qwoo woo


Who who is titi

Reply

Je sais pas pourquoi mais je le trouve tres beau celui là.....

Reply

wow ! Im go sleep now
hehehehee
nice

Reply

Reply