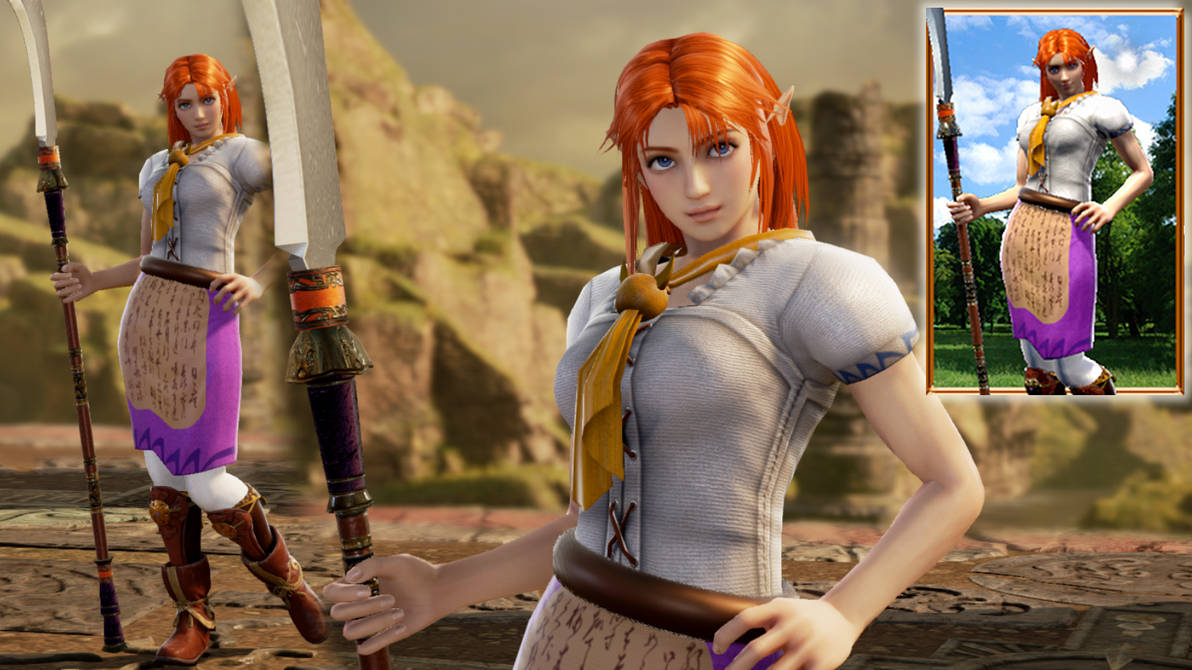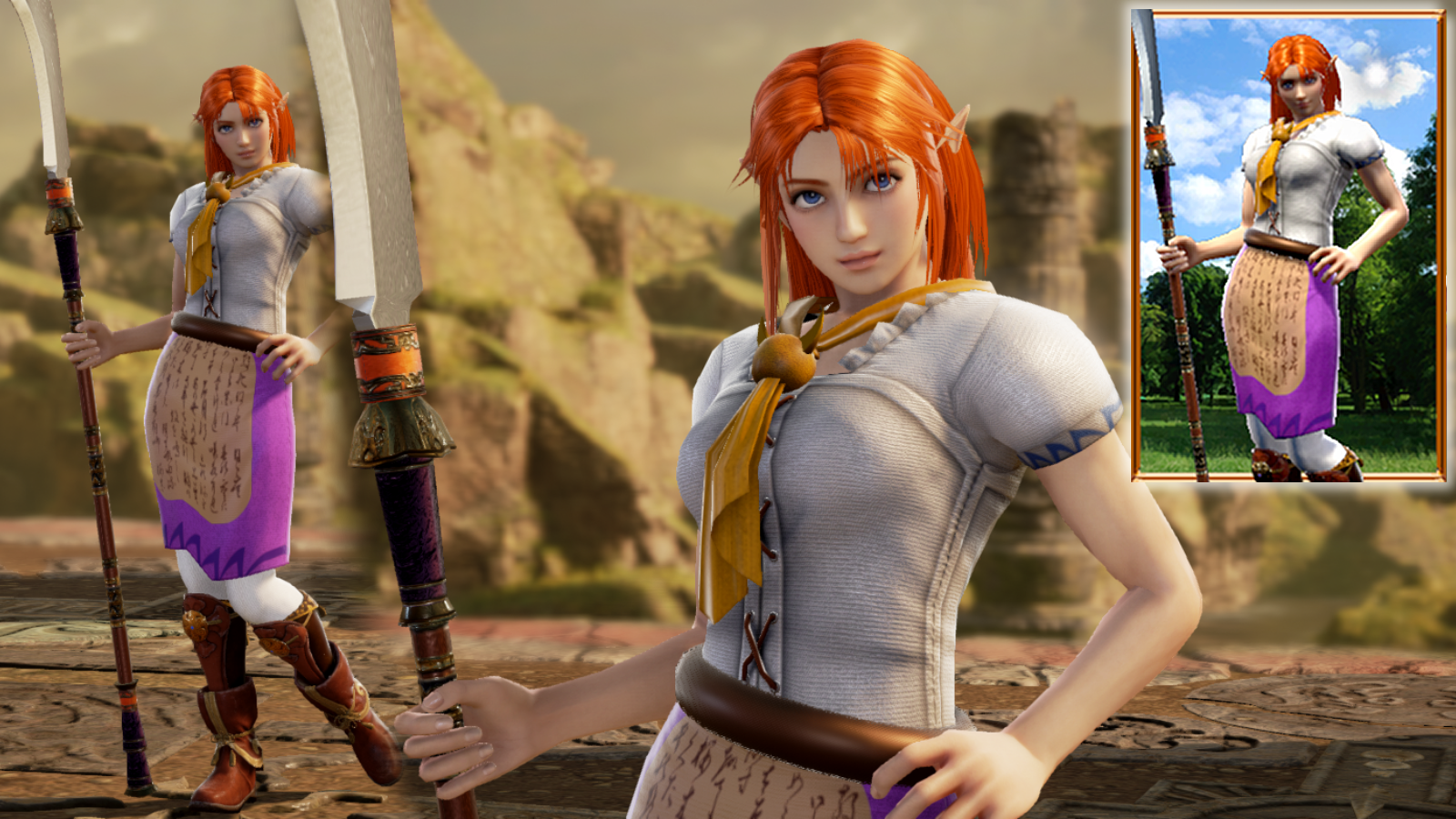 Watch
Immediately thought to make Zelda characters after seeing the Hidden Village Clan race (basically the game's elvish race.)
Wanted to give her a pitchfork, but closest thing I could do was give her Seong-Mina's spear.
My SoulCalibur VI Gallery
[link]

She looks good!

Ha a pitchfork would be hilarious.
Reply

Thanks! They did have a trident, but it looked too Aquaman-ish for her, so I just went with a basic spear.

Reply

Yeah, that wouldn't have looked right.

You probably made the best choice. I would have chosen either the spear or a dagger.
Reply

Haven't seen the game but she looks awesome!
Reply

Thanks! Soul Calibur is a fighting game series with the newest installment being Soul Calibur 6, which was just recently released. It has a character creation mode in it where you can make your own fighters. I love games where I can create characters, probably explains why I enjoy playing The Sims so much.
Reply

look very accurate to her.
Reply