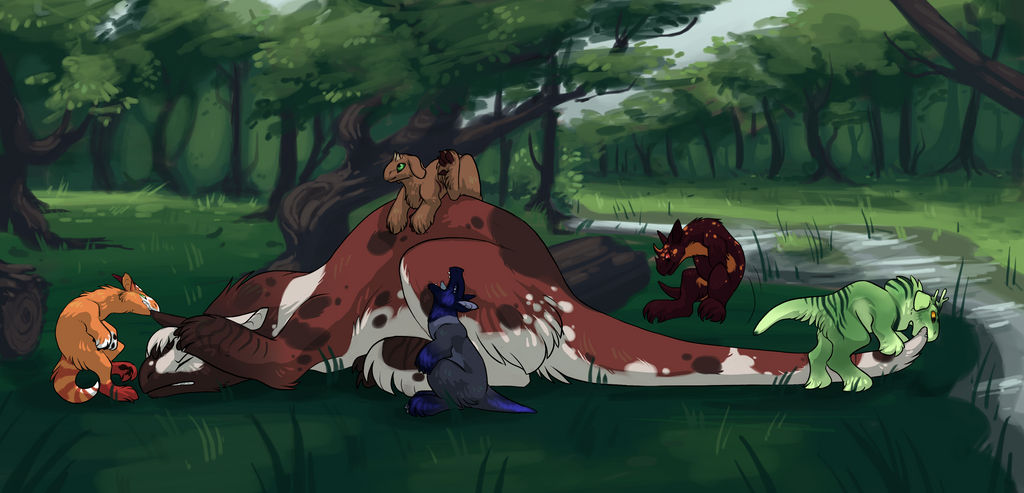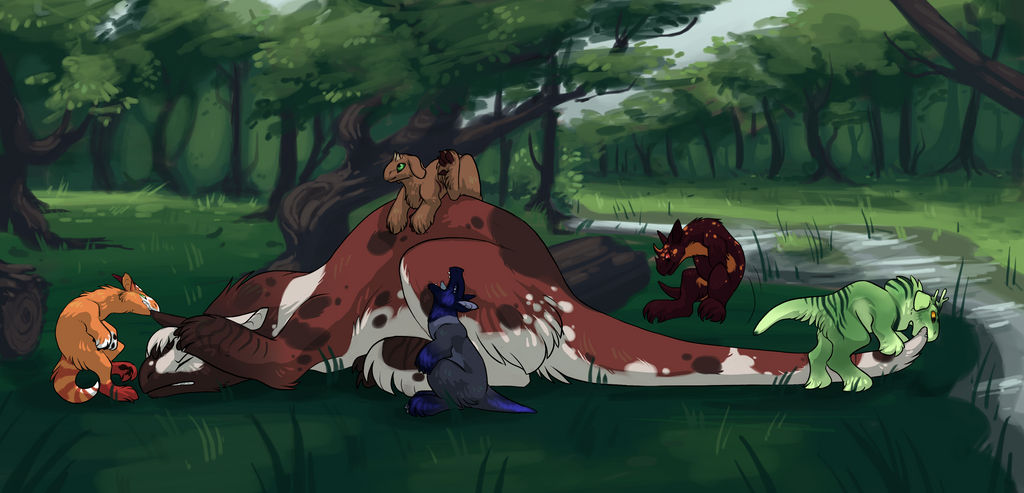 Watch
yeeeaaahhh cutting it fine but i got it in on time! Prepare for a bit of art spam today I've got some tributes nearly finished and a couple more monthly quest images to go in today
Max enjoys the company of a few kids but it does get to the point where she can't deal with it anymore

The babies from left to right (top to bottom):
AshTheDreamer
's
Havok 130
Snowwolf213
's
Trip 074
NachttOwl
's
Myrtille 066
(shhhh his tail fur just hasn't grown in yet)
Snowwolf213
's
Rudy 098
and lastly
amserpand
's
Basil 016
who's a fully grown adult but wanted to join in the fun anyway XD
You all get 22 FP for this

THIS IS SO PErFECT! Awwww I saw the before and after and this is just great! Awwwww such a cute idea and everything looks so adorable! How you do all this I will never know! Amazing1 *claps*
Reply

Unfortunately you found nothing from the monthly quest. Good luck next time!
Reply

Awww, so cute! Omg what adult kukus have been endured for this monthly event xD
That background looks really good, loving the style. Good job!
Reply

haha I know right? I'm sure all the adult kukus are VERY glad the month is up XD
thank you so much
Reply

*___*

This is really good looking aaaaaa and so CUTE. HAvoc and Basil are my favorites xD mostly because havoc is just so cute and THAT SNEAKY BASIL THERE WITHIN SMOL KUKU BABS XD
Reply

haha thank you so much! I just couldn't resist letting Basil join in the fun traumatizing poor Max XD
Reply

So cute!!!!!
This looks great!!!
Reply

So cute!!!!! I love a lot the background too!!! *3*
Reply

Reply

Omgggggggggg *dies from all the cuteness* thank you for including my boy this looks spectacular!!!!
Reply