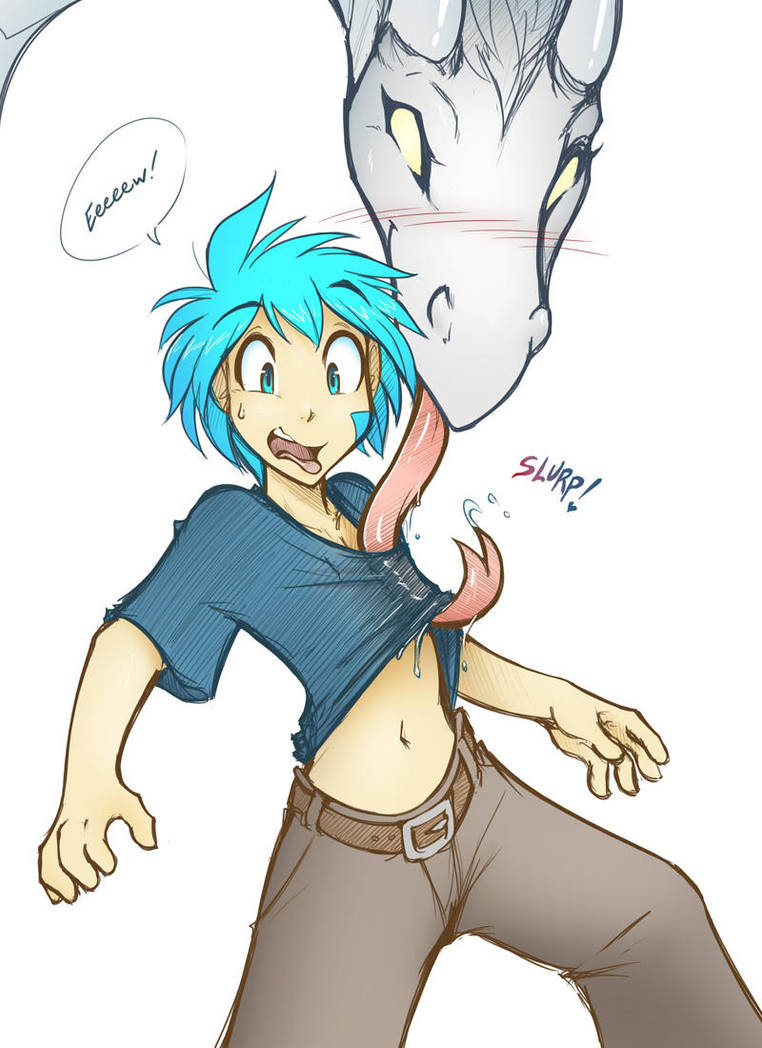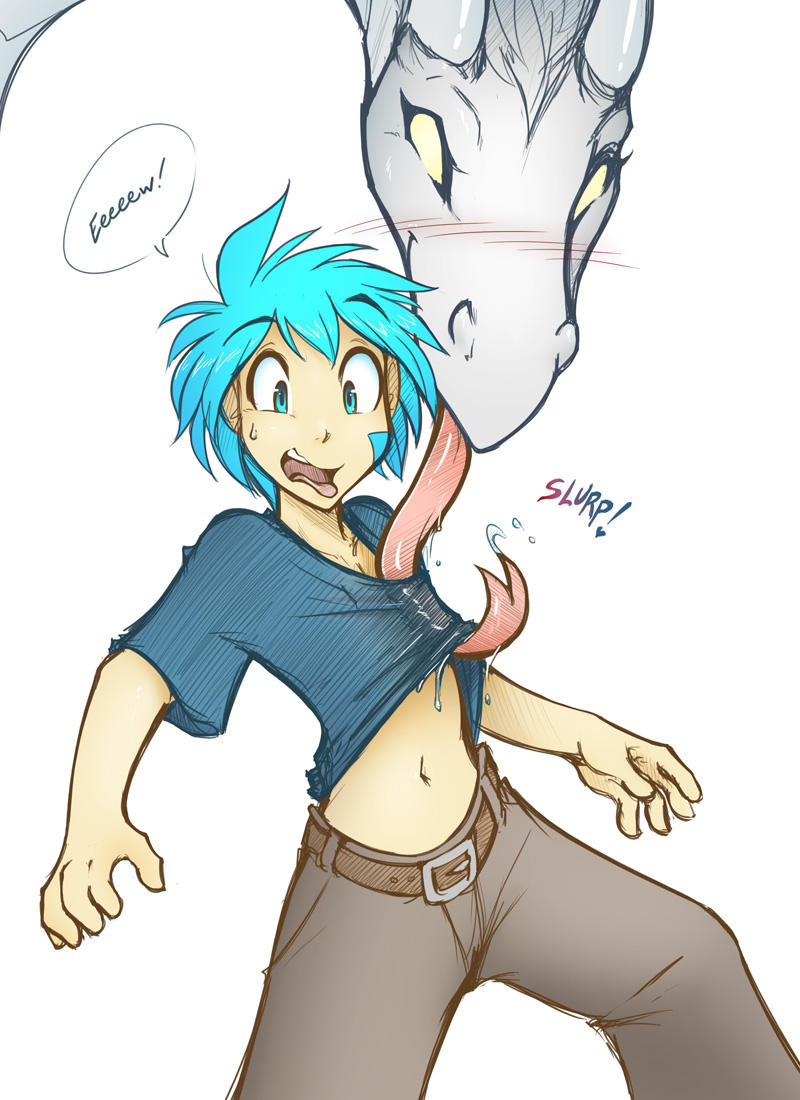 Eeeew, dragon slobber. Best be careful, I hear the saliva from a dragon is often dangerous! But not to worry, Nora's used her magic to make sure it won't cause any harm. It will, however, dissolve through clothing quite effectively. Not sure why... probably just an oversight on her part. A dragon can't think of everything, can she?
This sketch is a remake of this 2008 drawing:
fav.me/d1l27v4
which I did as a request. I do not normally take requests, but this one came from a friend of mine, who happens to be a very big fan of both Trace and Nora and wanted to see it in my current style. I hope you guys like the results as well!