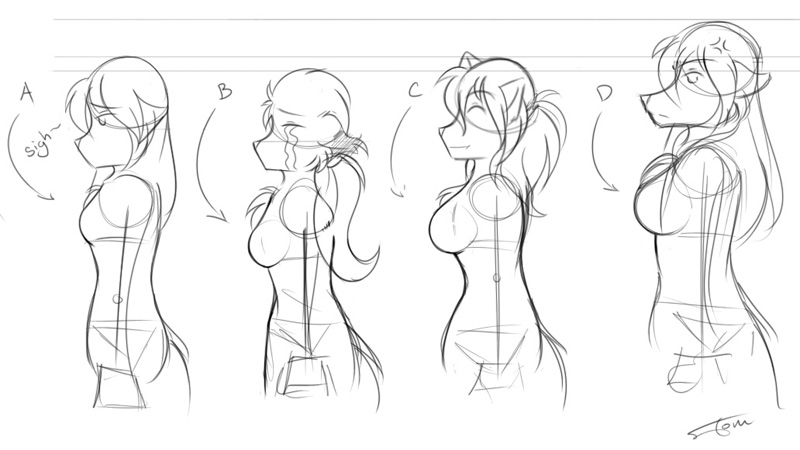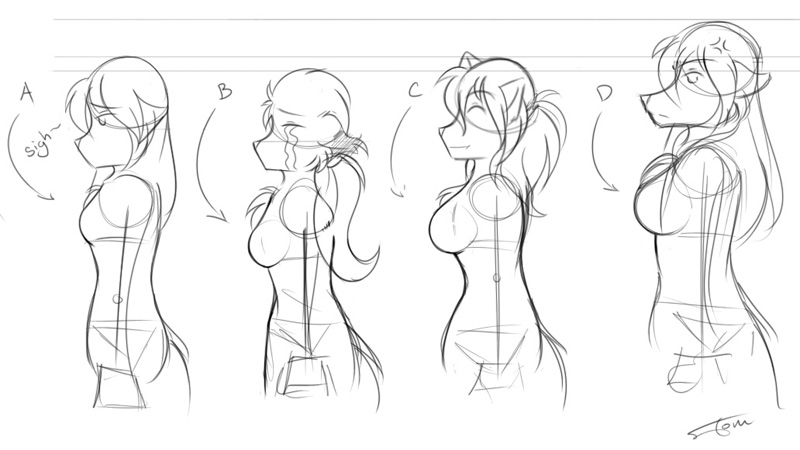 Watch
A comparison chart of bust sizes for Flora, Mike, Kat, and Natani.

I should tell you now that I don't put any real importance on bust size. It doesn't matter to me if a woman is completely flat chested or has DD's, though I do believe there is such a thing as too much of a good thing. However, I do realize the humor that can be found in it.

I particularly enjoy the irony about Natani.
I've been asked how Natani can manage to hide those things, and of course I fall back on the standard: magic.

Natani uses bandages that reduce a percentage of the volume (until, of course, the moment they're ripped or the magic is dispelled).