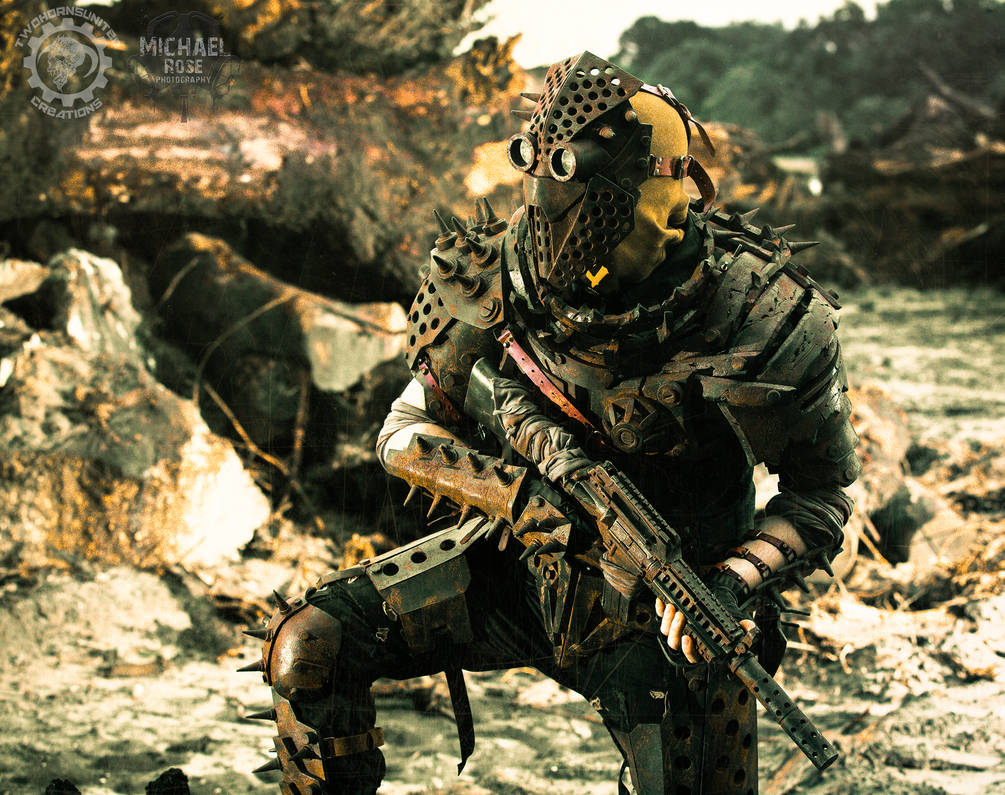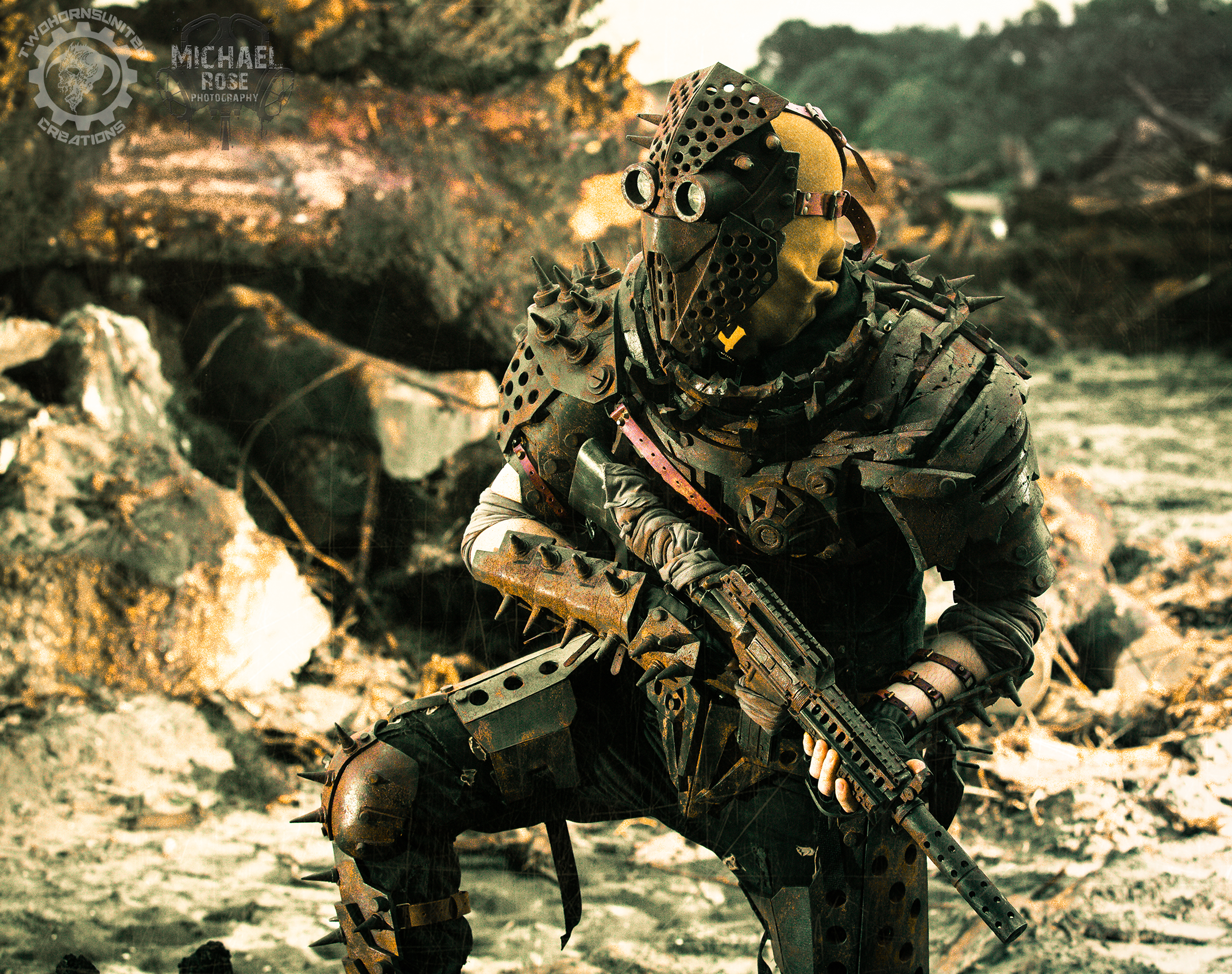 Watch
Hardened and cruel from living amongst wastes, this deeply twisted villain crafted his own armor from iron scraps. His evil deeds across the land have amassed a following of countless desperate fools and former convicts to form a small army that strikes fear into the hearts of many. Some even say in the heat of battle, one can see his eyes glowing with rage.
Original design like all of my work.
One of a kind, and up for sale here:
Etsy link
Photo by Michael Rose (
CrimsonCorps
,
his fb page
)
My
Etsy
Facebook
Instagram
Youtube

What kind of material did you use for create this armor ? Is it aluminium or steel ? Did you make the little belts yourself or have you purchased them ? (forgive my english, i'm french...)
Reply

It's all EVA foam. Straps are leather. I made those myself as well.
Reply

Reply

Looks like something a Mad Max character would wear

Nice work!
Reply

i wish there was armor like that in fallout
looks unpractical, but still cant be worse than stormtrooper armor! (or red shirts)
Reply

Reply