Now it's time for a real journal.

Hi everybody!

We would like to introduce ourself.
Its

and


Like so many other photomanipulators we are always searching for the right kind of stock for our art and even though there are so many brilliant stock images on deviantart we can not always find, what we would need. Thats why we both decided to launch a stock-account to make our hopefully great stocks available for other manipulaters as well.


STOCKRULES

Please see our rules before you use an image:



Please leave a message at the picture or send us a note with a link to your art.


We do allow you to use our stock outside deviantart but would highly appreciate if you would inform us.


Please link back to our account in your image description.


We do allow you to use our stock for prints but not as a photography itself.


Last but not least: Have fun and be creative!

Nicolsche & Felidae
OUR DAILY DEVIATION

On 12th February 2008 we've got a DD.
Here it is.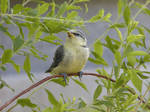 Thanks to almudena-stock

for the suggestion and of course Hanratty-Stock

for featuring it.


HERE ARE SOME BEAUTIFUL WORKS WITH OUR STOCKS
FRIENDS
CLUBS