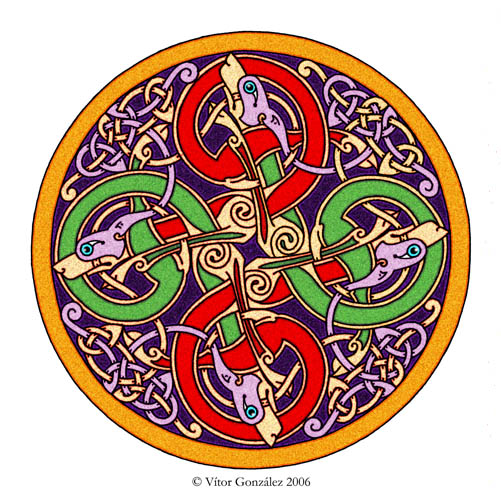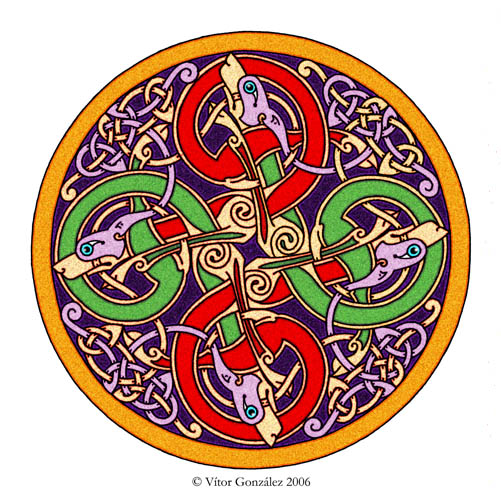 Four interlaced dogs in a circle.

Reply

Well done

I like the layout and consistency of the lines, very good. Interesting use of colours, which assists the eye in admiring the detail.
Reply

Reply

Beautifully crisp work! I really need to set my glass aside for a while and get back to the manuscript work.
Reply