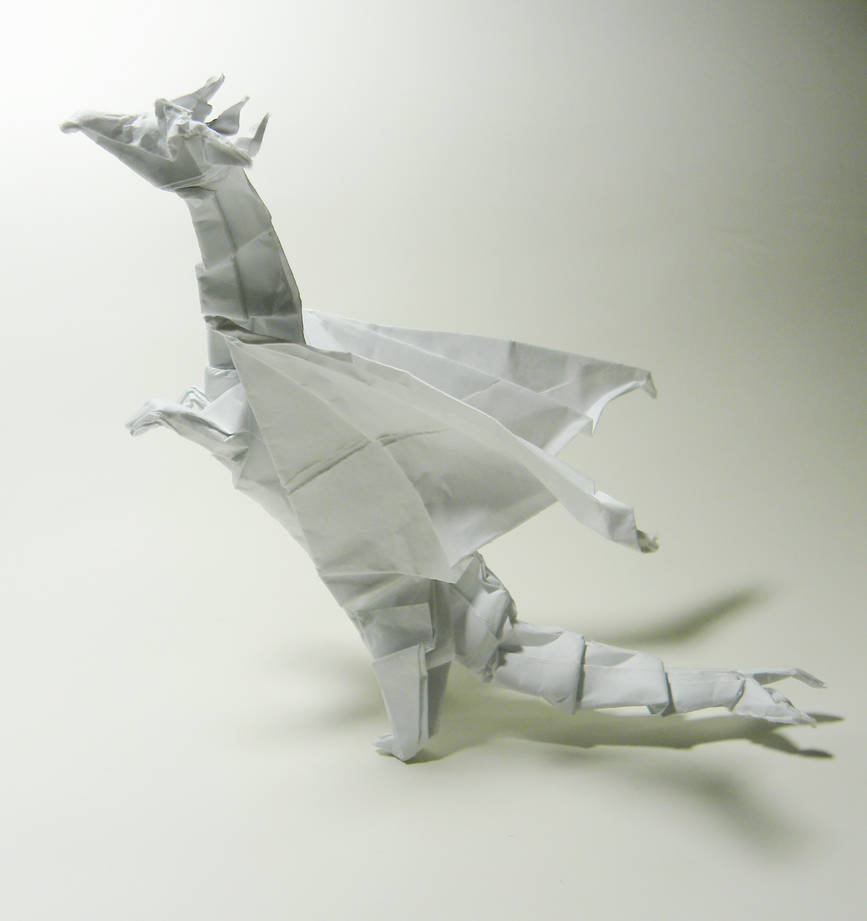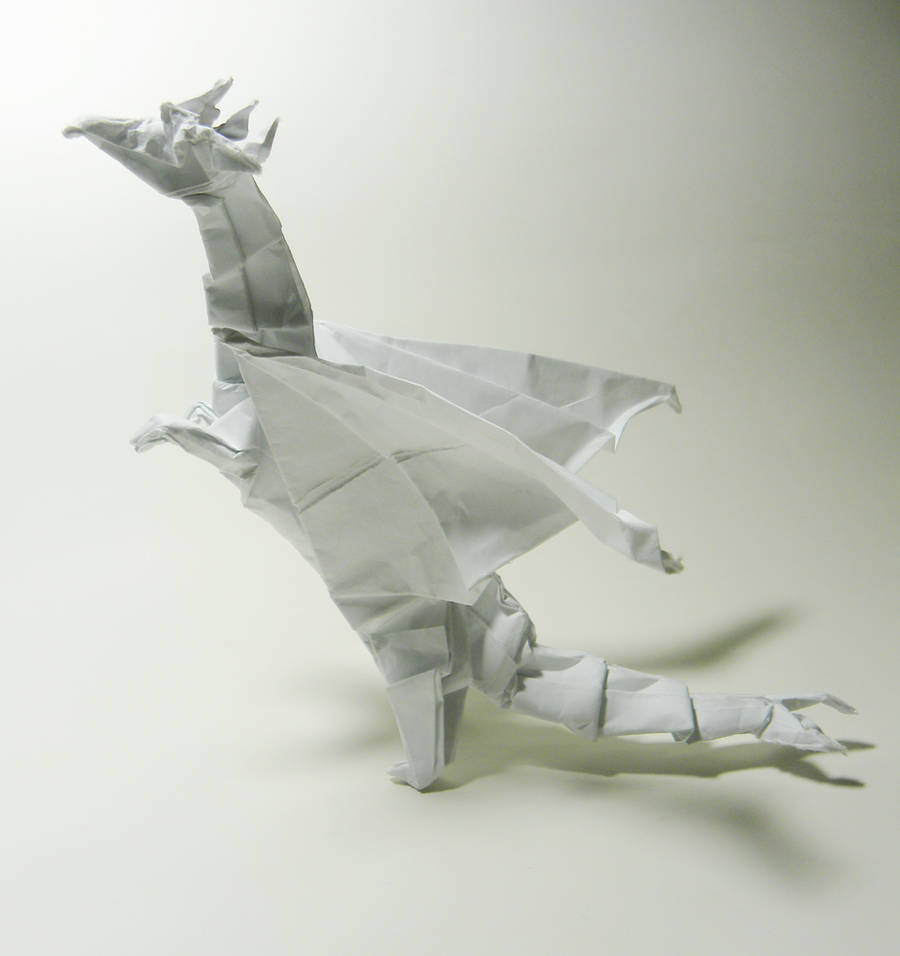 Watch
I didnt have anything to do yesterday so I decided to fold this since I now have some free time. It is supposed to be a flying dragon from what I can gather but since I cant take a photo from it flying I changed the pose.
I folded this from a 40x40cm paper, and took some time (Im not really sure how much). What I like of this model is that the dragon's head has a lot of details. Even with this big paper there was some dificulties when folding the head. The head would be an intermidiate between the Fiery dragon and the Bahamut (not really).
Model created by Fernando Gilgado Gomez.
Enjoy

More Origami I have folded...
[link]
[link]
[link]