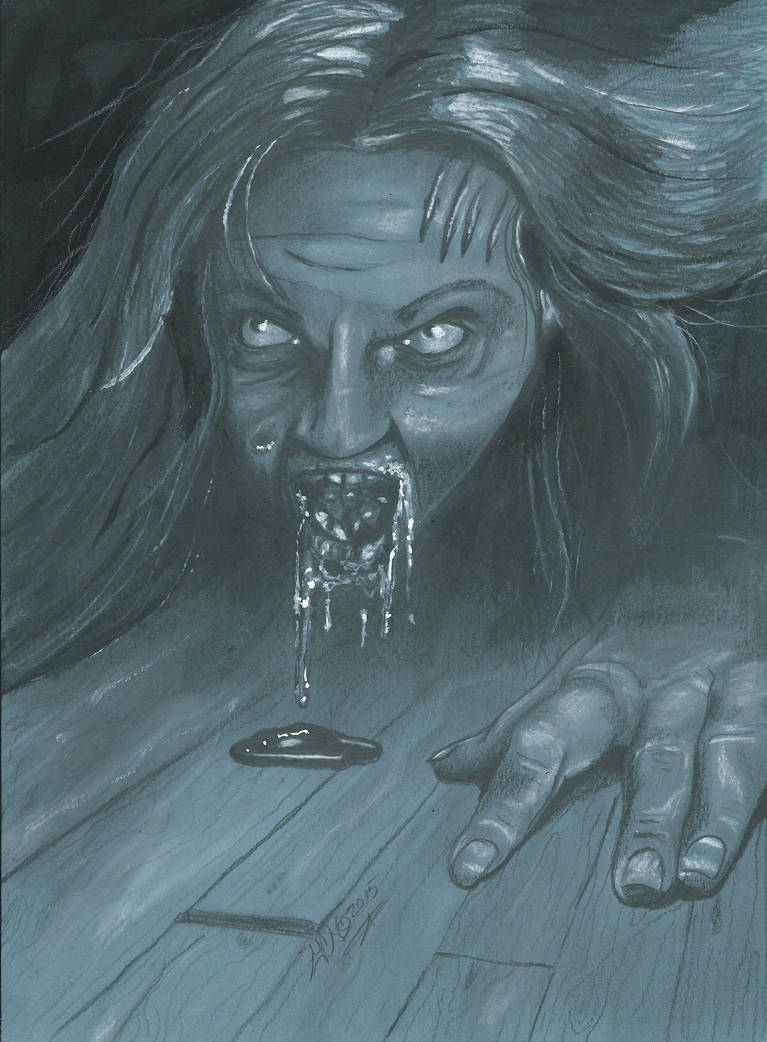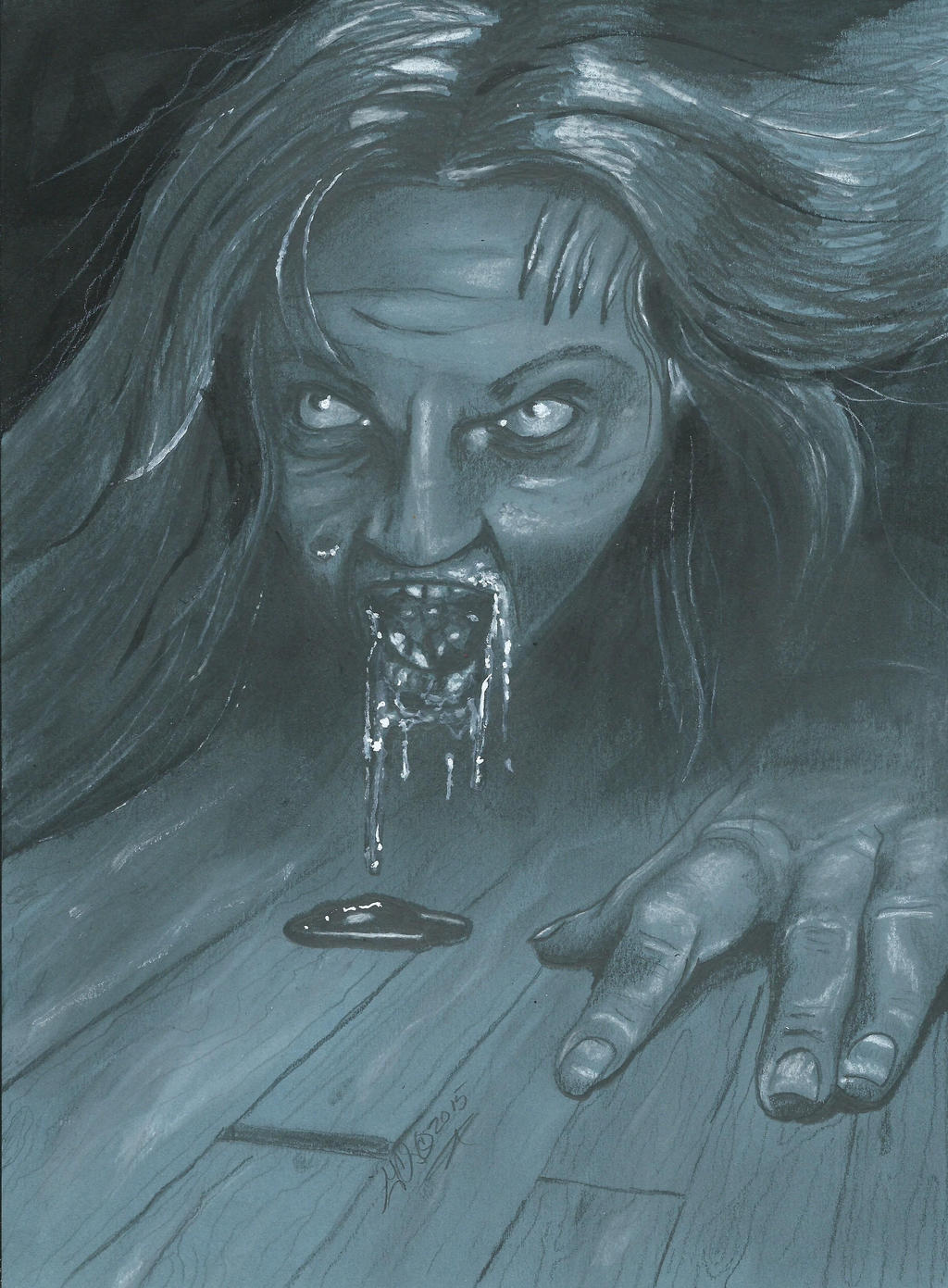 Watch
The Crawling Dead
8x11"
graphite on blue toned pastel 98lb paper
acrylic paint
white charcoal
matte finish
for sale

This is really creepy! Excellent work!

Reply

thanks! the top left corner upsets me.
Reply

Reply

its to dark. should be as dark as under her shoulder.
Reply

Hmmm. Yeah, I can see that, but it's not too bad. Gives an "out-of-balance" feel to the whole thing that adds to the "something not right with the world" vibe of the undead theme. Honestly, I barely noticed that when I first glimpsed it--her eyes and mouth and hand pull the eye away from it really well.
Reply

thanks, you know as well as i do we are our own worse critiques. i like you explination of it.

right now im trying my hand at some improvised acrylic painting
Reply

Amazing artwork,, truly love it!

Reply

Yep, what Brandon and 'someone else' said. Definitely got an Evil Dead vibe from it the second I saw it. Also love the perspective. And please don't take this the wrong way, Geo: your work has seriously soared in the last couple months. Keep going!
Reply

how would i take that as a bad compliment? thank you. i dont care if i get super good i would still love to hear that!
Reply

Excellent work, sir! I am reminded of Evil Dead. The mood and color choice was perfect. Good scene blocking as well!

Reply