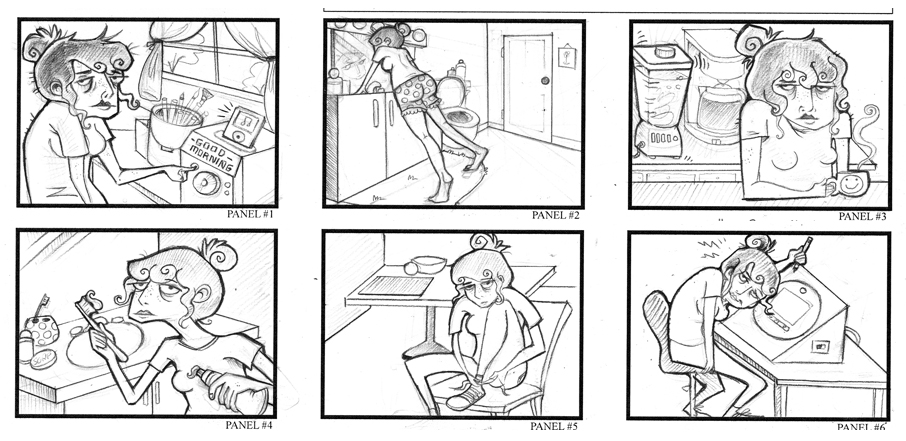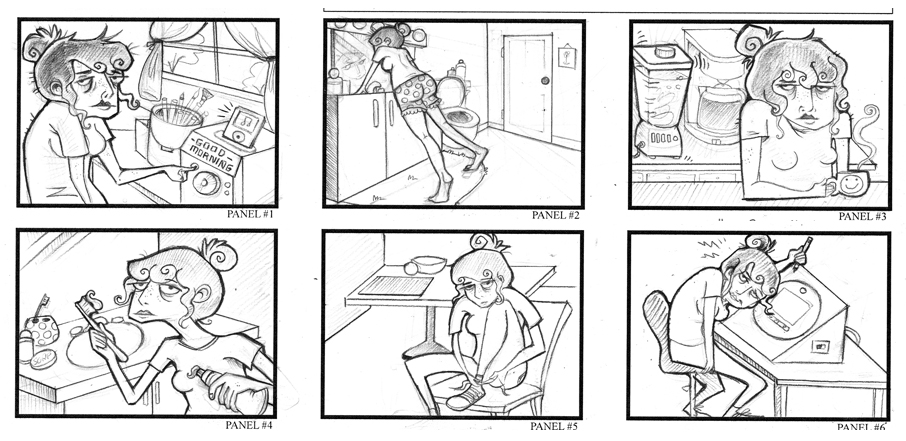 Watch
storyboard assignment for class that i just finished.... now i'm too caffienated to sleep damn it

i love animation, i'm just not a morning person

sorry but panel 3 is the best! great job!
Reply

Haha, just like my own mornings!
Reply

Great work, I love how your expression is similar in every panel, it's quite funny.
ALSO panel 6 = me last week, OH JESUS.
Reply

haha, i hate everything in the mornings
and OH MAN THATS GOING TO BE ME THIS WEEK FUCK lol
thanks girly
Reply

PANEL6PANEL6PANEL6. love it. XD
Reply


good stuff

Reply

i have a class called 'colour exploration' at 830 in the morning.



every time i want to kill myself.


i feeeeeelllll you.


ps. i love your legs.
Reply

yeaaah i have a class at 9 every day
and its like 'k lets all draw pictures'
and im like 'no'

you should feeel my legs!
p.s. i love u
Reply

I'm the same way in the morning XD.
Reply